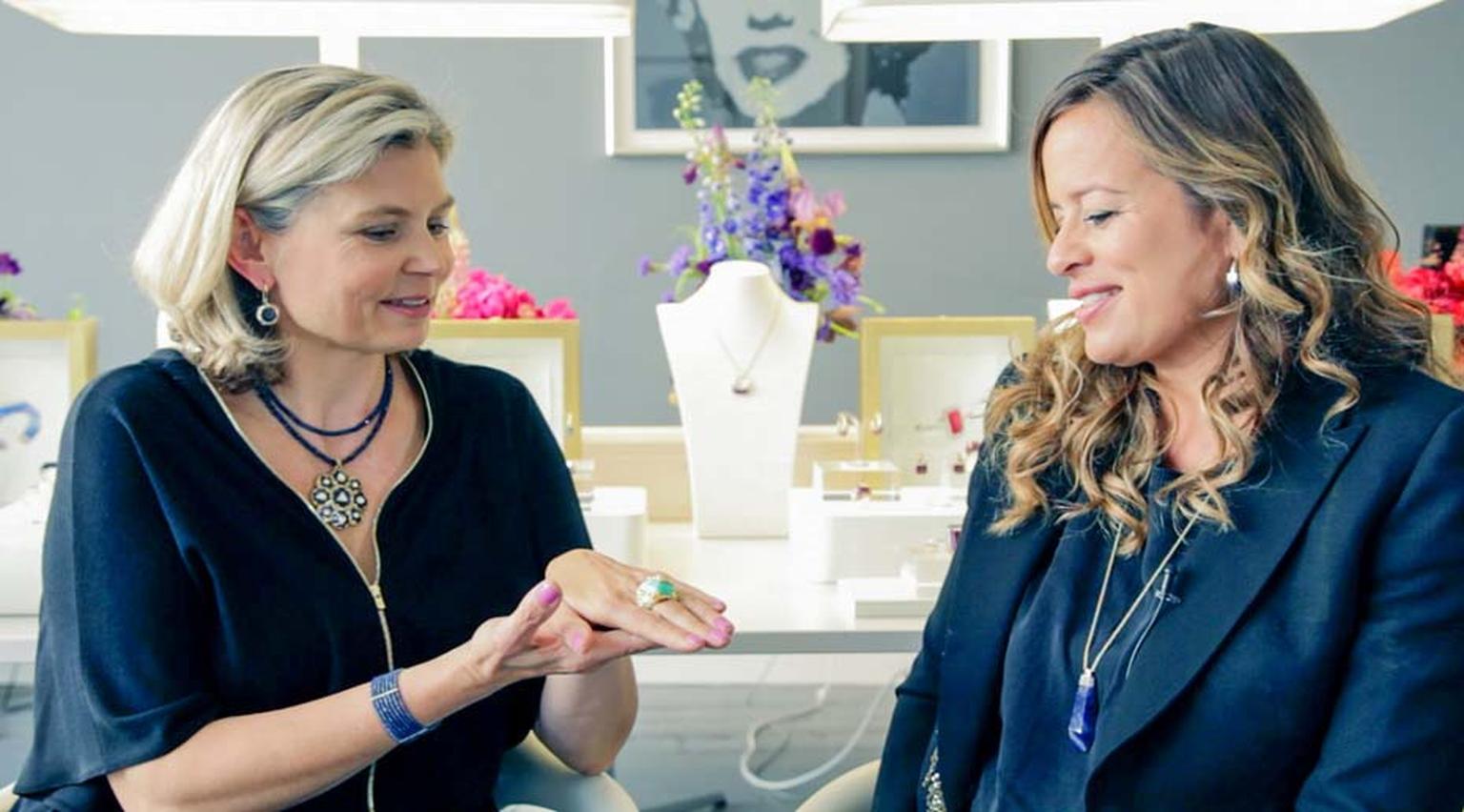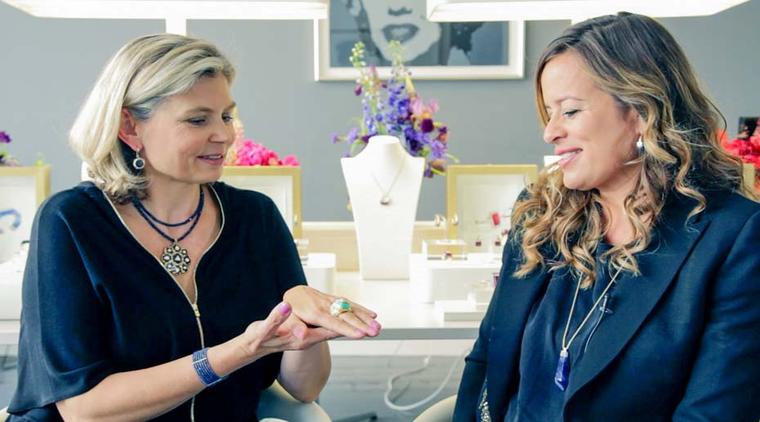 By Maria Doulton in London
Jade Jagger has just opened a showroom on New Bond Street in London to showcase her growing collection of jewels. I went to the opening and had the chance to interview Jade and talk about her designs and inspirations. 
Though the showroom is new, Jade Jagger - the daughter of Mike and Bianca - has been making jewellery for 20 years. Jade came to jewellery through her painting when she decided to channel her love of colour and form into jewellery designs. Arrows is one of her best-known designs, along with Disco and Skullduggery. Her Wings collection for Garrard is still going strong, and she now has a growing business that includes stockists such as Bergdorf Goodman in New York, the website 1stdibs.com and Matches.com in the UK.
Jade, who lives part of the year in Jaipur, has all her jewellery made in this Indian city famed for its gem-setters, enamellers and goldsmiths. The influence of India is evident in her jewels, in particular the Jaipur collection, which features traditional Indian enamelwork known as Kundan Meena, jangling beaded earrings and even Polki diamonds.  "I like Polki diamonds because they give you more splash for your money," says Jade of these typically Indian stones, which are in fact just a wafer-thin slice of diamond set atop a silver cone that creates the effect of depth.
But there are other jewels with very different styles. The Pope collection includes large rings with bright central stones, such as the chrysophrase and rough diamond ring I tried on, which reminded me of the copper-clad domes of the Paris Opera.
Coming soon is a new design called NeverEnding, which is chunky and geometrical and uses large, roughly carved stones. It launches in September exclusively on 1stdibs.com.
Jade Jagger Pope collection rough diamond and chrysophrase ring.

Jade Jagger NeverEnding bracelet with oval blue sapphire, ruby bead and diamonds, available exclusively at 1stdibs.com.

Jade Jagger carved ruby earrings in gold.

Jade Jagger and Maria Doulton discuss Jade's newest Jaipur jewellery collection, which features traditional Indian enamelwork.