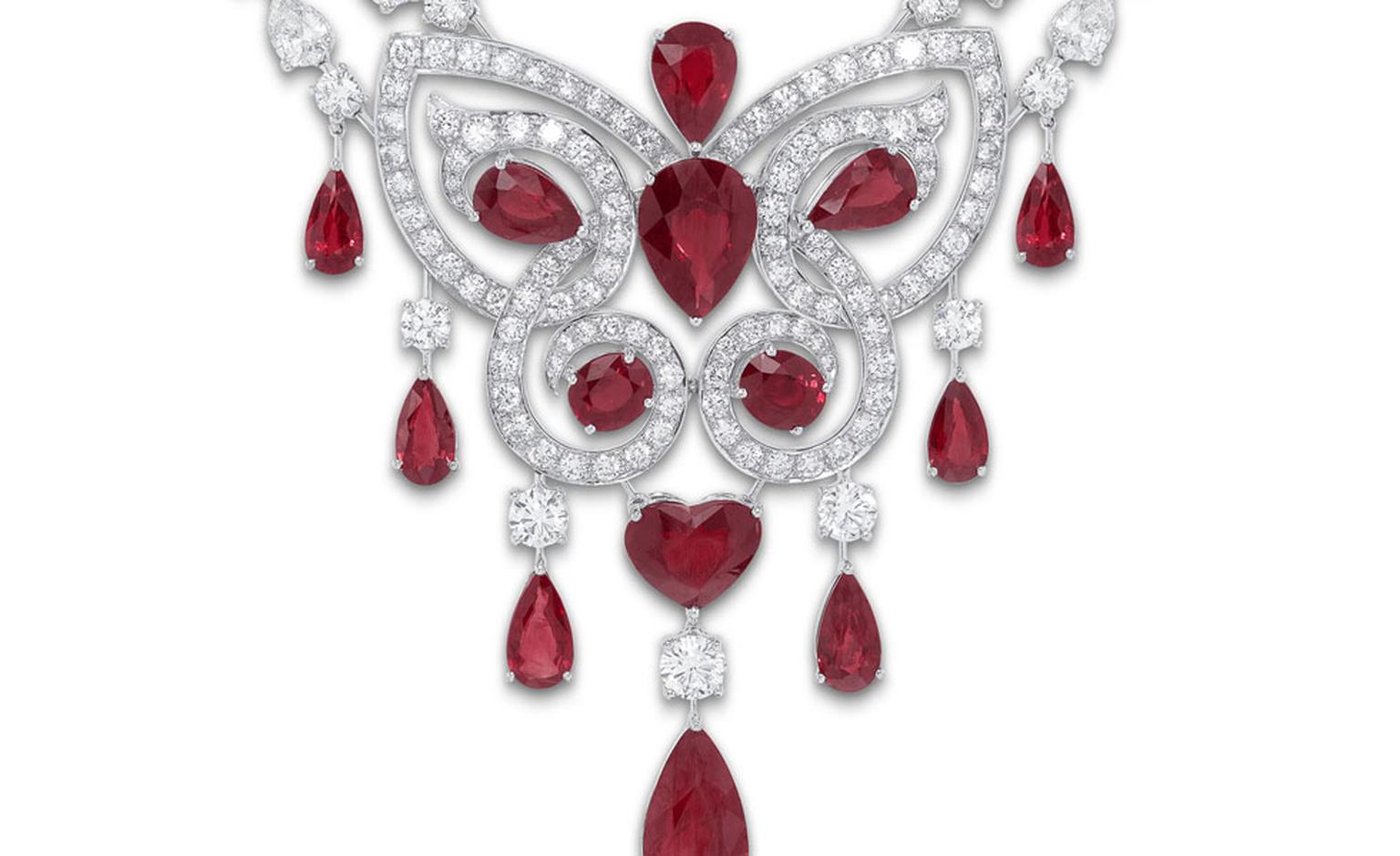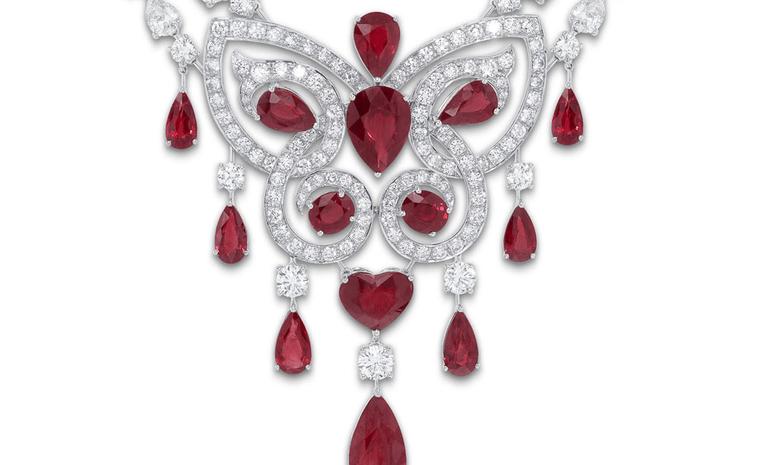 London-based diamond house Graff presents a new range of diamond, emerald, ruby and sapphire necklaces just perfect for red carpet moments or making a big statement on a big night. Walk past any of GRAFF's windows on Bond Street or any other top shopping destination around the world, including most recently Beijing and the array of diamonds will brighten up the darkest of days. This is because Graff is known not only for its impressive diamonds but the amount, size and quality of these carbon wonders. This is because Laurence Graff, founder of this impressive diamond company, not only has one of the best eyes in the business but also a deep commitment to all things diamond. As well as owning cutting and polishing facilities, Graff has handled some of the most important diamonds of our our era. Most recently, in November 2010, he broke records by paying the highest price ever for a diamond at Sotheby's Geneva sale with the stone that is now known as the Graff Pink. Read more here. Wherever there is a thunderball of a diamond up for sale, you can be almost sure Laurence Graff's name will appear in the papers the next day. Which is why, few will quibble to his claim to being the top diamantaire of our times. All this makes him the ideal person to turn to when considering buying some serious diamond jewellery. But there is much more to Graff than just show-stopping diamonds. At the firm's workshops in the heart of Mayfair, a team of master craftsmen and designers create each and every one of the jewels to bear the Graff stamp. The latest designs include a series of one-off necklaces based around the perennial favourite and ever-elegant scroll motif. Cascades of diamonds burn alongside the deep rich colours of rubies, emeralds and sapphires in jewels fit for a queen. And just in time for Christmas should your Prince Charming oblige.
GRAFF. Emerald Earrings close up.

GRAFF. Sapphire and Diamond Scroll Necklace. POA.

GRAFF. Ruby and Diamond Butterfly Motif Scroll Necklace. POA.

Graff emerald and diamond Scroll necklace

GRAFF. Multishape Yellow and White Diamond Scroll Motif Necklace and Earrings. POA

Ruby and Diamond Butterfly Motif Scroll Necklace close up.