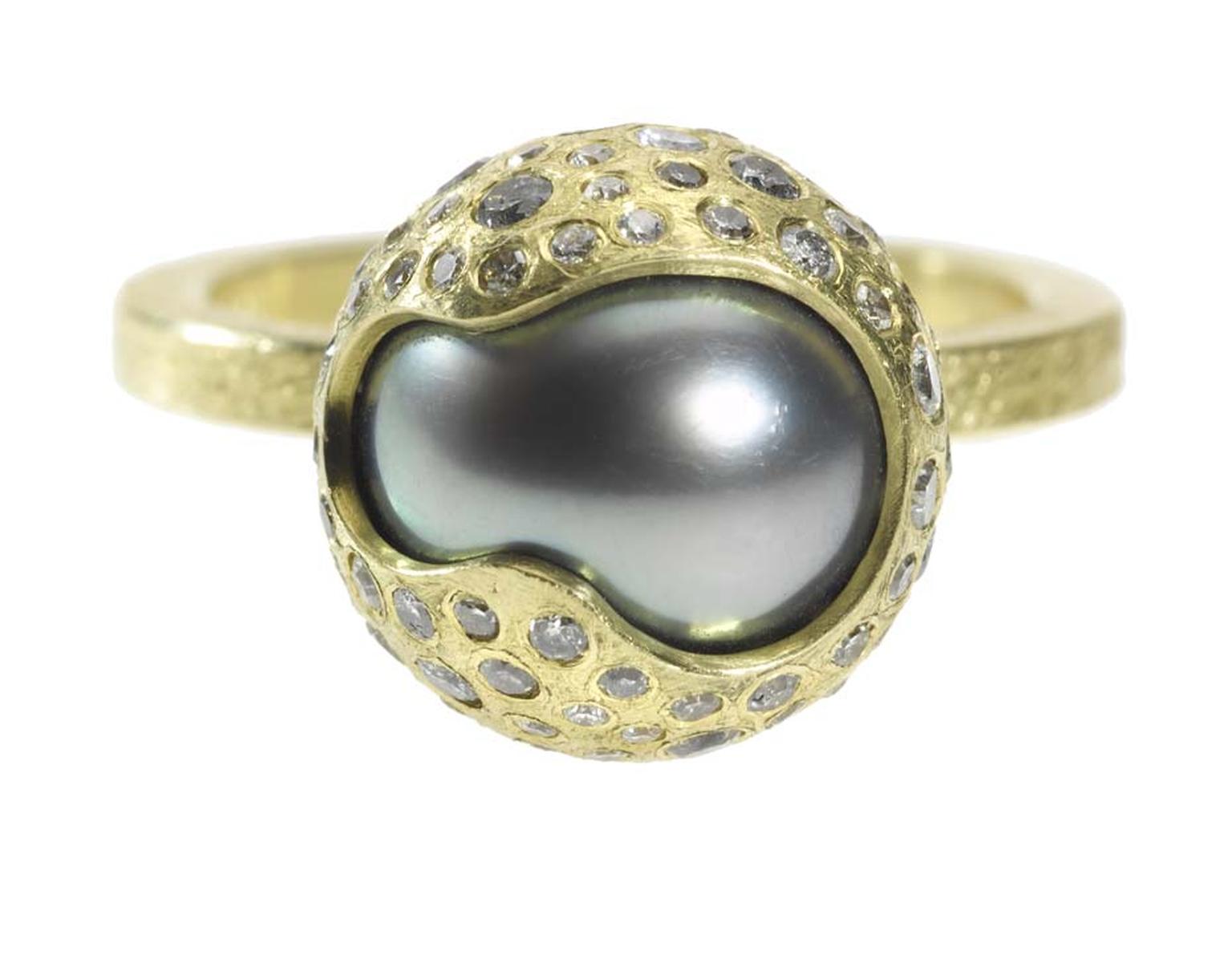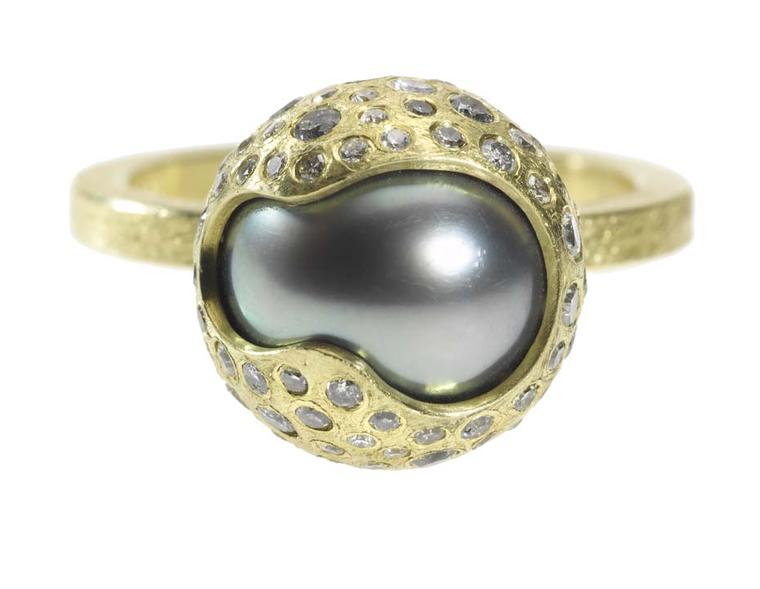 By Rachel Garrahan in Los Angeles
Todd Reed is renowned for the raw elegance of his designs, which combine an organic beauty with luxurious materials and fine craftsmanship.
Working with gold, palladium and raw diamonds, he is one of America's leading independent jewellery designers, and his latest collection is a wholly modern interpretation of the pearl trend. 
Fitting seamlessly into his general line, these latest pieces feature lustrous pearls peeking out of diamond-encrusted, textured metal casings.  
The rich colour and glossy sheen of his chosen pearls contrast beautifully with their matt metal settings, and the finished pieces look like they could have been discovered deep in the Rocky Mountains surrounding his home town of Boulder, Colorado. 
Worlds away from the bustling streets of London, New York and Paris, which are home to many in the jewellery industry, his rugged surroundings are Reed's muse.  
"I love being close to nature and I'm constantly inspired by Boulder's beauty," says the self-taught designer, who experimented with careers in cooking, fashion and sculpture before settling on jewellery. "There is really no other place for our studio to be - every piece of jewellery is made with nature in view. The beautiful vistas cultivate creativity inside the studio."
And with the company growing fast, the designer pounced on the opportunity to expand the existing studio. While the new space, with its glass walls, concrete and hard lines, is designed by the same architects who created the original studio - Tres Birds - it intentionally has a different feel. "The new space is meant for creativity," says Reed. "It has warmer tones and textures."
He will also be incorporating some sea air into the company with the opening of his first studio in Los Angeles this summer. Located on Abbot Kinney Boulevard, home to many of Venice's hippest boutiques, it will focus on menswear, a natural fit for the raw elegance of Reed's designs.
"I am currently designing an extensive men's collection, and the LA market is the right place to focus on the line," he says. "The designs will incorporate leather; jade in black, green and white; black (oxidised silver) chains; and innovative clasps."
The Jewellery Editor is excited to see more of the new collections at the Couture show in Las Vegas at the end of May.
Todd Reed Tahitian pearl and diamond ring in textured white gold.

Todd Reed golden South Sea pearl ring in textured gold, set with black diamonds.

Todd Reed's recently expanded studio in Boulder, Colorado.

One of Todd Reed's new Tahitian pearl rings on the work bench at his newly expanded studio in Boulder, Colorado.

Todd Reed Tahitian pearl necklace in textured white gold, set with black diamonds.

Todd Reed Tahitian pearl and diamond ring in textured gold.