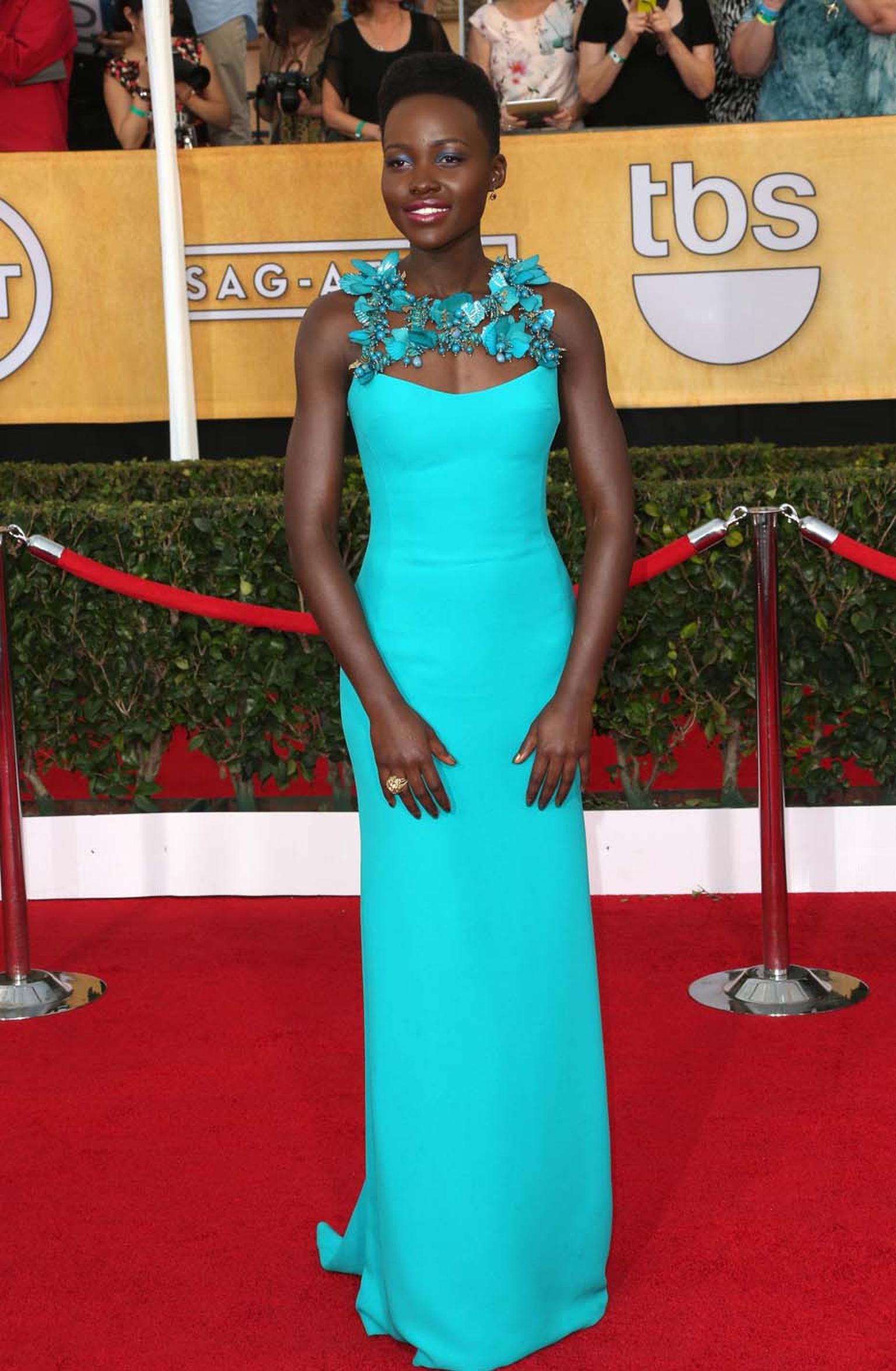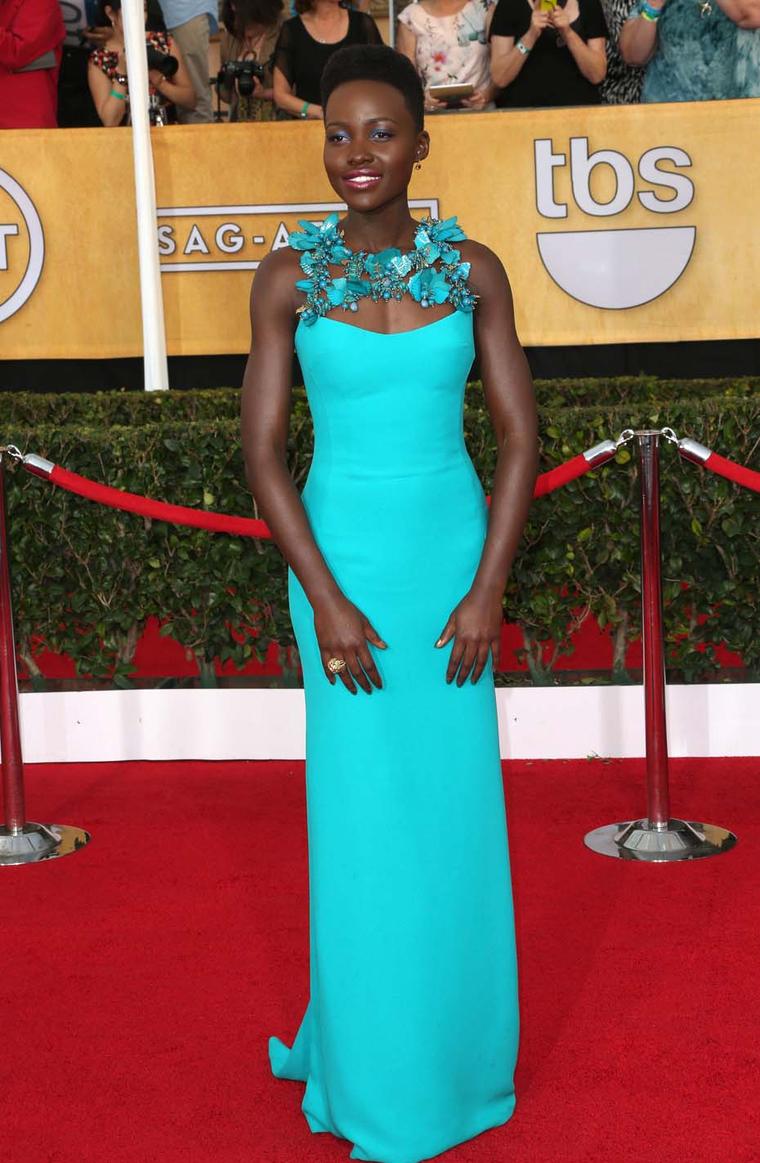 By Rachel Garrahan, guest editor for LA awards season
One name synonymous with beautiful gems on the red carpet is estate jeweller Fred Leighton. Its historic pieces have been worn by actresses including Meryl Streep, Natalie Portman, Sarah Jessica Parker and, more recently, this year's latest style star, Lupita Nyong'o.
Native New Yorker Fred Leighton (aka Murray Mondschein) opened his first store in Greenwich Village in 1959 before moving to the grander environs of Madison Avenue in 1984. 
Originally offering a selection of ethnic crafts, including Mexican wedding dresses, he developed an eye for estate jewellery that, at the time, was undervalued and often just broken up for parts. He quickly established an international reputation and built an impressive client list, including some of the world's leading jewellery collectors and members of royal families.
Greg Kwiat, CEO of the company since it was acquired by his family firm, Kwiat Diamonds, in 2009, believes it was the founder's eye for a beautiful yet wearable piece that made him so successful. "Fred Leighton was a pioneer in bringing vintage jewellery to the forefront of style. He was the first to approach it from a fashion perspective: he made it exciting, wearable and fashionable," he says.
Greg's family company has a long-established reputation in the fine diamond jewellery business and was attracted to Fred Leighton as a highly complementary business. Since the acquisition, Fred Leighton has worked hard to maintain its position as a worldwide leader in vintage jewellery, as well as creating its first "contemporary collections that draw inspiration from the past but are more contemporary in style and design," he explains.
While Fred Leighton himself had longstanding relationships with celebrities, Greg believes it was a moment at the 1997 Oscars that truly established the estate jeweller as an awards season presence.
That year, Prada approached them to select a piece of jewellery to add the finishing touch to Nicole Kidman's lavender gown. The opal choker she wore established the company as "a jewellery style leader", he says. 
In fact the actress, renowned for her red carpet style, has returned to Fred Leighton again and again. At the Oscars in 2011 she paired her Christian Dior gown with a rare 19th-century opera length necklace with over 150ct of mine-cut vintage diamonds. She wore the piece as a choker, allowing a string of diamonds to flow down her back.
So why do stars love to wear Fred Leighton on the red carpet? "There is an element of prestige in wearing Fred Leighton; a level of sophistication and uniqueness with which you can create a look entirely different from anyone else," explains Greg.
The company works closely with both stylists and actresses to help them find the perfect piece for a glamorous look, and Greg credits a lot of this success to Rebecca Selva, PR director and chief creative officer, who he describes as "one of the world's foremost experts on vintage jewellery and an excellent jewellery stylist."
While the company is naturally sworn to secrecy about what might be worn at the Academy Awards on 2 March, he says he does expect to see looks with "an element of timelessness", such as the classic Fred Leighton pieces already worn by Oscar nominee Lupita Nyong'o at the Golden Globes and SAG Awards. Given today's internet culture, "the looks selected need to look good no matter when the awards photos are looked at in the future".
As well as its Madison Avenue boutique, Fred Leighton's vintage and contemporary jewellery collections are available at select US independent retailers and branches of Neiman Marcus and Saks Fifth Avenue, and through e-tailer powerhouse Net-a-Porter.
Meryl Streep chose Fred Leighton yellow gold hoop earrings for the Screen Actors Guild Awards 2014. Image: Frederick M. Brown/Getty Images

Rock crystal, black jade and diamond prism pendant earrings from the Fred Leighton contemporary collection.

French-cut sapphire and diamond fringe fountain pendant earrings from the Fred Leighton contemporary collection.

Aquamarine and diamond rayed dart earrings from the Fred Leighton contemporary collection.

Green jade carved earrings from the Fred Leighton contemporary collection.

Newcomer Lupita Nyong'o, nominated for Best Supporting Actress in 'Twelve Years a Slave', wore vintage Fred Leighton jewels with her scarlet Ralph Lauren cape gown at the 2014 Golden Globes.

Greg Kwiat has been CEO of Fred Leighton since 2009, when it was acquired by his family firm. Since the acquisition, he has worked hard to maintain its position as a worldwide leader in vintage jewellery, as well as creating the brand's first contemporary collections.

Sandra Bullock at the Screen Actors Guild Awards in January 2014 wearing an emerald-green Lanvin dress and Fred Leighton jewellery.

Winner for Best Supporting Actress for '12 Years a Slave' at the SAGs 2014, Lupita Nyong'o wore a statement 1950s gold flower ring with rubies, sapphires, emeralds and diamonds from Fred Leighton. Image: Frederick M. Brown/Getty Images