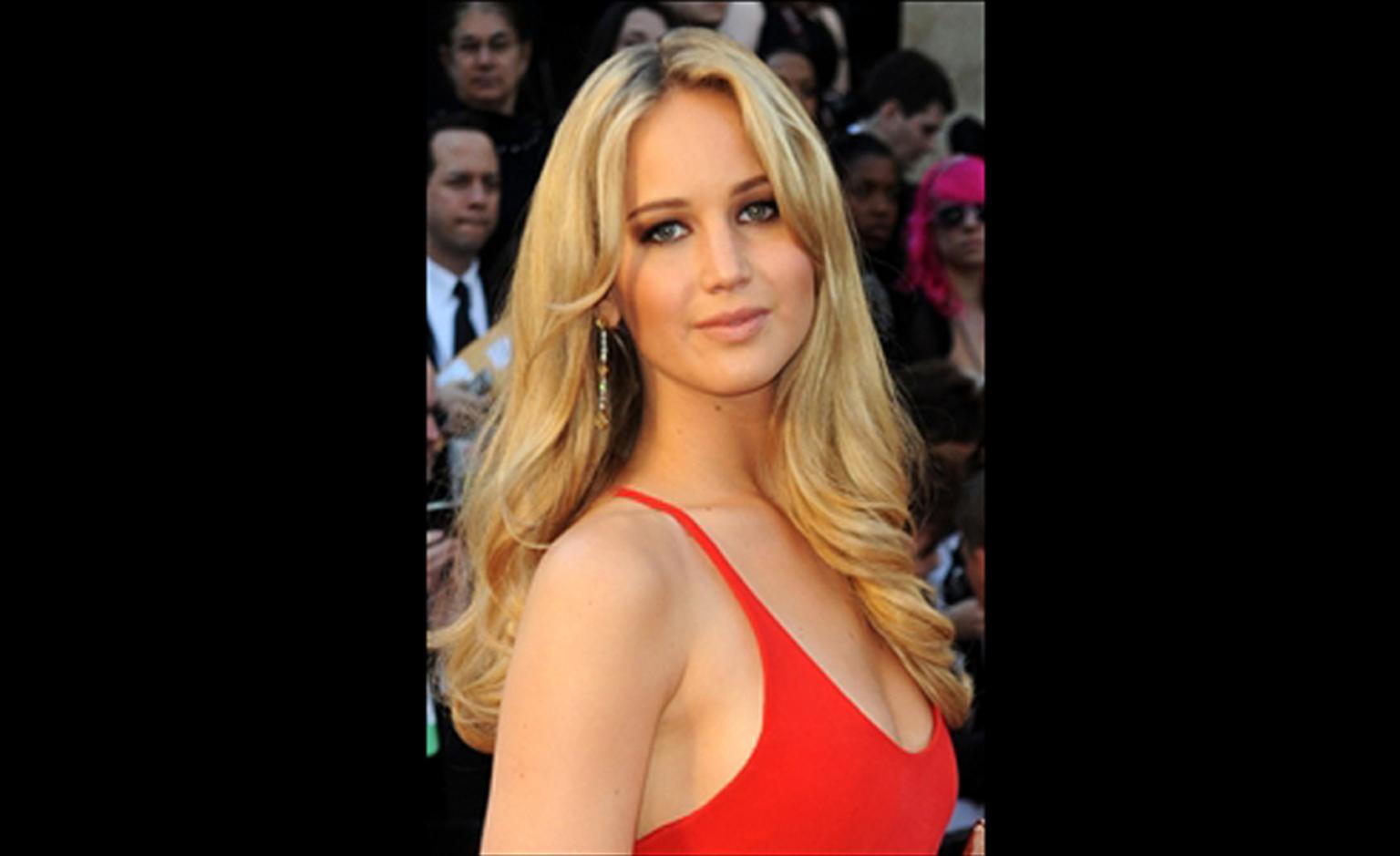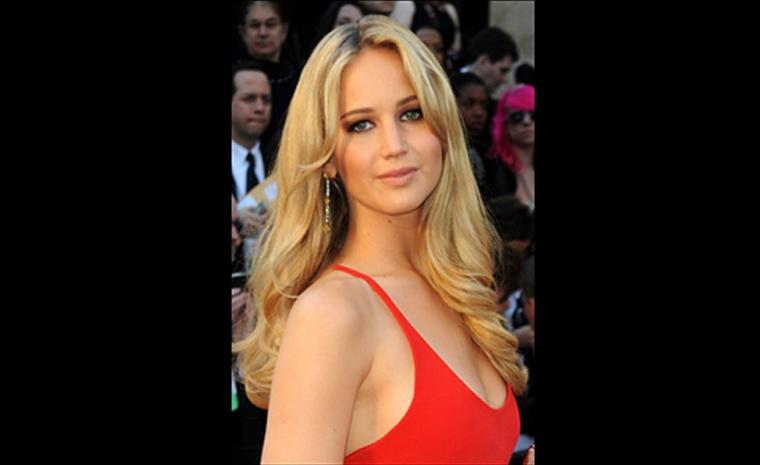 Now that the red carpet has been rolled away and the Oscars are settling into their new homes, it is time to reflect on what was going on jewellery-wise at the Academy Awards. The main conclusion I can draw is from looking at the red carpet shots is that  jewellery was more low-key than previous years. The arsenal of 'look at me' diamonds were kept in the safe with jewellery choices looking more personal - or perhaps post-credit crunch discreet - than designed to dazzle through their vast value. Let's not call it a full-scale revolution of the gems, but I detect something of a battle on the red carpet between the big diamond brigade and the 'let's get real' batallions. I think that the best example of an unexpected choice of gems were Natalie Portman's rubellite tassel earrings from Tiffany ( read more): just the sort of thing I can imagine her wearing to dinner with friends.  First thing that struck me is how at ease Portman looked. She wasn't having to hold her head higher than normal to give clearance to impossibly long chandelier earrings nor was she hampered by a neck brace of diamonds nor manoeuvering a gem-decked decolletage. Portman's jewels just hung there looking pretty and let her get on with her business of collecting her Oscar.  And another very original touch: Portman wore 1950's-design Schlumberger ear clips in her hair. The initial impression on the red carpet may have disappointed those in the back row who hoped for the long-distance gleam of diamonds but close up, the jewels looked elegant and very real as opposed to very Hollywood. Second on my list of 'hmm what's that' was Amy Adams' emerald necklace (no pictures unfortunately). I had no doubt that the carved emerald on a double strand of diamonds was Cartier, and I am sure I had seen that watch at the Geneva watch show. But what intrigued me was the choice of gems and how she wore the necklace over a Shanghai Lily- style blue sequined dress with barely-there diamond studs.  The look reminded me of a Raymond Chandler China Town femme fatale or Kim Bassinger in L.A. Confidential.  This very sophisticated choice of  jewellery; both are pieces to attract a collector's eye, could look dowdy or pretentious in the wrong hands. But on Adams, it looks daring and cleverly evokes old-style Hollywood glamour. Which brings me to vintage, which is the next trend I see gaining traction. Cate Blanchett, Liv Tyler and Marisa Tomei were some of the stars who chose Van Cleef & Arpels vintage over brand spanking new ( read more). The appeal of vintage is two-fold. As well as saying, 'I belong' rather than 'I have arrived", if you are in a philosophical posturing frame of mind,  vintage can be considered 'eco', an up-market form of recycling if you like. Vintage jewels came out of granny's jewellery box, not a war-zone. And with Naomi Campbell providing the ultimate diamond PR fiasco, stars are looking closely at where their jewels are coming from. And talking about finding out where your jewels come from, for me the biggest and most welcome news on the red carpet this year is the arrival of Fairtrade gold jewellery. Mrs Colin Firth (Livia) wore jewels by ethical jeweller Cred made from some of the first nuggets of Fairtrade certified gold. The gold came from Oroverde in Colombia and is both Fairtrade, Fairmined and ecological ( read more here). A huge step forward for small-scale miners who finally are getting a fair deal. And Mrs Firth used her stellar moment to raise awareness of this great new initiative. Likewise, Mrs. Robert Downey Jr wore jewels with a heart. The honey-hued citrine tablet earrings, ring and bracelet are from the Style of Jolie collection designed, by yes you guessed it, Angelina Jolie (with a little help from Robert Procop,  jeweller to the Hollywood stars). The profits from the sale of these jewels go to Angelina's charity, The Education Partnership for Children of Conflict. But then there was Anne Hathaway of the OMG generation to make up for the lack of knock out diamonds. But what was different was that the 10 million dollars worth of rocks around Anne Hathaway's slender neck were worn remarkably lightly and not piled up high. Maybe the young are going to show the old guard what to do with their diamonds.  Penelope Cruz and Jennifer Lawrence both wore Chopard diamond earrings ( read more), but not the expected white dazzlers but warmer toned yellow diamonds together with laid back loose hair dos, barely there make up and simple long flowing dresses. Sandra Bullock's more formal rustling and ruched red dress was countered by discreet Harry Winston ( read more) diamond studs teamed with a vintage diamond bead bracelet. Michelle Williams chose fresh diamond clusters from Harry Winston that suit her gamine looks ( read more). Eva Mendes also avoided the diamond overkill by choosing Bulgari jewels featuring an unusual mix diamonds with onyx, turqouise and yellow sapphires. So what can we expect next? Perhaps more of these adventurous and more personal choices in jewellery that the stars enjoy wearing, a mix and match approach of vintage and new, of high value diamonds and more design-led pieces.  A portent of long-term change or jsut the mood of the moment? Who knows, but what I do know is that the Tinsel Town's big night out is probably not going to let reality get in the way for long.
SUSAN DOWNEY wears Style of Jolie citrine tablet earrings, ring and bracelet designed by Angelina Jolie and created by Robert Procop. Proceeds from the sale of these jewels go towards Angelina's charity The Education Partnership for Children of Conflict

EVA MENDES wearing Bulgari gold with diamonds and onyx, turquoise and yellow sapphires earrings and ring

A proud COLIN FIRTH embraces his wife Livia Giuggioli showing to advantage his Chopard L.U.C. XPS white gold watch

The ever-stylish Cate Blanchett wears a 1946 Tassel Diamond bracelet from Van Cleef & Arpels to the Academy Awards. Classy choice from Cate. Photo by Kevork Djansezian, Getty Images

LIV TYLER wears Givenchy with Van Cleef & Arpels. The earrings 'fringe style' from 1969 with citrines and diamonds along with a yellow gold 1944 Ludo Hexagone diamond ring and contemporary Perlée rose gold cuffs. Photo by Craig Barritt Getty Images

MARISA TOMEI in her spectacular Charles James gown set off by 1960 yellow and blue sapphire, emerald and diamond earrings and bracelet made for a private client by Van Cleef & Arpels, New York.

SANDRA BULLOCK wearing Harry Winston emerald Cut Diamond Earstuds, 5.5 carats each, Vintage Diamond Bead Bracelets

LIVIA FIRTH wearing the first earrings made from Fairtrade gold to be seen at the Oscars by CRED and Anna Loucah. Photo Jason Olive

ANNE HATHAWAY who presented the Academy Awards wore the Tiffany Lucida Star necklace valued at 10 million dollars and a $285,000 Tiffany Legacy diamond ring and Tiffany Novo 10 carat diamond earrings on the red carpet.

NATALIE PORTMAN, who won 'Best Actress' Oscar at the Academy awards for her role in Black Swan wears Tiffany rubellite tassel earrings on the red carpet.

PENELOPE CRUZ makes a comeback after having her baby and wears red and Chopard for the red carpet. Her earrings are Chopard's chandelier-style with yellow diamonds in yellow gold worn with a 10 carat pink sapphire and diamond (2 carats) ring.

At the Oscars in 2011 Jennifer Lawrence wore long platinum earrings set with 16 carats of diamonds with a 42 carat diamond bracelet both by Chopard with a red dress by Calvin Klein and long loose hair.