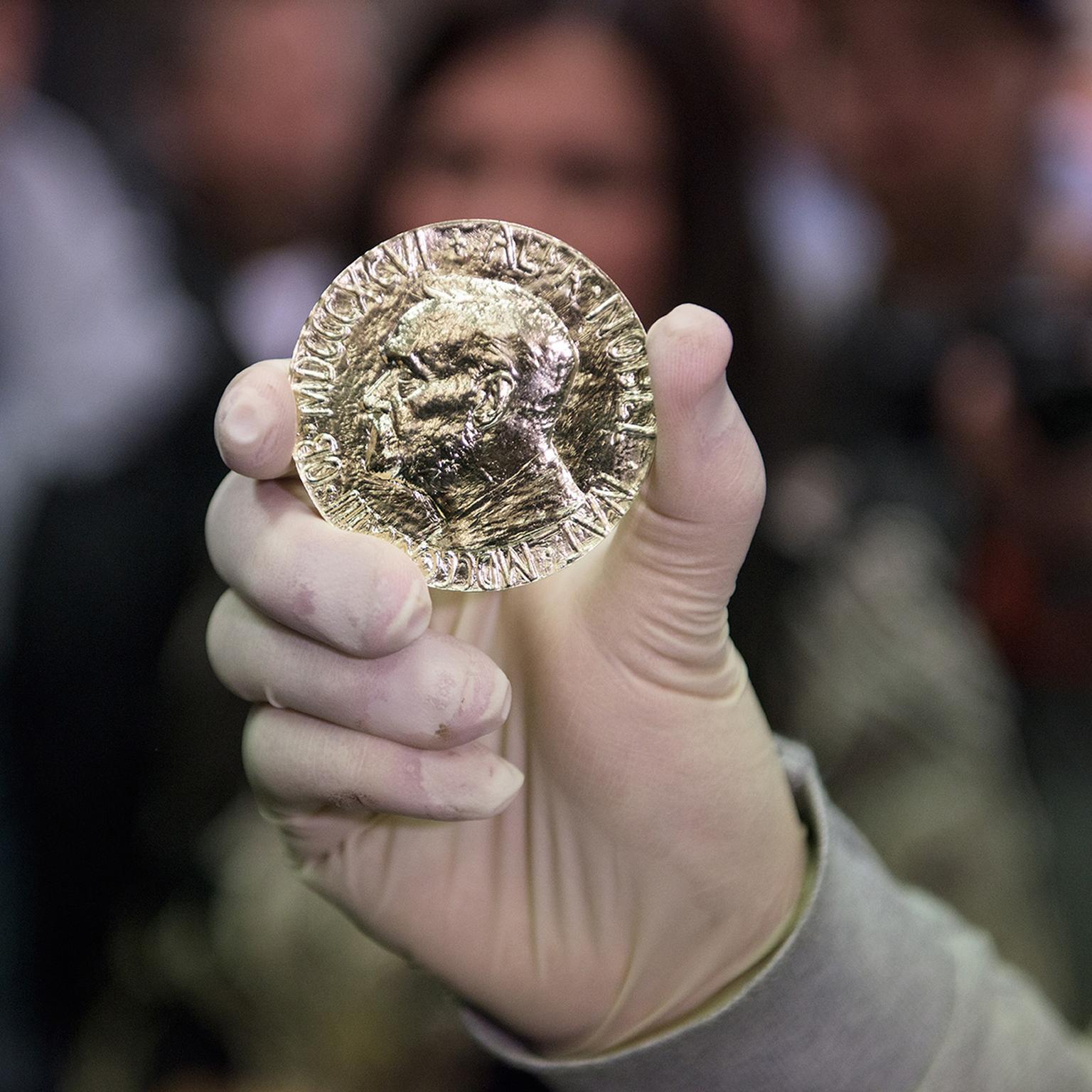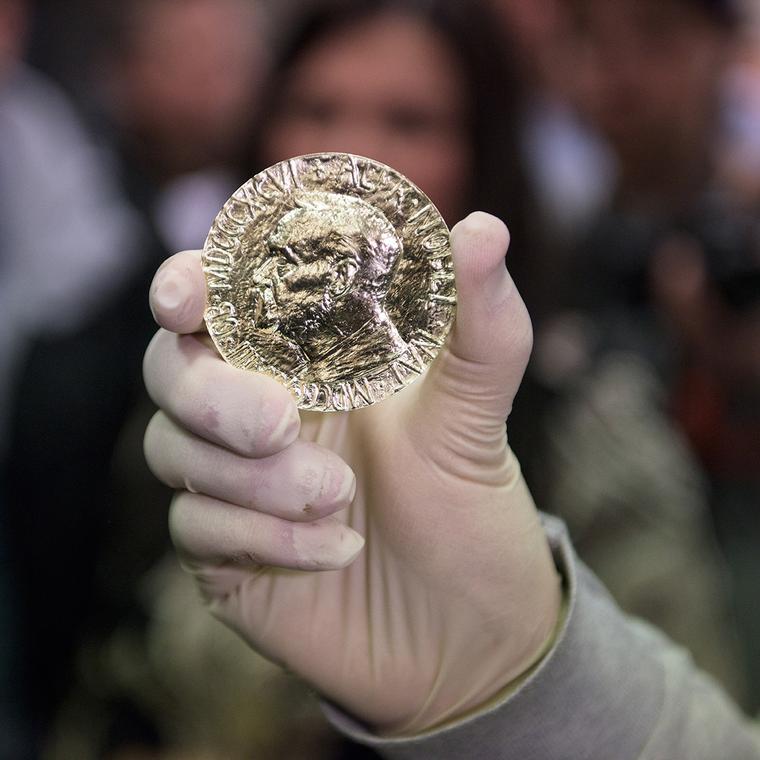 The 2016 Nobel Peace Prize awarded to president Juan Manuel Santos on Saturday in a ceremony at Oslo City Hall in Norway, is more than recognition of one man's remarkable achievements at rebuilding a conflict-torn country. Made of Fairmined gold from two mining cooperatives in the poorest regions of Colombia, the medal shows a brighter future is possible for those working on the very margins of society.
President Santos' Nobel Peace prize was cast of Fairmined gold from the Coodmilla and Íquira mining cooperatives, both of which have achieved certification of their Fairmined status. This is thanks to the grassroots work of the Alliance for Responsible Mining (ARM), which provides crucial support to miners in achieving certification. Projected into the limelight, these miners have become role models to millions of artisanal miners around the world working in an informal and dangerous industry often marred by lack of regulation, violence and money laundering. The Fairmined certificate assures that gold mines are officially recognised and comply with the rigorous requirements of the Fairmined Standard, which includes responsible environmental, labour, social and organisational practices as well as traceability of their gold, from mine to market, and a fair price for the gold.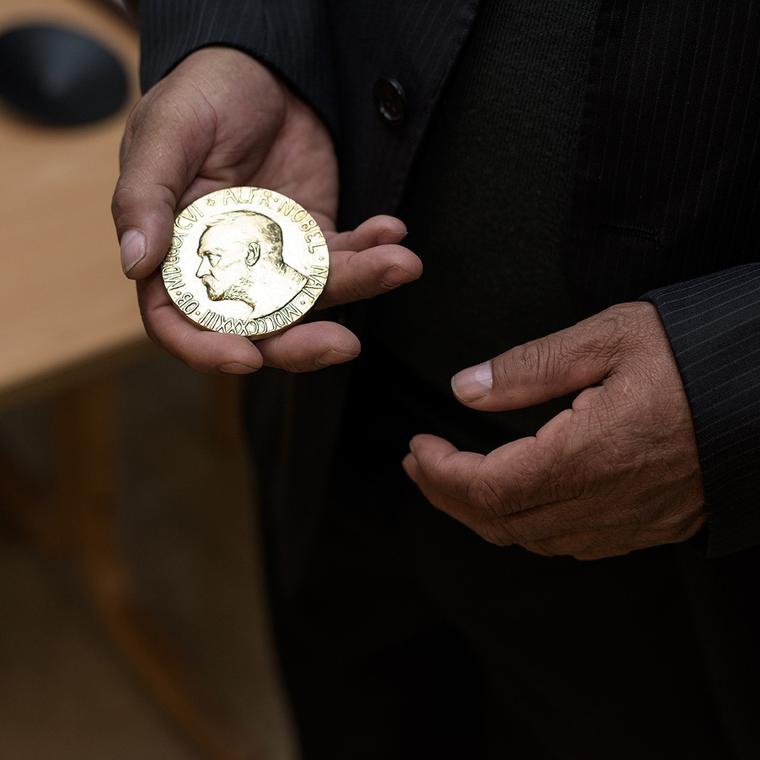 Harbi Guerrero, miner at the Coodmilla Cooperative that provided some of the gold, says: "We are very happy that this year's Nobel Peace Prize is made of our Fairmined certified gold. It is recognition of the hard but decent work we are doing in traditional and community mining to assure our family's livelihoods and the development of our communities. Every day we endanger our lives in the depths of the mountains, furthermore it is a challenge to live in a conflict country – we, the miners, are longing for peace."
The initiative to use Fairmined gold from Colombia was taken by the Mint of Norway – maker of the medals since 1901 – and ARM. The Nobel Peace Prize follows on from other high-profile Fairmined awards, including the Cannes Palme d'Or made by Chopard in 2015, which helped raise global awareness of the issues facing artisanal mining, and last year's Nobel Peace Prize awarded to the Tunisian National Dialogue Quartet. Chopard was a pioneer in supporting the Fairmined initiative with its Green Carpet collection jewels, and today more than 120 companies have joined ARM by using Fairmined gold to enhance the value of their products. 
As Colombia rebuilds itself after decades of violence and drug-trafficking, Fairmined represents hope for a better future, and the world is watching. 
Workers from one of five small-scale mines in In the Nariño region of Colombia that has achieved Fairmined certification. Image: Manuela Franco

The gold that will be used to produce the the 2016 Nobel Peace Prize originates from two Fairmined-certified cooperatives in Colombia. Image: Samlerhuset

The Fairmined gold used to make the Nobel Peace Prize is helping transform the lives of some of the most marginalised miners in Colombia. Image: Samlerhuset