For Niquesa founder Elisabetta de Simone Niquesa, creating jewellery is akin to painting a masterpiece or trilling an operatic aria. It is an art form, one of coloured gemstones.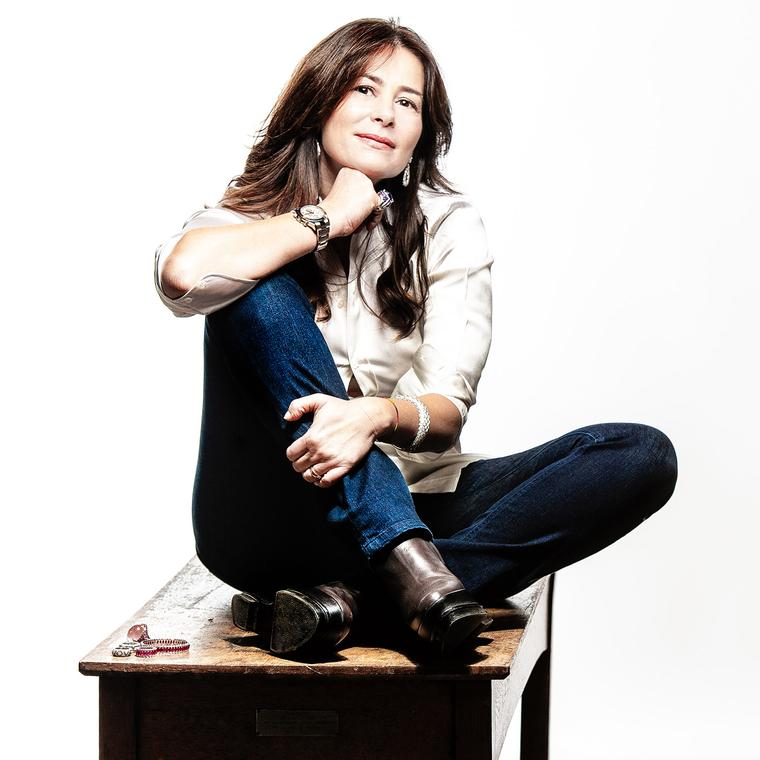 "My passion for collecting gems started from a very young age; whenever I found a special stone in a market or store, I would take it to a workshop and make a simple piece of jewellery out of it," says the Italian designer, whose great uncle Tommaso Saulini was a famous cameo maker whose work can be found in London's V&A Museum. "My grandmother also had an extensive personal collection that was passed down over the generations, which I often admired and played with as a young child."
Elisabetta studied the arts - particularly poetry, music and sculpture - and trained as an opera singer, all of which fuelled her desire to become a jewellery designer. In 2014, she focused her creative and set up fine jewellery house Niquesa with husband Luigi de Simone Niquesa, a hotelier who shares her passion for art and jewellery.
This fledgling brand, which has an elaborately decorated private atelier in London's Belgravia packed with artworks, specialises in jewellery set with coloured gemstones and bespoke commissions. "I would describe Niquesa jewellery as contemporary and classic, with bold colour choices and combinations that aim to be distinctive and reflect an individual's personality," says Elisabetta, who splits her time between London and Rome.
The designer's favourite creation is her Rose of the Desert ring, which was the result of a collaboration with ethical gemstone miner Gemfields. "I handpicked a natural oval ruby of exceptional colour and two identical pear-shaped emeralds," she recalls. "The most distinctive elements to this design are the 532 round brilliant white diamonds, which the coloured gemstones are embedded into and which wrap all the way around the ring, making contact with the skin. It is a truly exceptional piece."
Niquesa is a young brand, but Elisabetta draws from a deep well of inspiration that promises more exciting artistic designs in the future. "To me, art is when one can feel and understand the emotions of the artist, and one is fully immersed in their work," she says. "The beauty of this creative development process is that, through our pieces, we can involve the wearer in that emotional journey." 
Elisabetta de Simone Niquesa is the Italian-born founder and creative director of fine jewellery brand Niquesa.