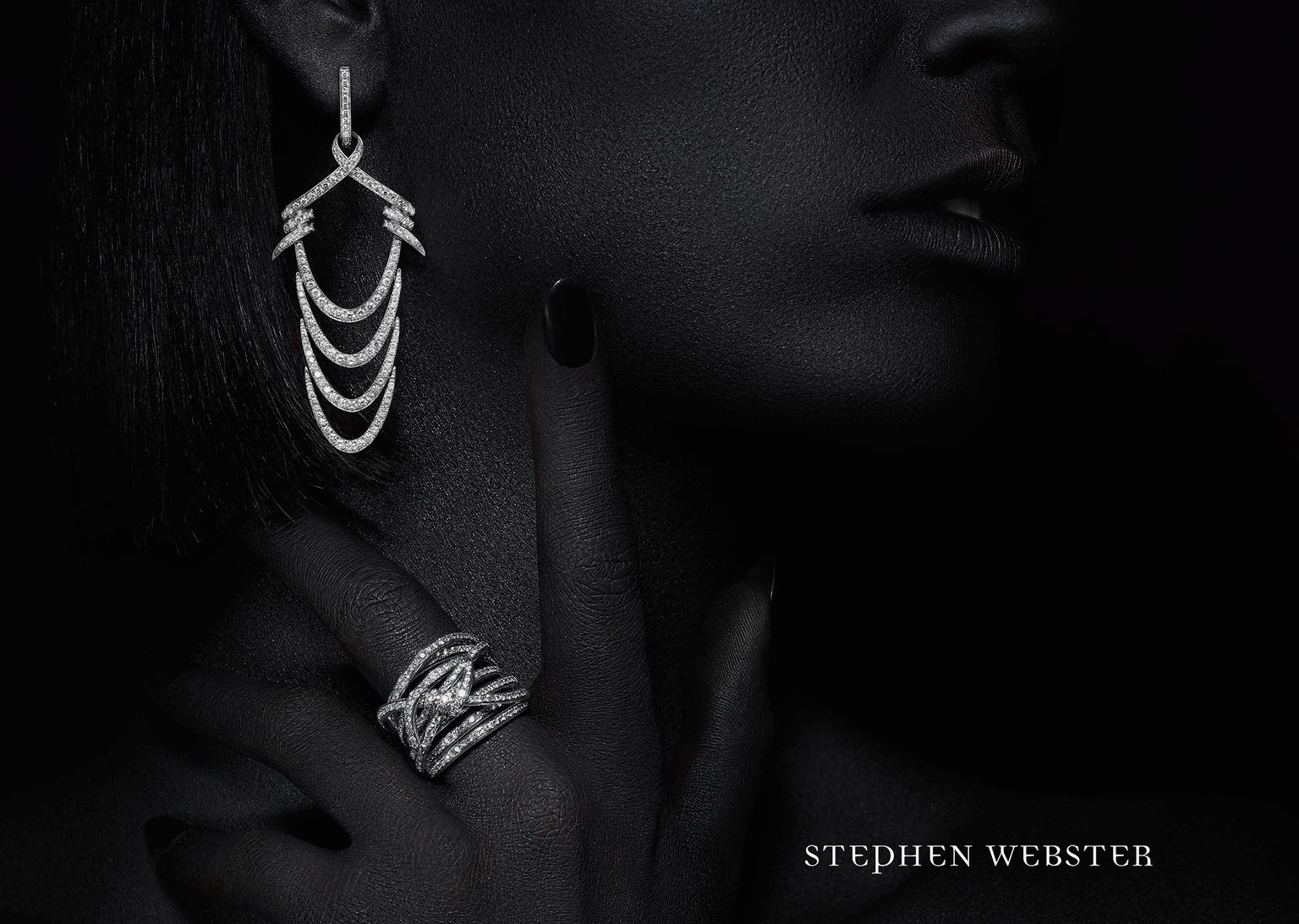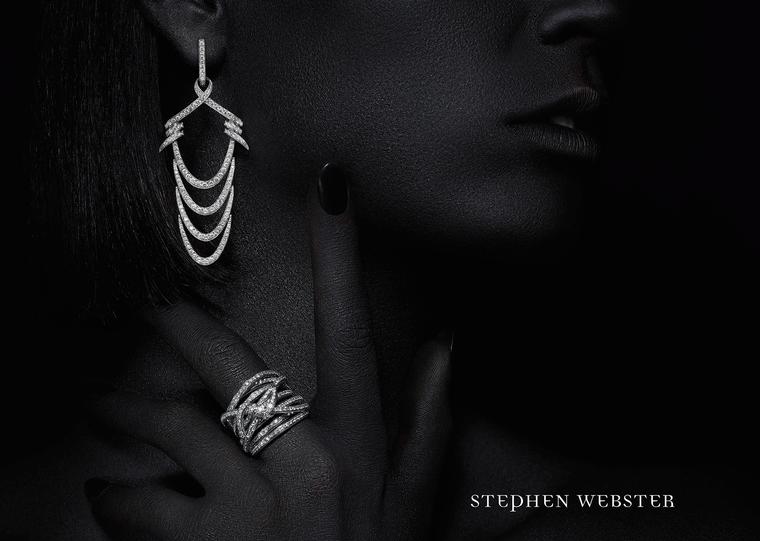 By Claire Roberts.
Kate Moss. The Rolling Stones. Queen Elizabeth II. Tony Blair. A seemingly random group of famous faces, united by the fact that they've been "Rankined" - the not entirely technical term for having your portrait taken by world-famous photographer Rankin.
Renowned for his ability to capture the essence of his subjects, rather than simply photographing them, Rankin has shot major ad campaigns for Nike, Longchamp and Rolls-Royce alongside his extensive portfolio of portraiture. This month, however, news of an especially exciting collaboration arrived in my inbox: Rankin's new autumn/winter ad campaign for edgy jeweller Stephen Webster, featuring the new Forget Me Knot fine jewellery collection. What would happen when the Brit bad boy of photography and the Brit bad boy of jewellery design got together for a session in the studio?
Playing to Rankin's strength of exploring the possibilities of photographing people, the result is sculptural and sensual, contrasting the sinuous curves of the body with the striking lines of Webster's jewellery. The black-and-white images are so detailed that you can see the texture of the model's skin. Rather than airbrushing the pores out, they have become an integral part of the pictures. 
The pieces from the Forget Me Knot collection appear in colour and take centre stage, on first glance more traditionally elegant than Webster's trademark designs but still bearing those two elements that have become his trademark: beauty and danger. Fluid Cascade earrings set with barbed diamonds; a band of white diamonds wound seemingly at random around the finger, finished off with the same barbed detailing; a dazzling cuff set with black and white diamonds and Stephen Webster's signature turquoise Crystal Haze stones. The campaign is going global, so watch out for this month's hottest collaboration in all the top fashion magazines.
Forget Me Knot is available at Stephen Webster's flagship store in Mayfair and the Stephen Webster concession in Harrods.  
Stephen Webster Forget Me Knot Cascade earrings set in 18ct white gold with white diamonds (£15,000)

Stephen Webster Forget Me Knot Crystal Haze Bow cuff set in 18ct white gold with white and black diamonds, blue sapphires and black opal (£16,650)

Stephen Webster autumn/winter 2012 fine jewellery advertising campaign, shot by Rankin

Stephen Webster Forget Me Knot Band ring set in 18ct white gold with white diamonds (£12,350)

Stephen Webster autumn/winter 2012 fine jewellery advertising campaign, shot by Rankin