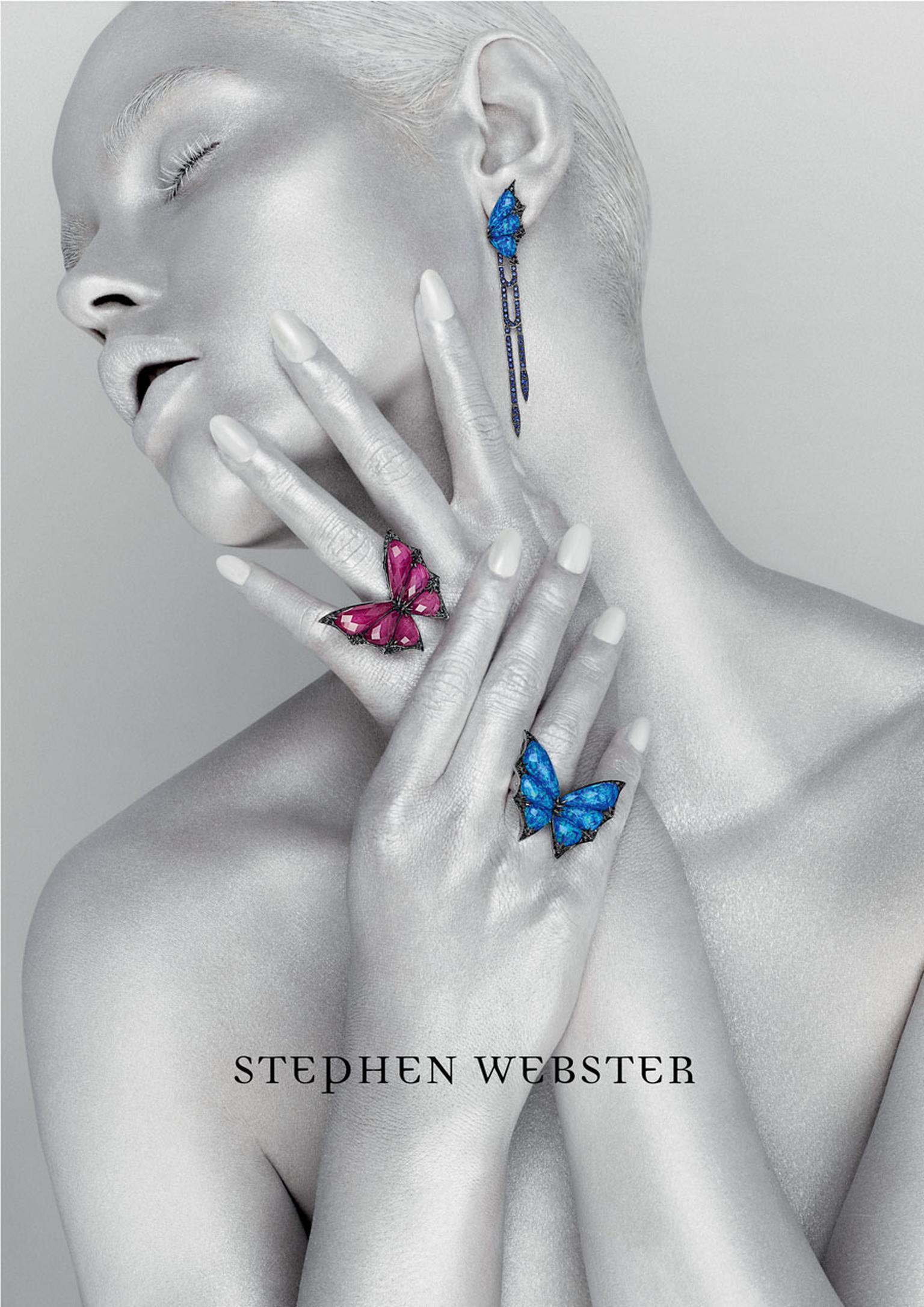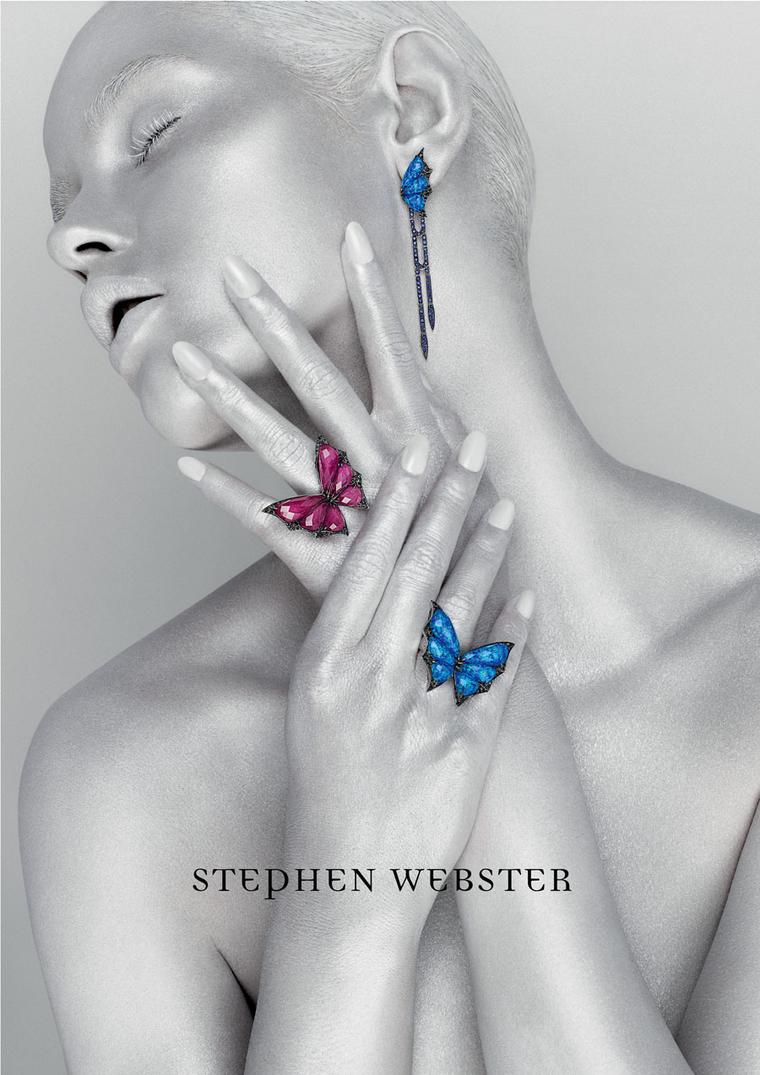 For the second time in as many years, British jeweller Stephen Webster has collaborated with celebrated portrait and fashion photographer Rankin. Along with Rankin's creative content agency, The Full Service, the pair - who worked together last year - have joined forces once again to create Webster's autumn/winter 2013/14 ad campaign. 
The new imagery is in stark contrast to last year's, which saw eerily dark photographs punctuated with flashes of jewels from Webster's 'Forget Me Knot' collection. The new photographs are luminously bright, showing models painted entirely white, creating Rankin's desired look: 'luxury with an edge'. 
The colour palette may be new, but the ultimate feel of the campaign remains similar to that of last year. The blank canvas of the model's skin and close cropping of the images allow Stephen's graphic, often vibrantly coloured jewels to remain the centre of attention. The images feature jewels from not one but four AW 2013/14 collections, including 'Thorn', 'Fly By Night' and 'Deco Haze'. Black opals, vivid rubies, deep green emeralds and tanzanite are clearly visible.
On the latest campaign, Rankin comments: "It felt right to turn last year's creative - which was black and shadowlike - on its head. We therefore painted the models white and set them against a white backdrop, which sees Webster's striking jewellery appear on almost ghostlike figures."
The ghost-like appearance of the campaign starkly contrasts with last year's dark and shaded autumn/winter campaign, which was also shot by Rankin.

For the second time, British jeweller Stephen Webster has teamed up with renowned portrait and fashion photographer Rankin to create an ethereal ad campaign for autumn/winter 2013/14.

For the new Stephen Webster campaign, Rankin looked to create 'luxury with an edge', achieved by painting the models white. Here the model wears rose gold and diamond jewels from the 'Thorn' collection.

Stephen Webster's campaign, shot by Rankin, is sculptural and striking but still focusses on the jewels, which are, in this shot, from Webster's 'Fly By Night' collection.