Every two years in September, the Biennale des Antiquaires in Paris provides jewellery and antique lovers alike with one of the richest spectacles of the visual arts available anywhere in the world.
Now in its 28th edition, this year's fair, which runs from 10 till 18 September, heralds a new era both for the Biennale and for high jewellery design.
Long regarded as the most important event in the jewellery calendar, this latest exhibit of rare, bejewelled treasures has been created by four of the finest young high jewellery houses in the world: Nirav Modi from India; Cindy Chao from Taiwan; and Boghossian and de GRISOGONO from Geneva.
A shake-up at the Biennale
With Biennale regulars including Cartier, Chanel and Piaget forgoing this year's fair, the four new houses - only one of which, de GRISOGONO, has exhibited at the Biennale before - are relishing the opportunity to share their one-of-a-kind creations with jewellery connoisseurs and the art-loving public.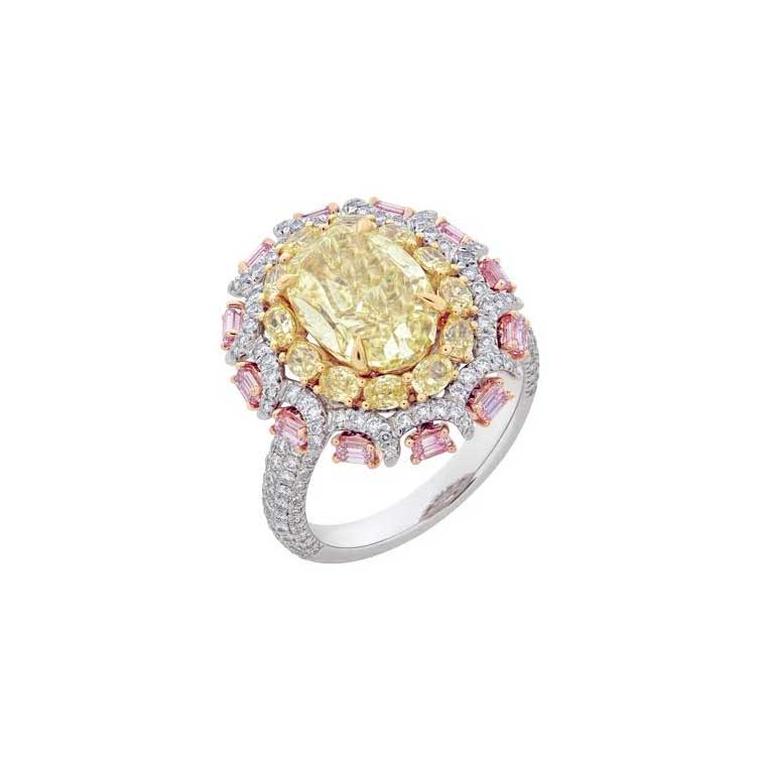 When Nirav Modi first visited the Biennale in 2014, he was immediately struck by the idea of exhibiting his own collection beneath the hallowed glass dome of Paris' Grand Palais. "I thought it was a great place to show high jewels," says the Mumbai-based designer. 
Jewellery, and more specifically diamonds, run in Mr Modi's blood. He is a third-generation diamantaire, whose international upbringing - he was born in Mumbai and raised in Antwerp - lends his jewellery a seductive east-meets-west air. 
Modi's emphasis is on the diamond in all its breathtaking forms. In pieces such as his en tremblant ring, set with fancy yellow and pink diamonds, he combines the gemstone's rich Indian heritage with a modern, maximum-radiance aesthetic.
With ambitious plans to open stores across the world, the Biennale precedes the grand opening of Mr Modi's Bond Street store in London. 
Where craft meet arts
The Boghossian look is also one where eastern influences combine with western. With one foot in the Middle East, the home of their ancestors, and one in Europe, this passionate Swiss family jeweller has developed a collection that unites exquisite craftsmanship with outstanding gems.
For Ralph Boghossian, the decision to participate in the Biennale was an obvious next step for the company, which has been trading gemstones and creating jewellery for six generations but only established its own house in 2008. "When the organisers asked us to join, it was natural for us to accept the honour," he says. "The Biennale is where crafts meets the arts." 
As well as exhibiting pieces using its signature stone-in-stone Inlay technique, Boghossian will also unveil its latest technique, Les Merveilles, ahead of its official launch in November.
"It's a new way of setting stones in the most radiant way," says Ralph of the technique that places multiple stones in a minimal metal setting. In one ring, a rare red-orange Padparadscha sapphire captures the glow of a mid-summer sunset atop a shank with a resplendent four-sided diamond setting. 
For Fawaz Gruosi of de GRISOGONO, the emphasis this year is on the diamonds themselves. "I love diamonds. I love their translucent crystalline bodies. I love their perfect sheerness and how billions of carbon atoms bond together to give birth to the most fascinating stones," says the brand's founder, who unveiled an impressive 404 carat rough diamond during this year's Cannes Film Festival.
At the Biennale he will show highlights from his latest high jewellery collection, called Folies, which was also first previewed in Cannes. It features both important diamonds and Mr Gruosi's signature passion for bold volume and intense colour contrasts. In one cocktail ring, a magnificent 16.05 carat central diamond is surrounded by a swirling ribbon of baguette-cut emeralds on one side and the contrasting randomness of snow-set diamonds on the other, guaranteeing its wearer to be the centre of attention on any red carpet.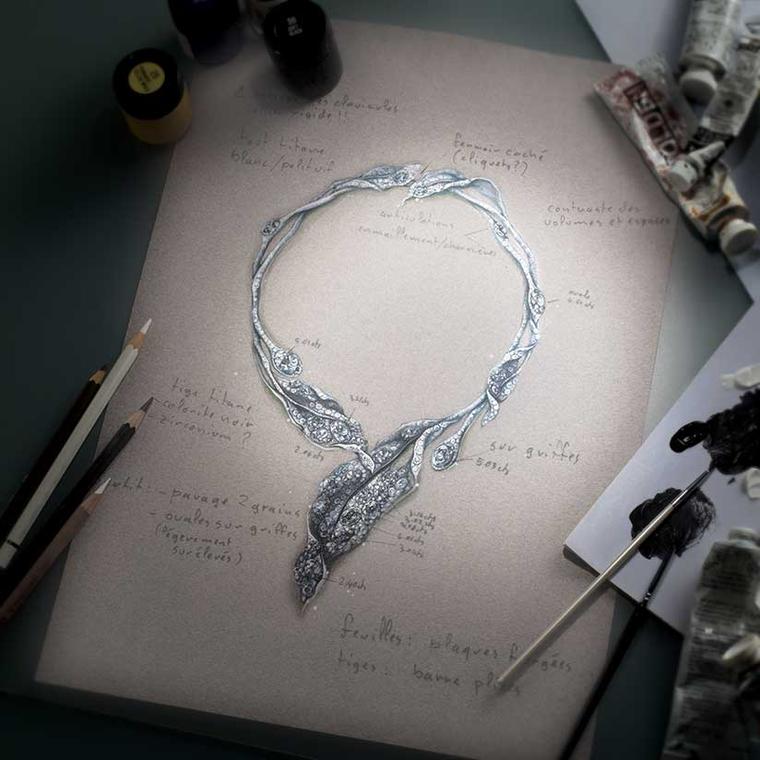 For Cindy Chao, exhibiting at the Biennale marks the first time the Taiwanese jewellery artist has shared her creations with the public.
Known for her magical sculptural creations, including her one-of-a-kind bejewelled butterflies worn by the likes of Sarah Jessica Parker and Emily Blunt, she will be unveiling her latest Black Label Masterpieces high jewellery collection.
She has been busy flying back and forth all year between her Taiwan and European ateliers to perfect these new miniature works of art, which are as much at home in a museum as they are when worn by a woman.
Other treats in store at the Biennale
True to the Biennale's antiquaires roots, an array of antique dealers will be showing their finest wares, including Martin du Daffoy of Paris and London's HD Rare and Unique.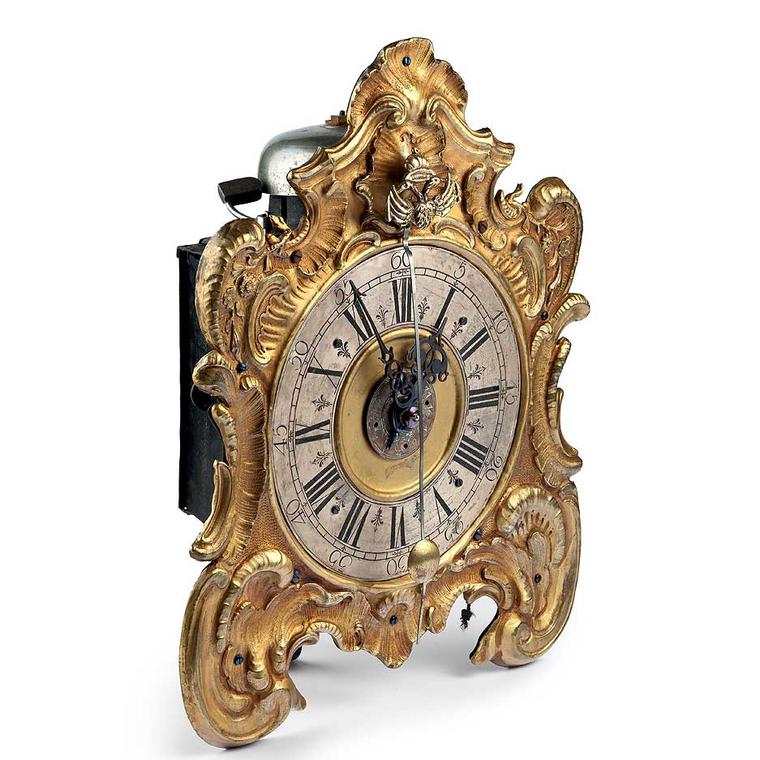 The now annual fair has also added a series of prestigious exhibitions, including one examining the history of time, organised by the Fondation de Haute Horlogerie.
Called The Mastery of Time and based on the comprehensive historical watch book by Dominique Fléchon of the same name, it studies astronomy from its earliest days through to the technology-defying feats and accuracy of timepieces today.
Boghossian continues to break boundaries of craftsmanship with its new Les Merveilles technique. Viewed from any angle, these diamond Creole hoops reveal no metal (POA).

Cindy Chao will be unveiling her latest masterpieces in her Black Label high jewellery collection at the 2016 Biennale des Antiquaires.

This German table clock in the Rocaille style will form part of the Mastery of Time exhibition, organised by the Fondation de Haute Horlogerie.

The Biennale marked the first time the Taiwanese jewellery artist Cindy Chao shared her creations with the public.