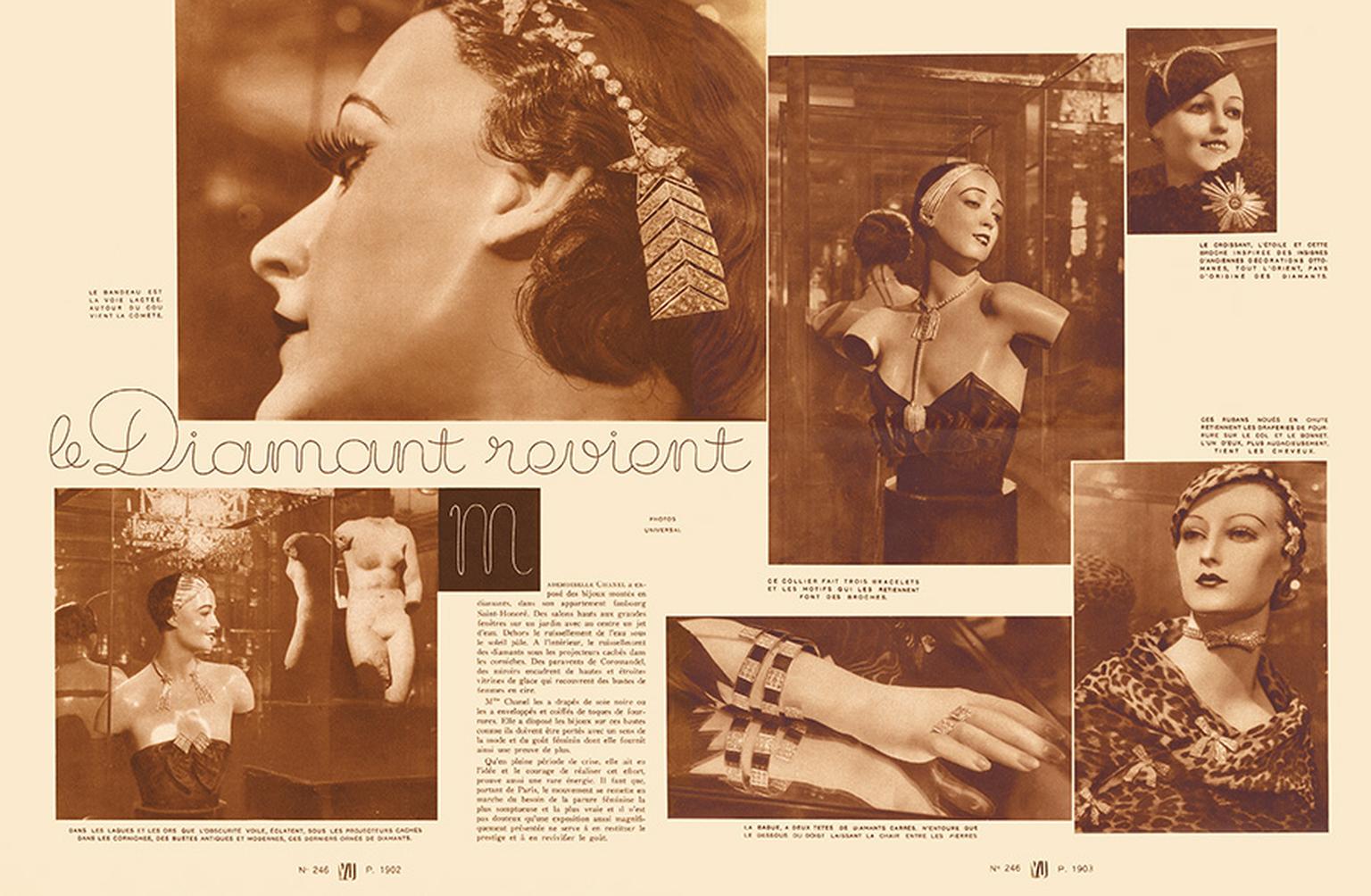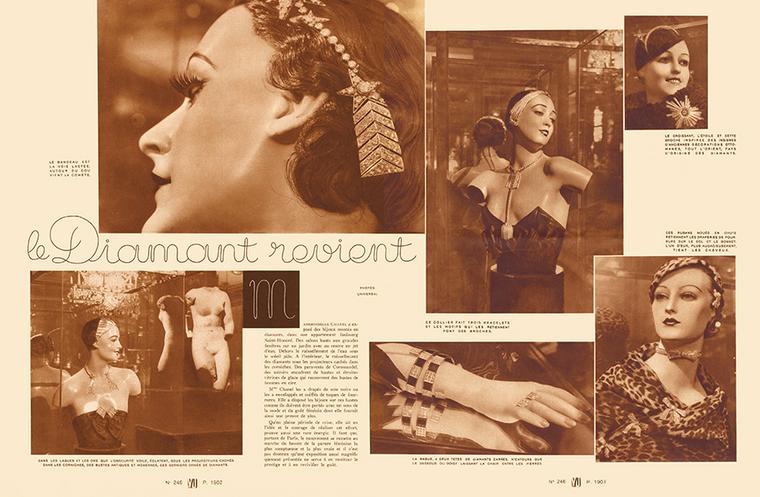 30 January 2013
Gabrielle Chanel's Bijoux de Diamants exhibition of 1932, held in Paris, is brought to life in a new video created by the famous French couture house. Perfectly timed - the house's 1932 collection of jewels launched in 2012 to celebrate the 80th anniversary of this seminal event - it puts into context the significance of Gabrielle Chanel's proposal for the world's most precious stone, and how she rattled the established male-dominated world of jewellery. 
The video explores the inspiration behind the original jewels and the link between Mademoiselle Chanel's approach to fashion and jewels. Like her revolutionary use of fabrics and defiance of convention, Chanel reinvented jewels for a new woman - one who was free to wear her jewels with the same ease as a ribbon in her hair or a soft, caressing silk scarf. 
Watching the video you can see how today's designers at Chanel were inspired by the original 1932 collection, creating 80 diamond jewels echoing the themes of the original collection. The motifs dear to Mademoiselle Chanel and present throughout her work include stars, comets, suns, fringes, ribbons and feathers as well as Leo, the lion, her star sign. Chanel loved to wear her jewellery with as much liberty as her clothes. She often wore several pieces stacked up and was known to mix real gems with costume jewels. Always experimenting, her 1932 diamond collection could be worn in the hair or draped across a shoulder, and diamonds appeared to float over the finger, as if by magic, in 'open' rings. Read more about the 1932 exhibition here. 
Like Chanel's original 1932 jewels, these reinterpretations are easy to wear, with no clasps or fastenings. They move with the same ease as her couture creations. Take the 'Comètes' necklace, one of the stars of the collection, with its impressive diamond. Despite its value, it sits lightly on the skin, the structure so well articulated that it can be worn with absolute comfort: an impressive achievement.
From the new collection inspired by the 1932 exhibition, Chanel 'Soleil' brooch in 18ct white gold, set with 1765 brilliant-cut diamonds totalling 8.7ct and 16 brilliant-cut yellow diamonds weighing 1.5ct.

From the new collection inspired by the 1932 exhibition, Chanel 'Come`te' necklace in 18ct white gold, set with a 14.8ct round-cut diamond, 823 round-cut diamonds totalling 61ct and 34 princess-cut diamonds totalling 1.9ct.

The original cover of the 1932 press kit for the exhibition, held in Chanel's own apartment.

The original 1932 Franges necklace, draped over one of the lifelike wax mannequins.

The original Noeud necklace from Chanel's 1932 exhibition.

Chanel 'Ce´leste' brooch in 18ct white gold, set with 881 brilliant-cut diamonds totalling 12.6ct, 24 baguette-cut diamonds totalling 2ct, a 79.3ct Australian baroque cultured pearl, three Indonesian cultured pearls of 7.6-11.1mm diameter and 15 Japanese cultured pearls of 2.5-4mm diameter.

An article in 'VU' from November 1932 covering Madame Chanel's diamond jewels exhibition in Paris.