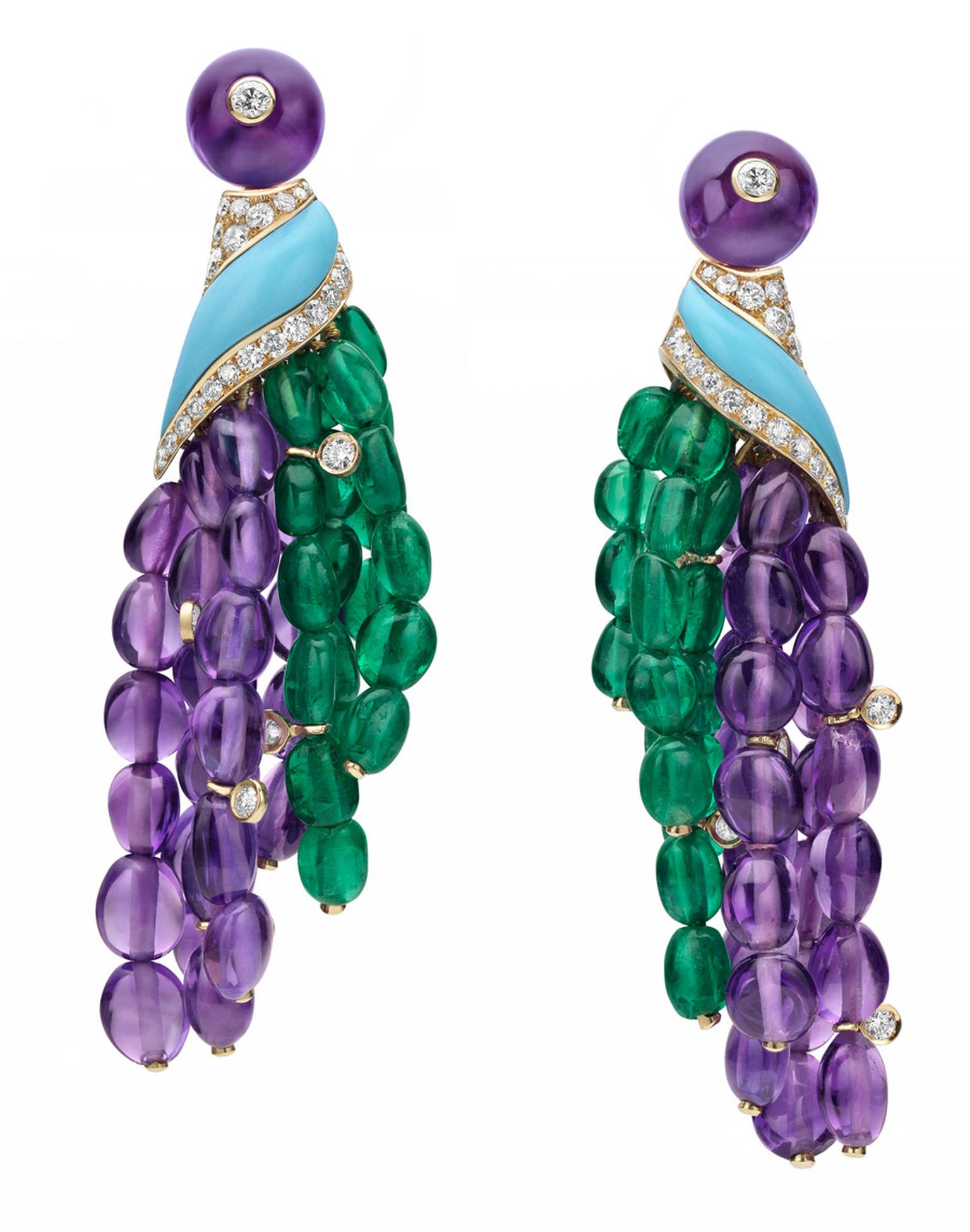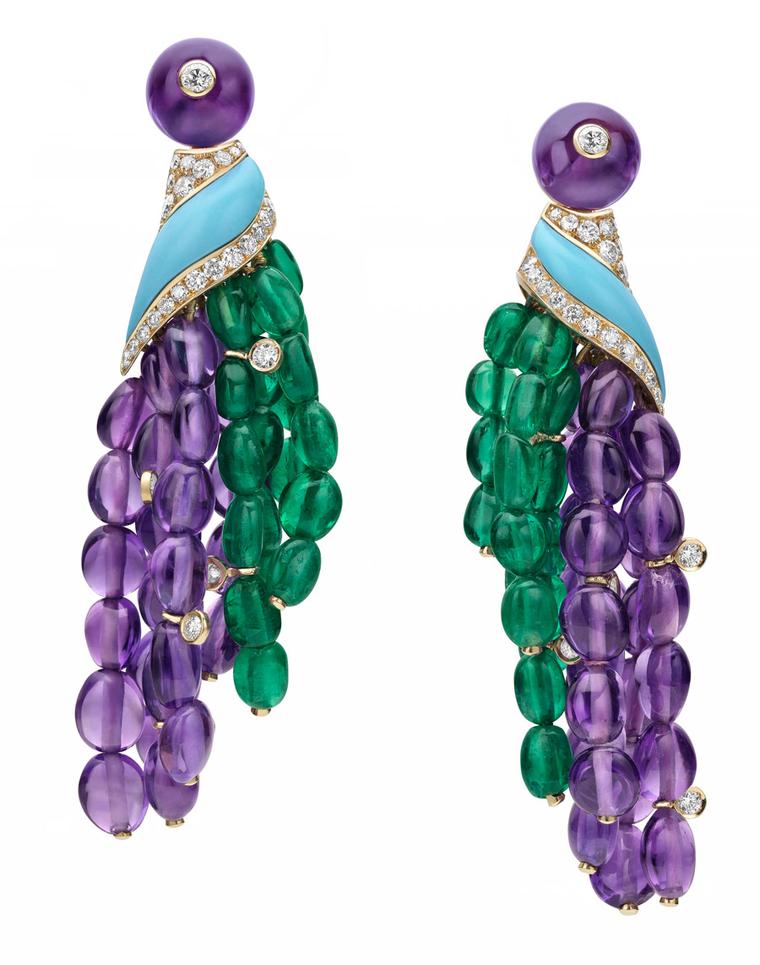 Two is better than one, which makes earrings doubly desirable. And when dressing up to go out, there is nothing like a pair of earrings to set the mood. Slinky, sexy, opulent, lavish, playful, glamorous: earrings can say all these things in just a few carats and one little swish of the head. Long earrings make me hold my head high and are powerful enough to change my mood - how could you feel anything but fabulous with a pair of diamond and pink sapphire feather earrings by Chanel swaying from your lobes? And as it is that time of year, I have made a selection of my favourite earrings of the past year, which you would find in my dream jewellery box with 2012 embossed on the lid. 
These Dear Dior earrings are one of the only two reproducible pieces in the collection.

Natural pearl earrings, which sold for a record £1.6 million at Woolley & Wallis in Salisbury in April 2012.

Boucheron Mosaique Delilah diamond and coloured sapphire earrings.

Chanel 'Plume enchante´e' earrings in white gold, with 243 brilliant-cut diamonds totalling 4.8ct, four pear-cut diamonds, 142 round-cut pink sapphires totalling 11.8ct and 16 pear-cut pink sapphires totalling 10.6ct.

Kiki McDonough citrine and diamond Cushion Bow earrings. Price from £2,600.

Annoushka Alhambra rose gold, amethyst, diamond and jade earrings.

De Beers Wildflowers two-flower ring, in white gold and diamonds. Price from £6,300.

Amrapali white diamond and Zambian emerald drop earrings.

Earrings from Garrard's Entanglement collection, with a delicate bead tassel of sapphires below a gold and diamond knot.

Hemmerle earrings in copper and white gold, with aquamarines (POA).

Harry Winston Yellow Diamond Drop Earrings.

18ct white gold diamond sapphire and emerald Fantasie Night Ship earrings by Wendy Yue for Annnoushka (£9,200).