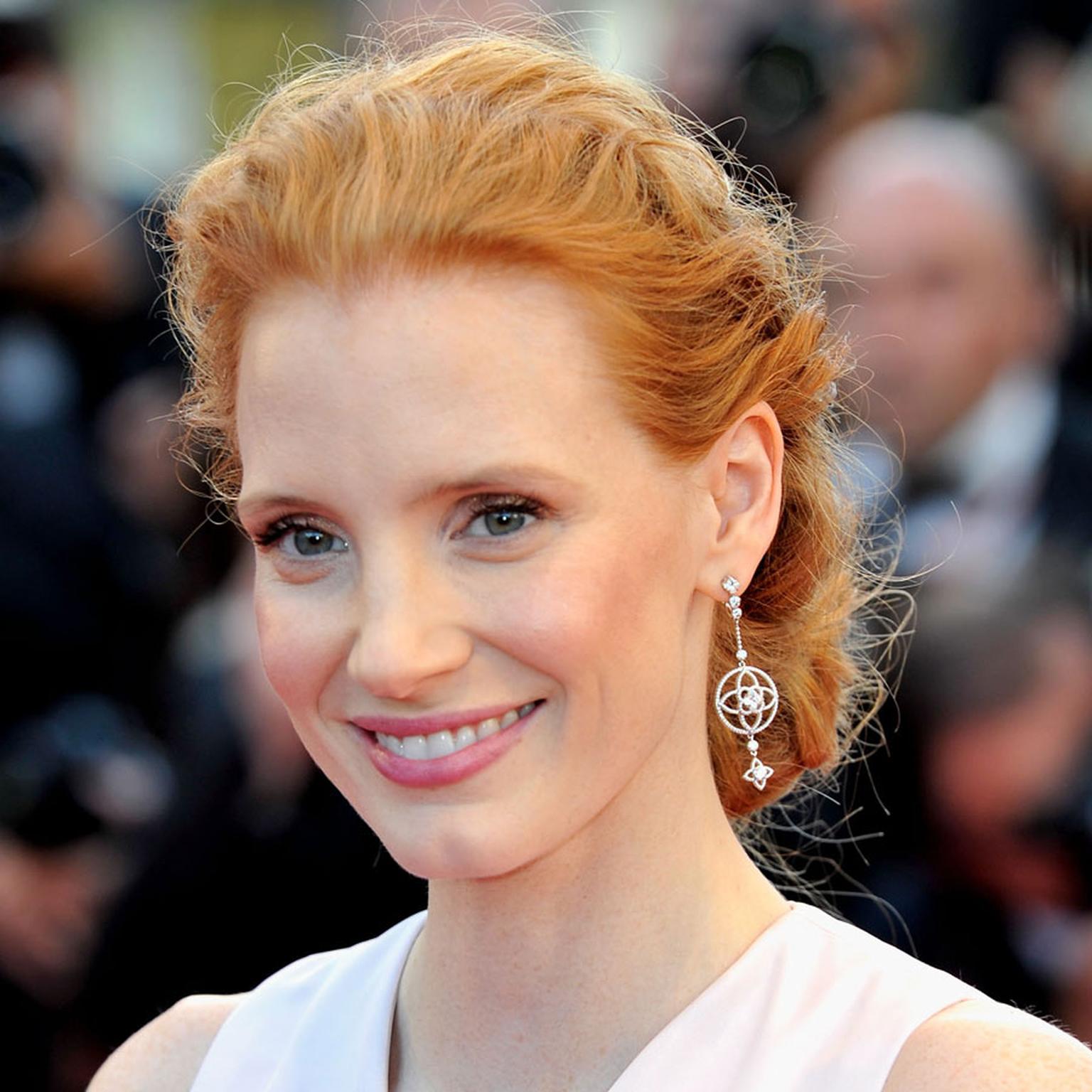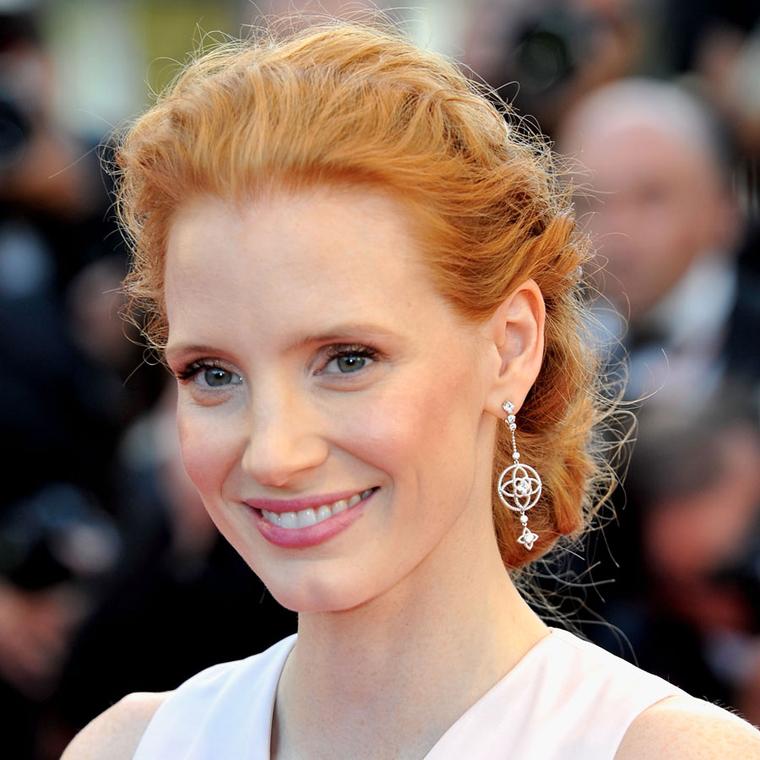 A look back at not just who wore what on the red carpet, but who carried off their carats in style. And it's not just about the biggest rocks, but about how they were worn. Whether it's a simple pair of drop diamond earrings by Louis Vuitton on Jessica Chastain's lobes or Kelly Brook dazzling in a dead sexy diamond Bulgari snake bracelet in the bright sunshine of Cannes, knowing how to wear your jewels is as important as how you dress. There's nothing worse than looking awkward or trying too hard, and I think you will agree, some women pull it off with more panache than others.
I love how Mylene Jampanoi managed to look gamine while wearing a Chaumet tiara, deftly avoiding the dowager-trap associated with bejewelled head gear. And Fan Bing Bing is positively swinging along in those Chopard emerald earrings. Lana del Rey, the Siren of Sultry, just slips in - and no doubt out - of her rocks with enviable ease. Penelope Cruz carries her jewels with old-fashioned glamour that never fails, while Angelina Jolie not only looks great in anything she drapes on herself, but even designs her own range of jewels. We have to thank Andrea Riseborough for going all the way for her jewels and sacrificing modesty in order to display her golden Fabergé eggs nestling in her daring decolleté.
And no round-up of jewellery wearers is complete without mentioning the statuesque Michelle Obama, who shows a keen eye for original jewellery and does not shy away from upcoming designers. Michelle's choices are rarely safe, but always spot on, from Dickson Yewn to Tom Binns. I only hope that the Duchess of Cambridge will embrace the same spirit and help promote British jewellers as she is the perfect ambassador for our nation's rich talent.
Lily Safra, a great jewellery collector, showed us how jewels can not only dazzle, but also do a lot of good. In a splendidly generous gesture, she donated the entire proceeds from the sale of part of her impressive collection to selected charities. But the prize for wearing the most valuable gems with serenity goes to HRH Queen Elizabeth, who pinned to her jacket the famous Cullinan diamond brooch for the Jubilee Thanksgiving service at St Pauls. Talk about wearing a cool million - or ten. 
Penelope Cruz, the Spanish actress, starring in 'Pirates of the Caribbean: On Stranger Tides', wearing a pair of Chopard diamond and rubellite drop earrings set in 18ct white gold.

Mrs Lily Safra (photo by Eric Megret). One of the most elegant jewellery wearers of our time as well as a great philanthropist, she donated the proceeds from the sale of her jewels at Christie's to charity.

Old-fashioned glamour from the gorgeous Penelope Cruz, who wore a Chopard pear-shape 56ct diamond necklace and 15ct diamond cluster earrings.

Kylie Minogue wore Chopard at the AmfAR auction held during Cannes Film Festival to raise money for AIDS research. The slightly mussed-up hair and edgy dress take the formality out of this very valuable diamond necklace.

Jane Fonda wears a Chopard necklace set with diamonds (53.5ct) with an impressive cushion-shaped blue sapphire pendant (160ct).

Andrea Riseborough wears Fabergé (and a pretty risque dress) to the British Independent Film Awards in London. Top marks for putting on such a show.

Uggie the Dog with Caroline Scheufele, Co-President and Artistic Director of Chopard.

Uggie the Dog with his one-of-a-kind Chopard Oscar bow tie.

Zhou Xun wearing Chanel earrings at Cannes Film Festival. This simple look works well for Zhou and highlights her delicate features.

Photographer Patrick Demarchelier captures Angelina Jolie and jeweller Robert Procop on the set of The Tourist. Angelina also has her own range of jewels called Style of Jolie, created in conjunction with Procop. Photo credit: Patrick Demarchelier.

Eva Herzigova, a muse of Chopard, wears the Marilyn Monroe Tribute Set from the Red Carpet collection, composed of a necklace in 18ct white gold set with bead diamonds, heart-shaped diamonds and diamonds, earrings en suite at the Cannes Film Festival.

Uggie's Academy Award bow tie was made by Chopard from 18ct yellow gold and satin.