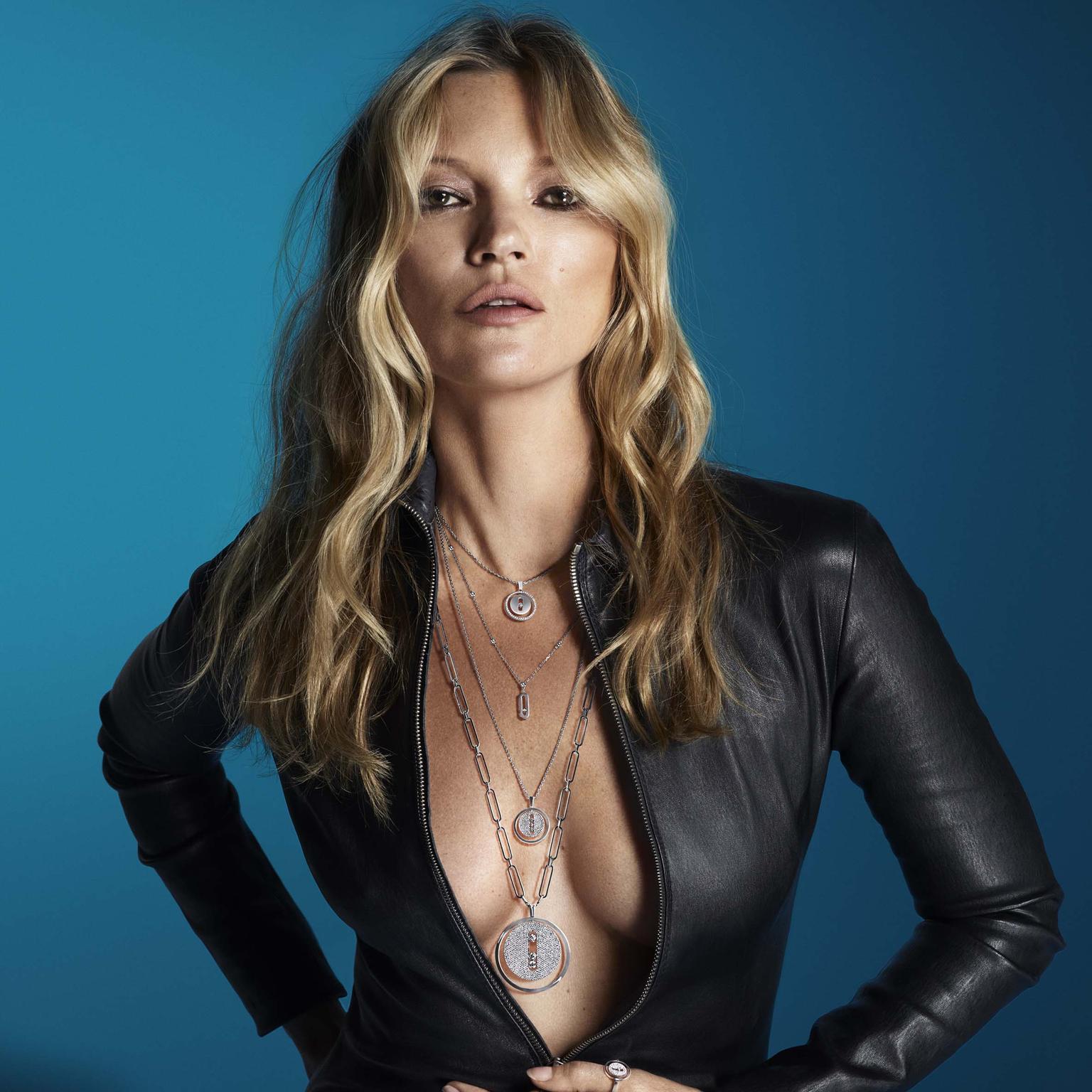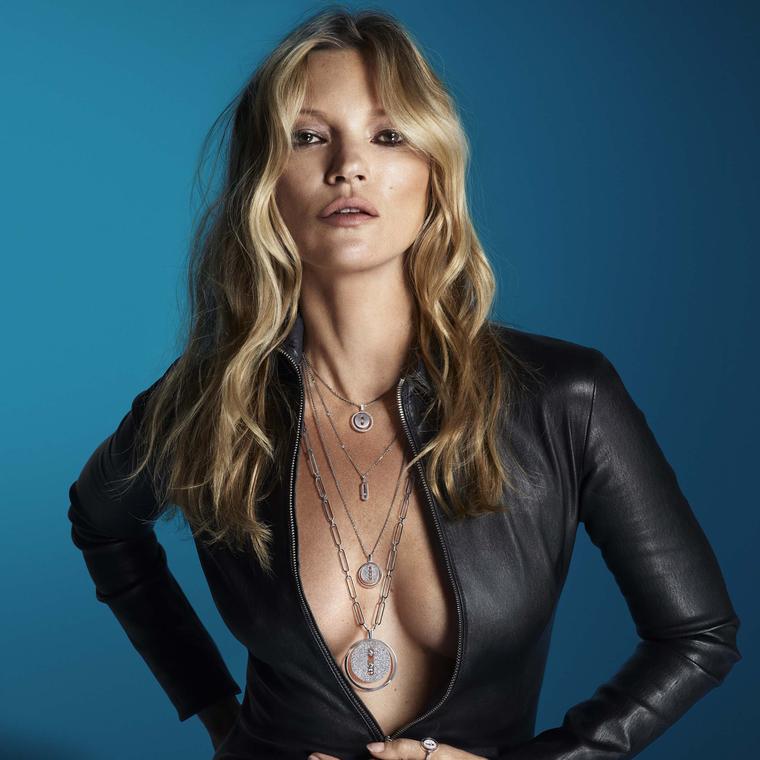 This season, supermodel Kate Moss (top) wears hers long and low in Messika's Lucky Move campaign, while actress Chloe Moretz's is pleasingly heavy, channelling Louis Vuitton's bold new direction for the B Blossom collection.
Traditionally a symbol of power and prestige, designed in the shape of a medal, medallions date back to antiquity. Worn on a longer-length chain than a pendant necklace, coming to rest somewhere on the breastbone, they often featured actual coins, a tradition that regained popularity in the Victorian era, when the fashion for sentimental jewellery was at its peak.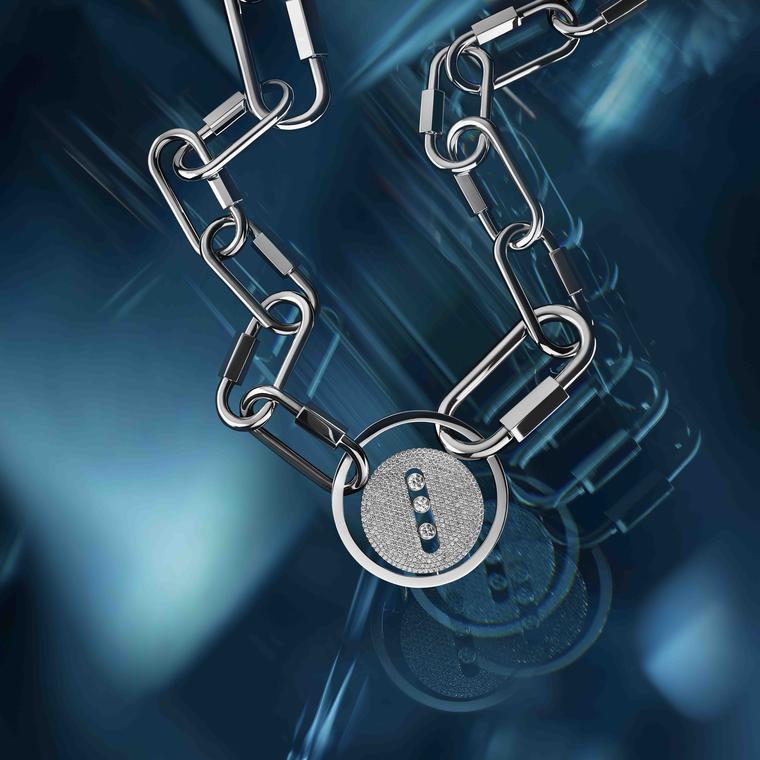 The medallion's reputation may have taken a U-turn in the 1970s when they became Alpha Male territory – a look that has been revisited recently by Leonardo DiCaprio in Once Upon a Time in Hollywood. Director Quentin Tarantino's period detail is spot on, with DiCaprio teaming his gleaming gold medallion with a mustard polo neck and wide-lapelled leather jacket. But they have not always been men-only territory. During both World Wars, soldiers would send silver and gold coins to their sweethearts from the countries in which they were stationed as keepsakes to be fashioned into jewels to wear around their neck. 
Many of the medallions featured here were envisaged by female jewellery designers and are indicative of a new boldness that is sweeping through the world of women's jewellery. These commanding jewels speak to confident self-purchasers who favour statements over subtlety. 
Beth Bugdacay, who launched her brand Foundrae in 2015, has enjoyed huge success with her Medallions collection, which continues to grow and evolve each season. Designed to be layered, these highly personal jewels tell the stories of her clients through symbols and stones. 
Louis Vuitton's new creative director of jewellery, Francesca Amfitheatrof, has put her stamp on the brand's previously delicate B Blossom jewellery line (below). Among the strong new looks is a black onyx medallion, with the iconic star-shaped flower picked out in diamonds. With distinct vintage vibes, it's the kind of jewel that will go with anything.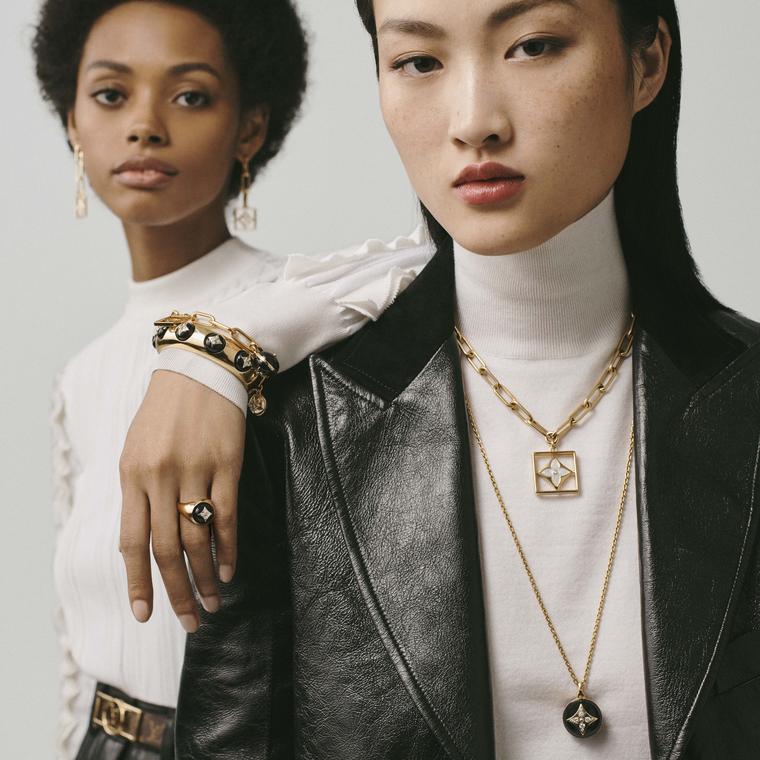 I love how Maison Coco – available at Dover Street Market in London – has reinvented the medallion in her distinctive style, reworking vintage jewels into modern-day talismans whilst retaining the meaning conveyed in the originals. Merging past and present, this up-and-coming designer captures the very personal nature of medallions (below) in jewels that are destined to be treasured for life.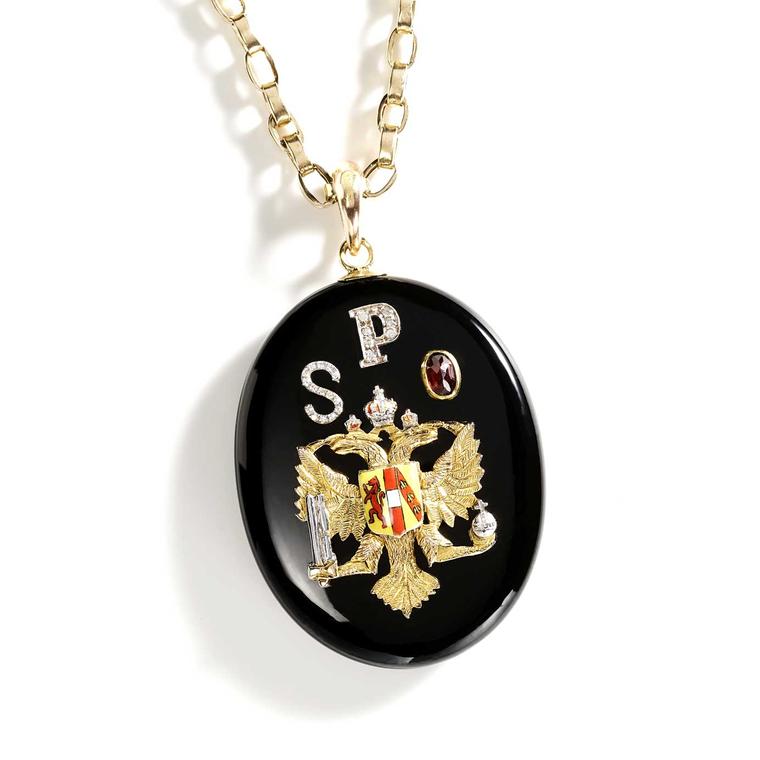 One designer who is keeping up the tradition of using real coins to craft unique medallions is Lebanon-born, LA-based Sylva Yepremain, founder of Sylva & Cie. Her charming, Old World design (below) features ancient sea-worn currency – genuine treasure from Nuestra Señora de Atocha, a Spanish galleon that sank in the Florida Keys in 1622. 
Inspired by a haul of gold, recovered from a sunken pirate ship off of Cape Cod, David Yurman's Shipwreck amulet (below) pares the medallion right back to its simplest form. A replica gold coin, presented on a classic yellow gold box chain, don't let the fact that it falls into the category of men's jewellery put you off. Perfectly blurring the lines between genders, I would happily wear this tactile little treasure every day. 
David Yurman Shipwreck Amulet in 22 carat yellow gold. 

Messika Lucky Move Long Necklace in white gold and diamonds, with three mobile round diamonds in the centre. 

Worn alone or layered, the B BLOSSOM brings a bold contemporary look to a jewellery line formerly known for its delicacy and lightness. 

Maison Coco's Secret Société medallion combines vintage elements with new settings for a new take on the classic medallion. 

Messika Lucky Move Long Necklace in white gold and diamonds, with three mobile round diamonds in the centre.