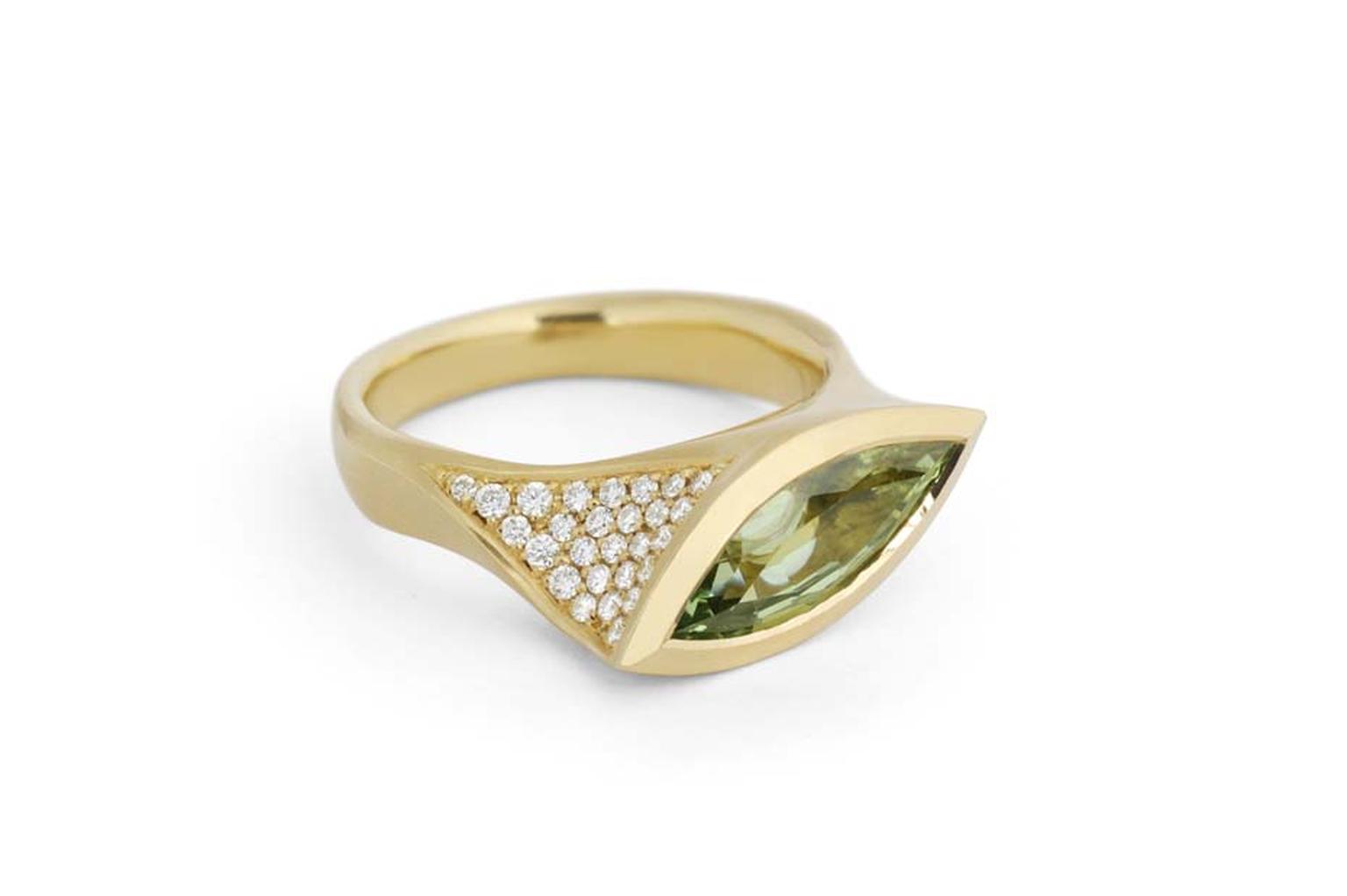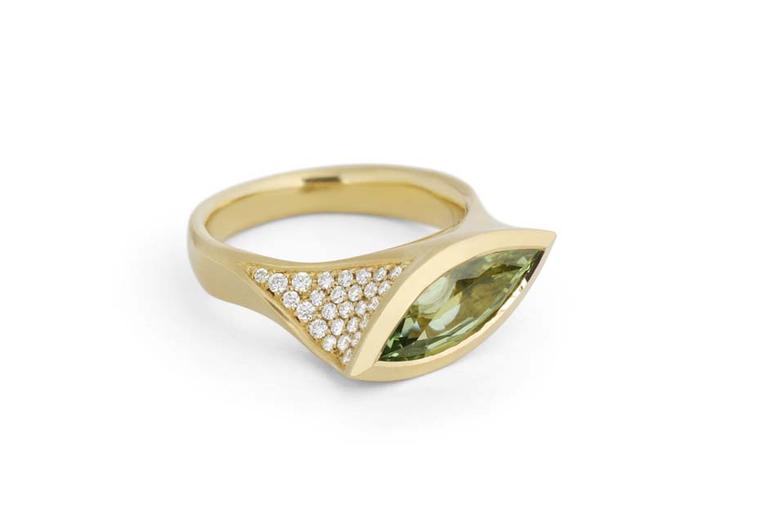 London-based McCaul Goldsmiths will be showcasing their unique hand-carved rings at the prestigious Goldsmiths' Fair this autumn.  It is the seventh year that McCaul has been selected to take part in the jewellery fair, held at the opulent Goldsmiths' Hall in the capital.
Brothers David and Barry McCaul create beautiful bespoke jewels, all of which are designed and made at their atelier in Exmouth Market, Clerkenwell. Their latest designs are the Carve cocktail rings, crafted in gold and set with the most magnificent, one-of-a-kind gemstones in vibrant colours.
Barry McCaul explains that, as classically trained goldsmiths, the brothers' designs aim to explore both line and form, taking the unique properties of the metals as their starting point. Their jewels follow the contours of the wearer's body, with rings gently curling themselves around a finger and earrings that mirror the shape of the jawline. 
Using a combination of traditional and modern goldsmithing techniques, the McCaul brothers create jewels that feel light and airy but are in fact deceptively sturdy. In the London workshop, where they have been based for the past five years, century-old equipment sits alongside cutting-edge technology.
Speaking about the Carve collection, Barry says: "[It] was an exploration of a new technique for us - each piece was hand-carved from wax but has a similar vocabulary: asymmetry, fluid lines and blurred lines between the ring and the setting."
He adds that the new ring designs have an organic feel, emphasised by juxtaposing large symmetric gemstones with sweeping, fluid lines of gold. "They are not everyday rings but rather unapologetically extravagant luxurious treasures."
McCaul Goldsmiths jewellery will be on display during the second week of the Goldsmiths' Fair, from 30 September - 5 October. 
McCaul Goldsmiths Carve ring with an indicolite juxtaposed with a gold diamond-set frame.

McCaul Goldsmiths Carve collection ring with a Lightning Ridge opal set in gold.

McCaul Goldsmiths Carve collection rubellite ring.

McCaul Goldsmiths Carve collection aquamarine ring in gold.

McCaul Goldsmiths Carve collection ring with a marquise-cut aquamarine set in gold.

McCaul Goldsmiths Carve collection ring with a mint green garnet surrounded by diamonds.