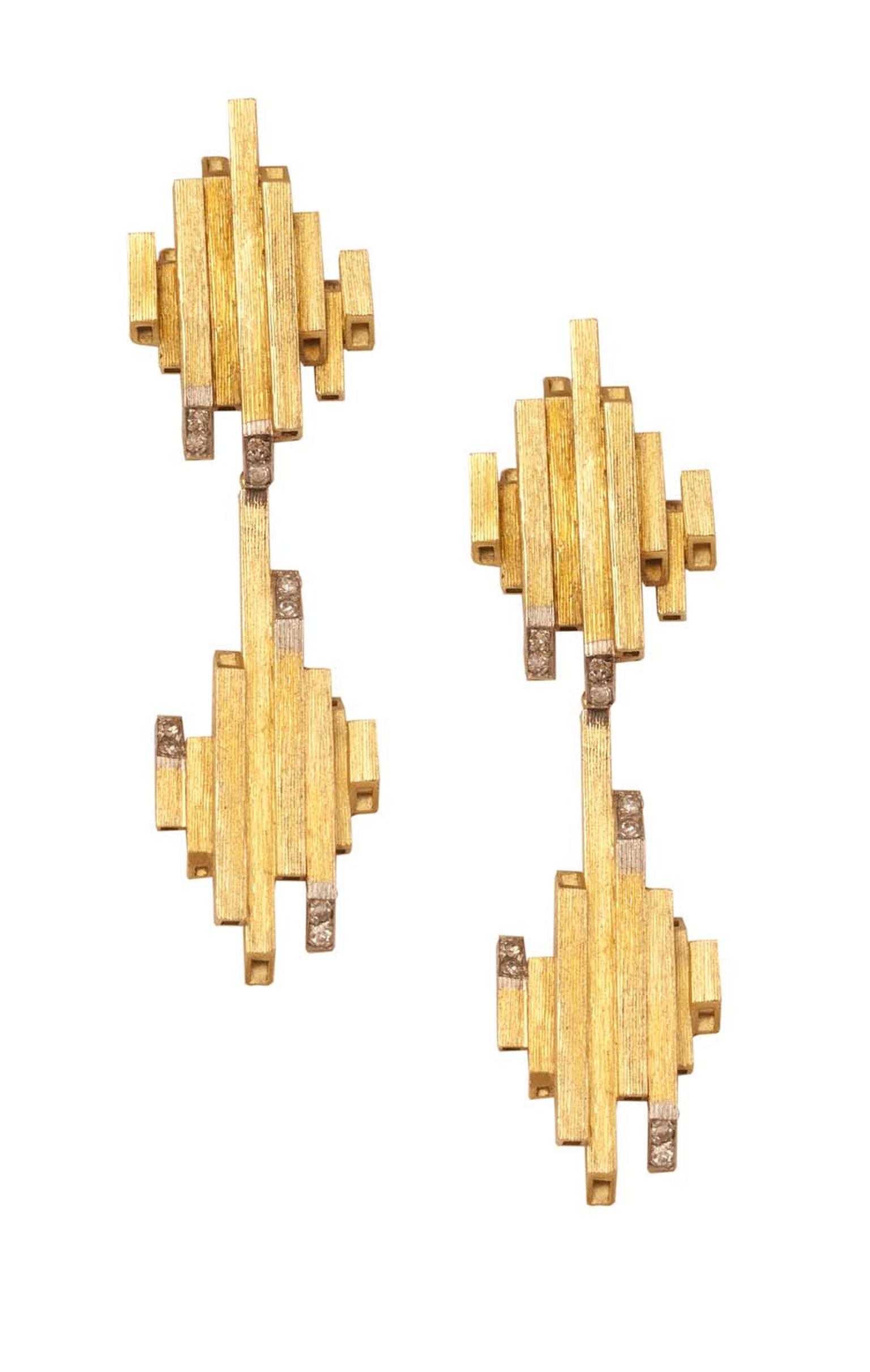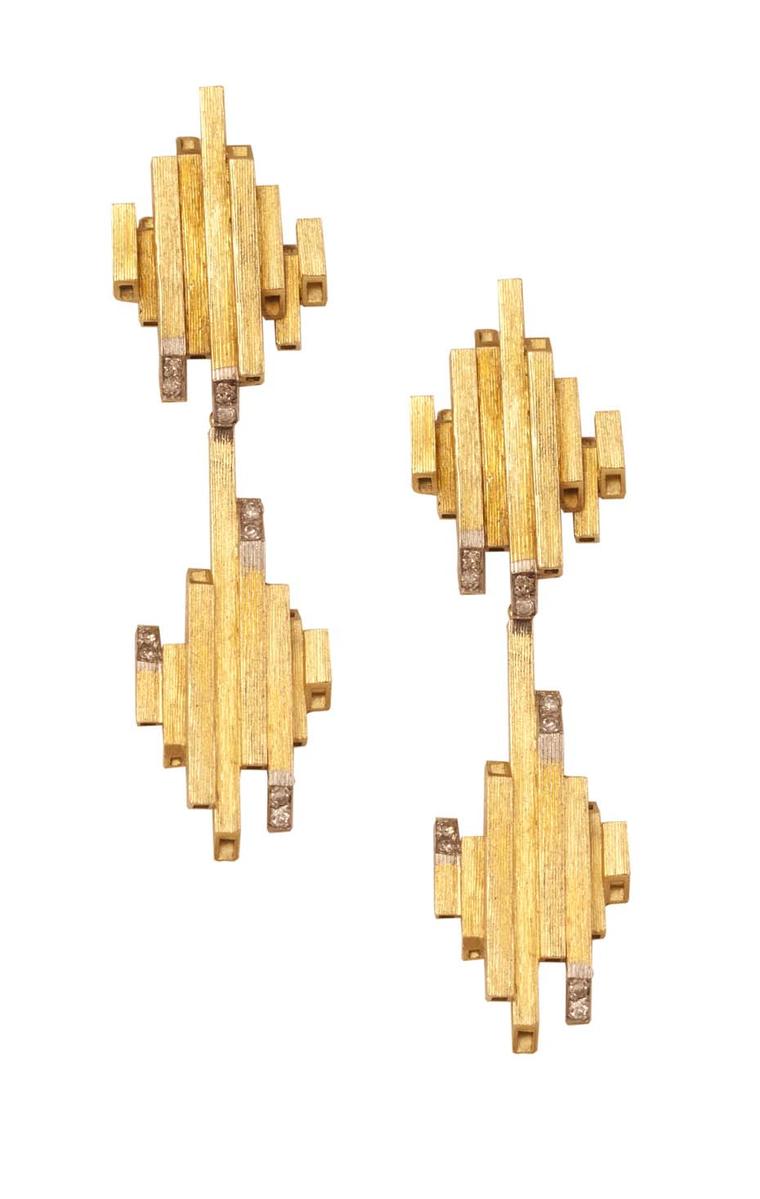 By Åse Anderson in London
A new showcase curated by Joanna Hardy aims to recapture the sprit of an iconic 1960s exhibition credited with changing the course of modern jewellery design.
The International Exhibition of Modern Jewellery 1890-1961 took place in 1961 and is today considered the most important jewellery exhibition of the 20th century. Curated by Goldsmiths' Hall art director Graham Hughes, under the guidance of the V&A, the exhibition reignited what was rapidly becoming a dying industry. It fired up the imaginations of craftsmen, both in the UK and Europe, to kick-start a new era of jewellery making and design.
Now, the Masters of Modern Jewellery 2014 exhibition is recreating that same ethos by offering an opportunity to explore jewellery designs from the Art Deco period to the present day and engage with contemporary jewellers. 
Taking place at the Beetles+Huxley gallery in London, jewellery expert and Antiques Roadshow regular Joanna Hardy has selected an impressive selection of jewels by both established and less well-known names.
The exhibition starts its journey in the 1930s where a sculptural Art Deco bracelet by French jewellery designer René Boivin sets the scene. Continuing into the glamorous 1950s, sparkling diamonds dominate in jewels such as a French Bombe cocktail ring set with 85 diamonds. 
The 1960s exhibit features a number of jewellers who took part in the original 1961 Goldsmiths' Hall showcase, including John Donald and Louis Osman as well as others whose work was inspired by the exhibition, such as Charles de Temple and Andrew Grima. The design influences from this historic event also reverberated through Europe, inspiring jewellers in countries such as Sweden, Italy, France, Austria and Germany to create bold, asymmetric designs unconstrained by tradition.
The 1970s recession brought economic restraint and led to jewellers exploring less expensive design materials such as wood, coral and turquoise. To save money, enamelling was often used instead of precious gems to add colour to jewellery. Works by contemporary jewellers who use some of these techniques such as Catherine Swan, Ingo Henn and Jacqueline Mina will be on display at Beetles+Huxley.
Old and new come together in jewels that incorporate ancient artefacts such as the pieces by Parisian Marc Auclert who makes his London debut at the exhibition. Emerging talent is also represented in the exhibition through Noor Fares and Monique Daniels; recent graduates from Central St Martins and the Goldsmiths' Centre respectively. 
The ultimate aim of the exhibition is to celebrate the jewellers' creativity and individuality in order to ensure the longevity of the goldsmithing industry.
Running from the 13 October-13 December, a breakfast talk by Joanna Hardy and some of the participating jewellers will take place on 6 November as well as a special evening lecture by Joanna on 12 November.
American Art Deco platinum and diamond bracelet circa 1935.

René Boivin Art Deco white gold and platinum ring circa 1935 in an odeonesque style with pavé-set diamonds.

Asprey's gold and diamond brooch circa 1966.

Elizabeth Defner necklace featuring two gold chased ginko biloba leaves set with round mixed-cut emeralds, supporting a honey coloured moonstone and a round mixed-cut ruby.

Tom Rucker Geosphere Gemini ear pendants featuring white gold drops with a lattice work design and diamond-set cusps, suspended from a mabe pearl.

Boucheron circa 1945 yellow gold and platinum stylised crossover ring set with mixed-cut rubies and single-cut diamonds.

A white gold and black rhodium-plated Beetle brooch set with round black diamonds and tsavorites.

Jacqueline Mina, OBE yellow gold ring with a navette-shaped motif featuring a platinum and yellow gold tessarae design.

Andrew Grima detachable ear pendants featuring brilliant-cut diamonds.