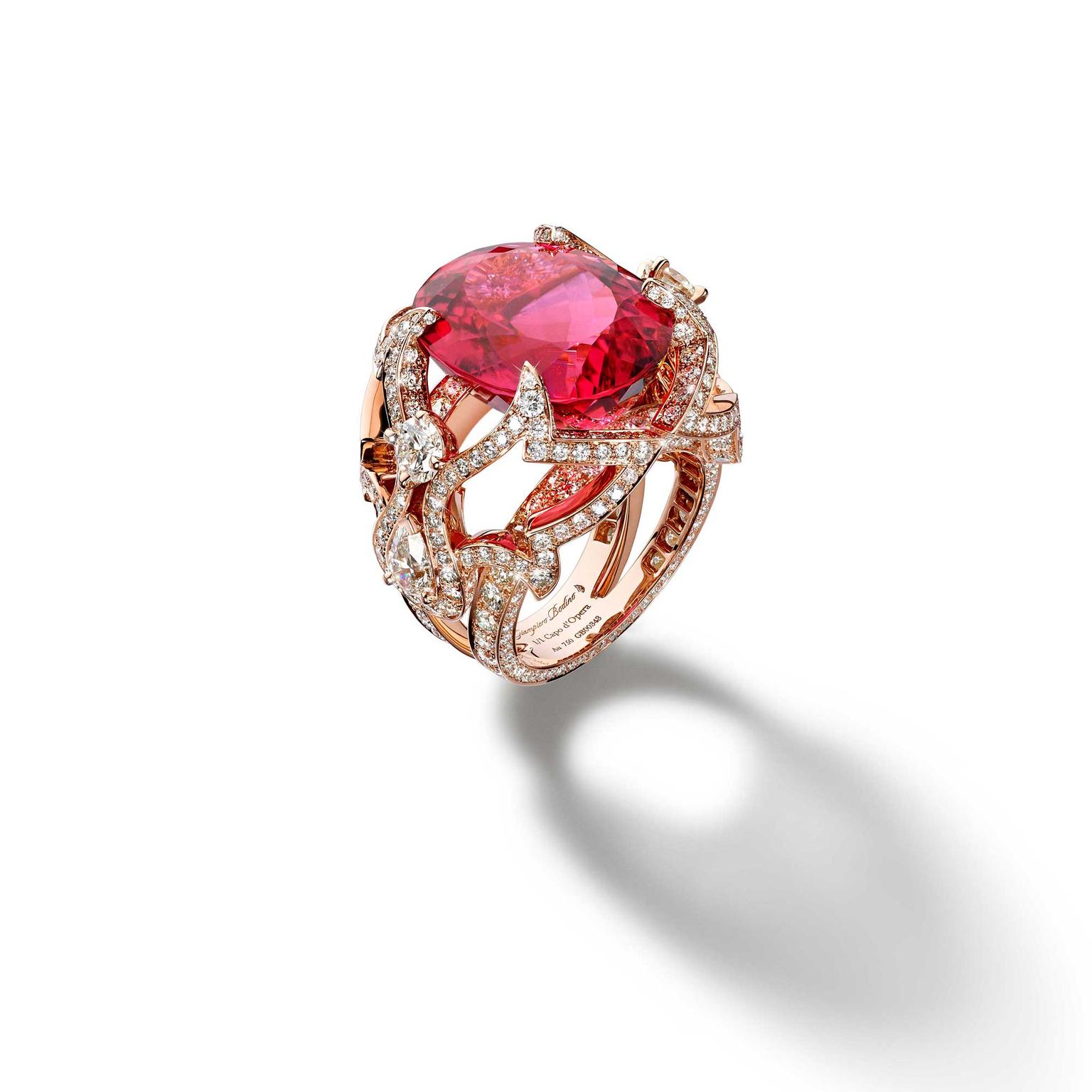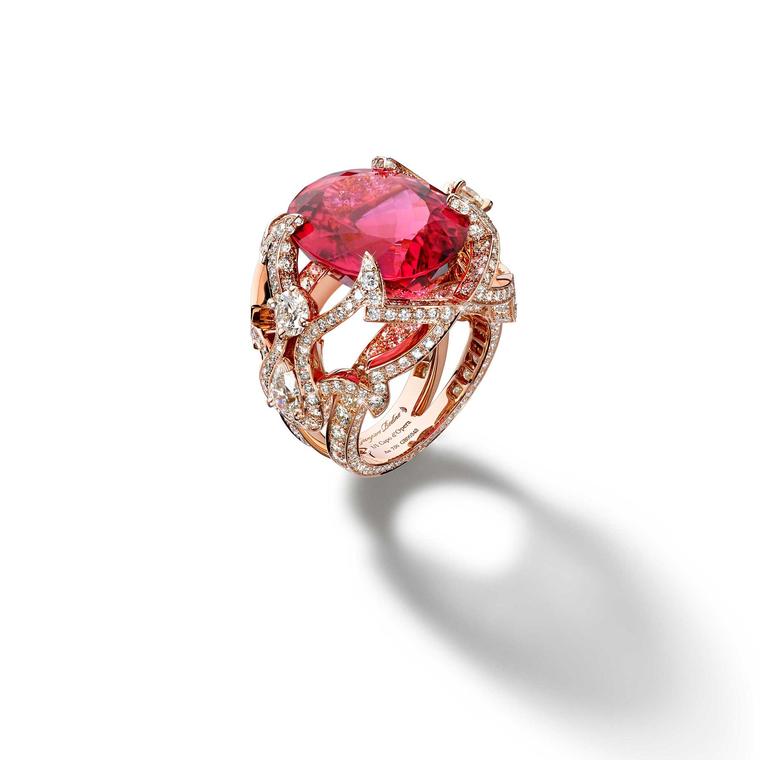 By Maria Doulton
Maison Giampiero Bodino may be the newest name in the world of high-worth jewels, but its style embraces the best from times past. At the heart of its raison d'être is the ability to create bespoke jewels, one by one, the old-fashioned way. Unlike other luxury houses, Giampiero Bodino offers a truly tailored approach to bespoke jewellery, far from the rush and bustle of mainstream life. Taking its time, the house is able to deliver your very own Ad Personam jewel, or masterpiece, that is so very you.
To start the process, Giampiero Bodino himself will meet with you in his gracious Villa Mozart in Milan. Sitting in comfortable sofas overlooking a sun-dappled lawn, Bodino will open up his sketchbook and, over time, capture the essence of your personality, your desires and individuality. Through sketches, renderings and wax models, the ideas will crystallise into a high jewellery ring, necklace or whatever your heart desires.
View more one-of-a-kind Giampiero Bodino jewellery here
"I like listening to people. People express themselves through how they move, how they dress - these are subliminal messages and I collect them together to get an idea of who they are and what they want," explains Bodino of the process.
This approach may not be new, but few are able to offer such a bespoke service at this level of quality. It is rare to have an accomplished artist, experienced jeweller and masterful draughtsman like Bodino dedicating his mind and talents to you alone. As an artist, he pours both his emotional and technical skills into creating what he calls "a soul portrait".
Read our interview with Giampiero Bodino here
Emotion is at the heart of every piece of Giampiero Bodino jewellery. For him, jewels are "something that must give you emotional joy". And expect lots of colour as Bodino is fascinated by stones and their ability to convey profound messages. "Jewels are the triumph of colour," he explains ecstatically. An air of classical elegance runs through Bodino's creations but, in his hands, there is a transformation so subtle yet so vivid that it cuts through the centuries and speaks straight to the heart.
The Ad Personam process is a long one - a deep understanding and a desire to bring joy to the wearer that can only be achieved when a dialogue between the artist and the subject begins. Into this process Giampiero Bodino is able to lavish time, which is, after all, the ultimate luxury, to create bespoke high jewellery pieces that are both exquisite and full of emotion.
Giampiero Bodino's bespoke creations come to life through sketches, renderings and wax models. Drawing: Giampiero Bodino

Jewellery designer Giampiero Bodino, who can create your very own Ad Personam jewel that is so very you.

Giampiero Bodino Chimera cuff in pink gold, set with pink and yellow sapphires, rubies, mandarin garnets and diamonds. Image: Laziz Hamani

Giampiero Bodino Chimera ring in white and pink gold, set with an oval-shaped diamond. Image: Laziz Hamani

Giampiero Bodino Primavera ring in white and yellow gold, set with a yellow diamond, three rose-cut, pear-shaped diamonds, white and yellow diamonds and blue sapphires. Image: Laziz Hamani

Giampiero Bodino Tesori del Mare ring in white gold, set with an emerald cabochon and diamonds. Image: Laziz Hamani

Giampiero Bodino Tesori del Mare ring in pink gold, set with a central rubellite and diamonds. Image: Laziz Hamani