The trailblazing Italian visionary Pino Rabolini  set out to change the way women wore jewellery. While Pierre Cardin was giving women mini skirts and Arethra Franklin was demanding 'Respect', Rabolini who in 1967 founded Pomellato in Milan, was creating jewels that were unlike anything his grandmother had worn. Easy to wear, empowering and powerfully simple, these jewels made a statement about female independence in this heady new world where women were burning their bras and wearing flowers in their hair.
Rabolini's influence is still felt at Pomellato and very much evident in the new La Gioia high jewellery collection launched this summer. Breaking conventions about what high jewellery should look like and how it is worn, this second edition of La Gioia puts women in the driving seat. Unfussy, bold and a breeze to slip on, La Gioia makes high jewellery so very enjoyable.
The collection is divided in two chapters. The first is the most audacious as it dares to do something that no high jewellery collection has done before. Rather than create new jewels from scratch, Pomellato's open-minded designers took vintage pieces from the company safes and integrated them into new jewels. This has to be the ultimate up-cycling and a truly sustainable approach to luxury. Opulent 1970's crucifixes, outsized 1980's earrings and exotic cameo carvings all find new life in re-assembled jewels. Most of the jewels can be worn in more than one way with features that make them easily transformable giving maximum wear opportunities.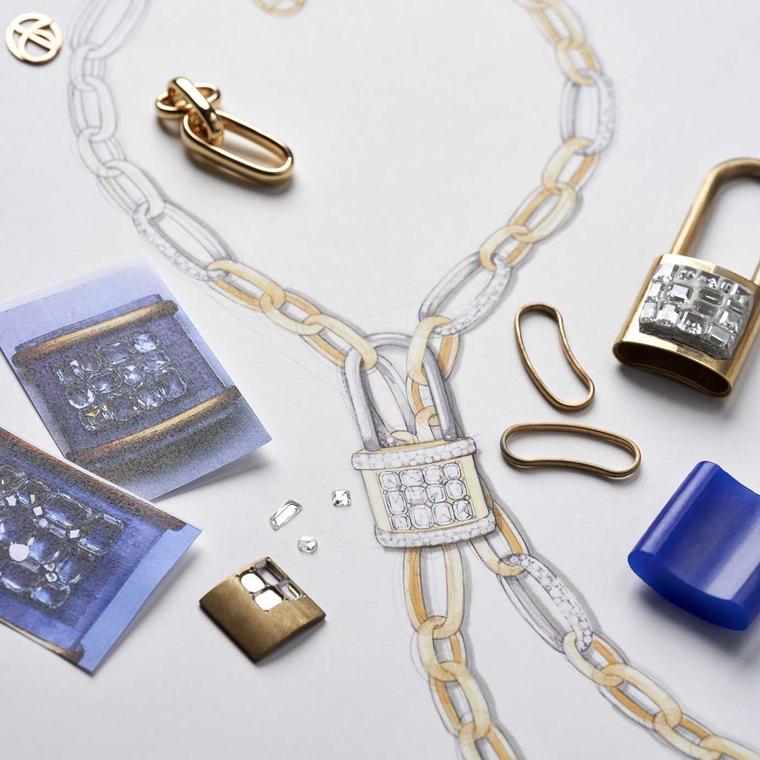 "The idea of this new LA GIOIA Collection came about during a conversation with American artist Sheva Fruitman," said Vincenzo Castaldo, Creative Director at Pomellato. "We were thinking about sustainable development in the luxury industry, and she suggested using vintage jewellery in our new collections. We thought it was a very interesting idea, and that marked the beginning of this chapter in Pomellato's history, consisting of selecting pieces from older collections. I used elements from our past as fragments of our memory, then anchored them in the present."
The second chapter recycles in an abstract way as it uses Pomellato's iconic chains to dream up hugely valuable jewels all based around the link.  The combination of large, colourful stones with the house's iconic gold chains create stunning neo-Renaissance style necklaces. The jumbo cabochons of deep rich gemstones such as rubellite and tanzanite paired with outsize chains make for high jewellery with attitude. 
Like all Pomellato's jewels, they are handmade in the firm's Milan workshops and  entirely crafted from responsible gold and diamonds sourced from Responsible Jewellery Council certified sources. 
A fully-working padlock finds new life in this unisex, multifunctional jewel with an attitude that symbolises modern love. LA GIOIA di Pomellato 2021

Chains are at the very heart of the Pomellato style and over the past five decades this Milanese jeweller has elevated the humble link to a key feature in the Catene high jewellery collection. LA GIOIA di Pomellato 2021