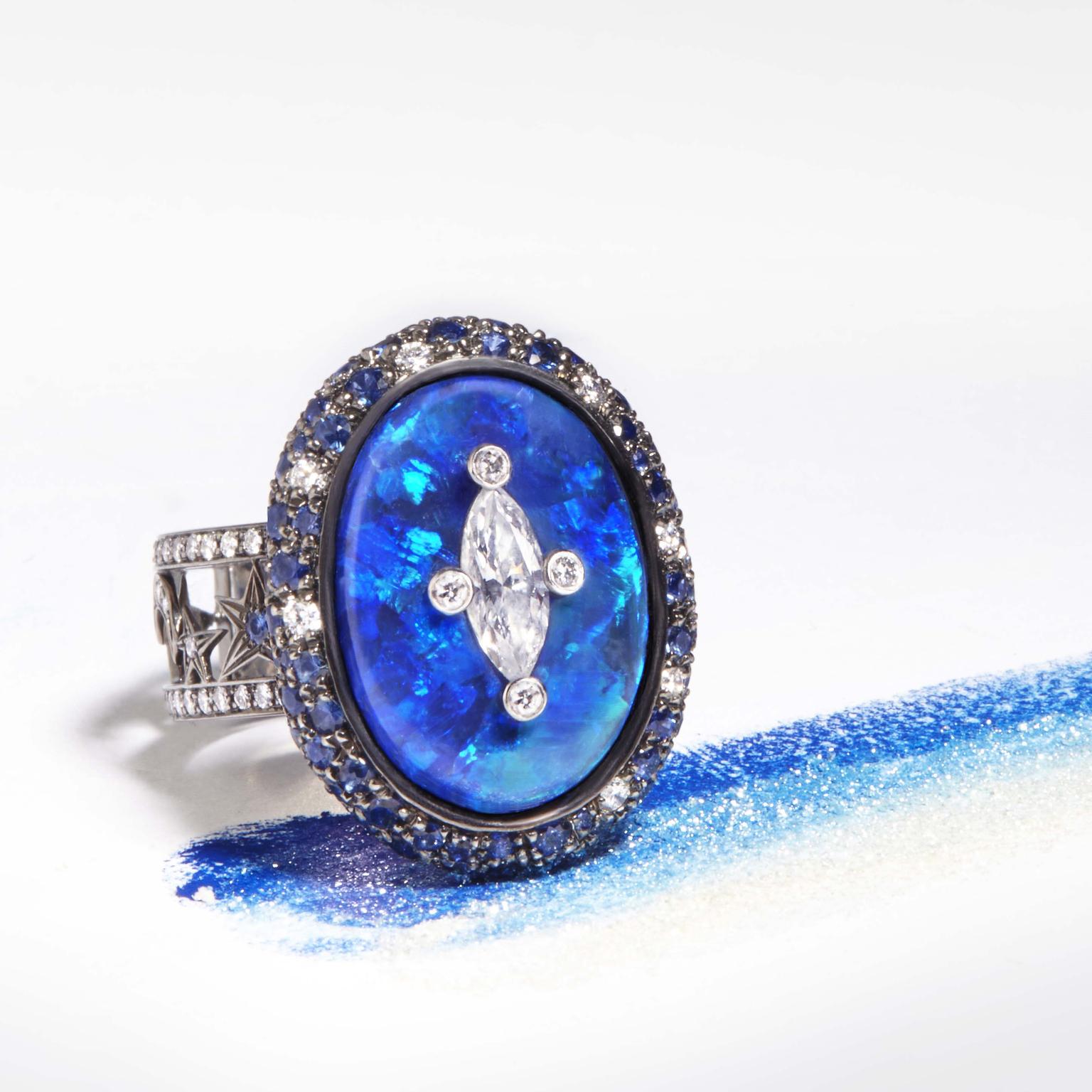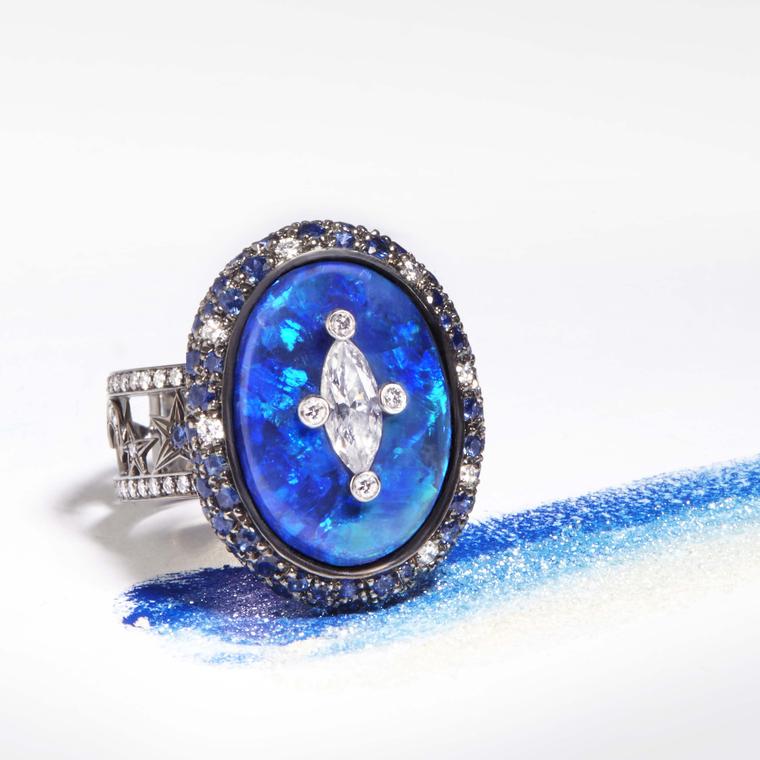 By Åse Anderson
Looking at Katherine Jetter's breathtaking opal jewellery, she is most definitely fulfilling her mission as a jeweller: to bring the world's most beautiful opals to the attention of a global audience. "As an Australian, I have made it my life's work to present opals in their best possible light to the international world of jewellery," she says.
Australia produces around 96 per cent of the world's opals and, with such an abundance of Australian opals at her fingertips, Katherine is spoilt for choice when it comes to her favourite gemstone. Boulder opals, black Lightning Ridge opals and fire opals jostle for space in a jewellery collection that is simply bursting with colour.
Read more about the Australian opal capital of the world
Katherine's passion for jewellery was ignited at the age of 18 when her parents offered to buy her an opal as a birthday gift, but she was disappointed by the lack of contemporary opal jewellery available. She says: "My father and I went around a number of jewellery stores in Port Douglas, Australia, but we couldn't find anything I liked. All the designs were so old fashioned. The last store we visited had a box of loose opals on the counter, and I asked the jeweller whether I could design something and have him make it for me. That was the moment where I really had the vision to make a business out of it."
Read about Mexican Fire Opals
While Katherine went on to gain a degree in clinical psychology from University College London and pursued a career in finance, she didn't lose her passion for design. After studying at the Gemological Institute of America, she worked for various high jewellery brands, including De Beers, before launching her eponymous brand in New York City. Now living in Santa Fe, New Mexico, Katherine's designs are influenced by both her cosmopolitan background and her enduring love for her homeland.
The recent revival of opal jewellery has brought this multi-coloured gemstone, beloved by Queen Victoria and popular during the Art Nouveau and Art Deco movements, back into the limelight. As the ambassador of Australian opals in the US, Katherine is dedicated to restoring the opal's standing in the world of fine jewellery. She says: "Once you fall in love with the magic of opals, you can never get them out of your system - you always want more. Each stone is so unique, it never gets boring."
View our gallery of new opal jewellery
Boring is definitely not a word that you can apply to Katherine Jetter's opal jewellery. From a necklace with a shimmering blue 40.10ct Boulder opal to the Han Dynasty Boulder opal ring, her unique fine jewellery collection is an ode to this multi-faceted gem.
Read more on these captivating chameleons
Katherine Jetter Azur opal pendant, set with a 40.10ct fancy Boulder opal in yellow gold with diamonds, suspended from a moonstone chain.

Katherine Jetter Birdcage opal pendant, with a 369.55ct Boulder opal nestled in a yellow gold birdcage setting.

Katherine Jetter blue opal drop earrings with diamonds.

Katherine Jetter Australian opal earrings in yellow gold.

Katherine Jetter opal necklace, set with 59.58ct of mixed Australian opals in yellow gold.

Katherine Jetter Han Dynasty opal ring in bronze and yellow gold, set with a unique Boulder opal.

Katherine Jetter Scarlett opal ring set with a central Boulder opal.

Katherine Jetter one-of-a-kind Astro opal ring with sapphires and diamonds.