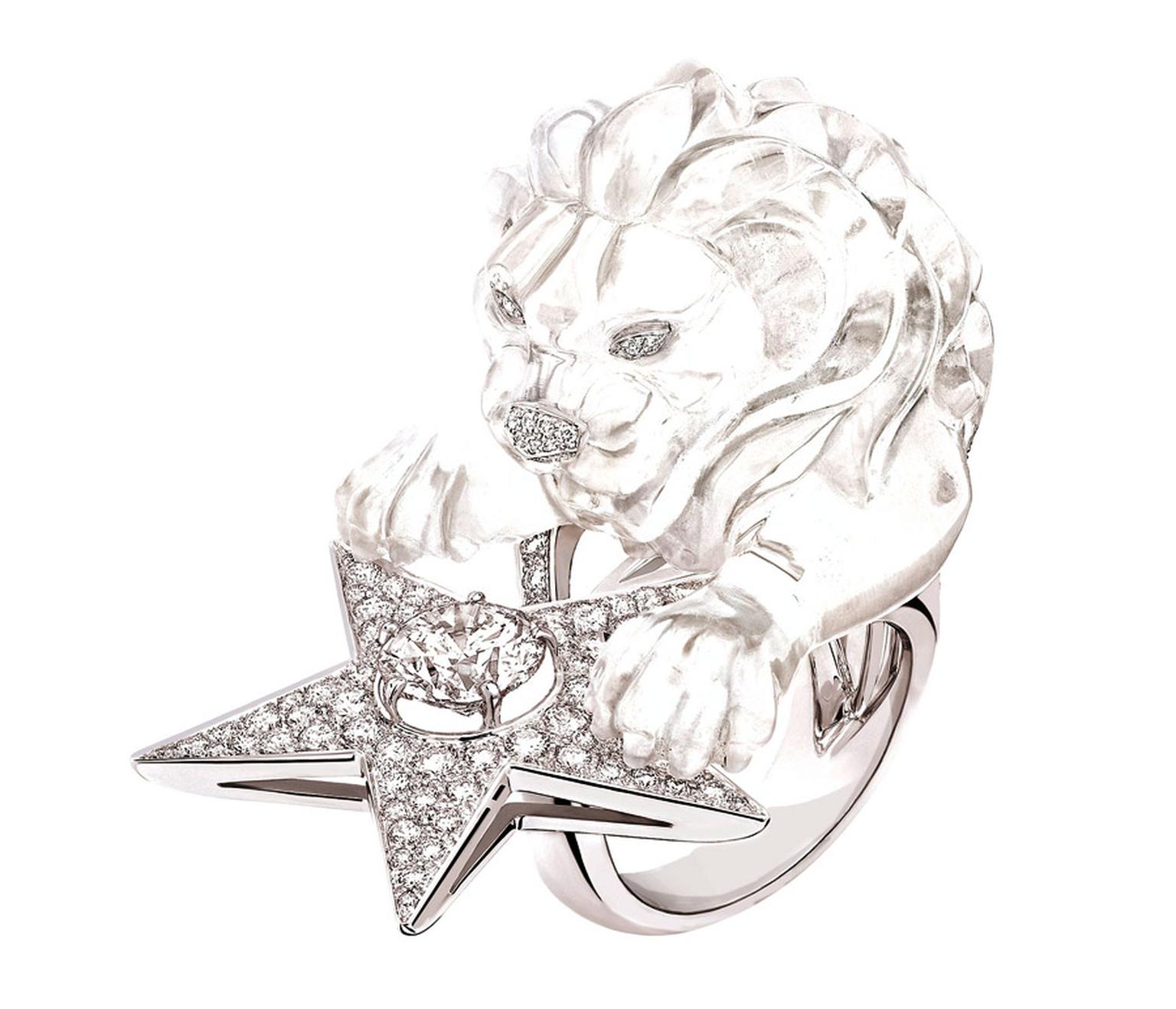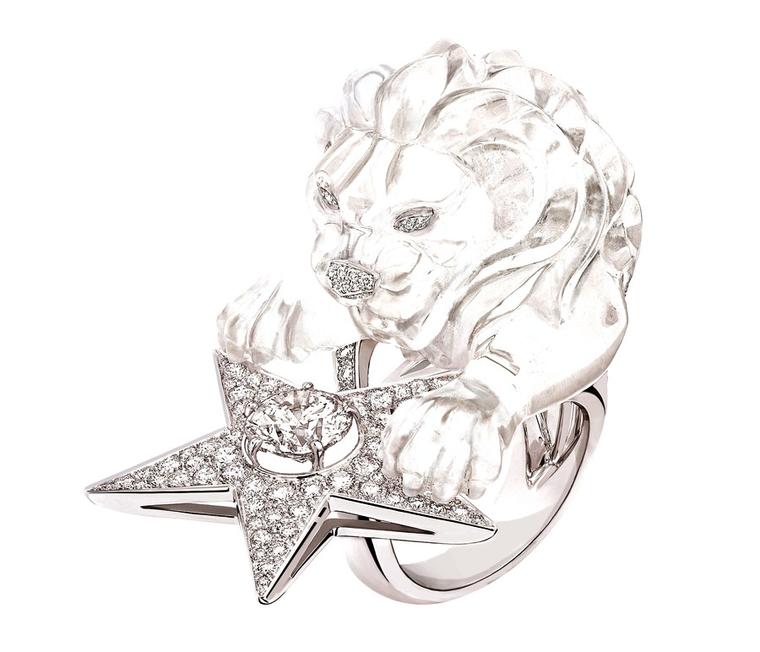 Paris Couture week saw the biggest names in fashion and jewellery descend on the romantic capital of the world to get a look at what has been the largest jewellery preview for the Biennale des Antiquaires yet. Whether or not the pieces we feasted our eyes on were to be shown this September at the Grand Palais, it became clear almost immediately that jewellery lovers were in for a treat. With Chanel, Cartier, Boucheron, De Beers, Dior, Chaumet, Louis Vuitton, Van Cleef & Arpels, Harry Winston and more showing pieces straight from the atelier, here are just a handful of the wonders that made an appearance.
From Louis Vuitton to Boucheron, one of the recurring motifs of this year's preview was jewellery that could be broken down into smaller pieces to be worn either separately or as a set. Boucheron unveiled their Perle au Trésor diamond, pearl, and opal and mother-of-pearl 'object', which opened to reveal a pearl necklace, two brooches and a bracelet. Boucheron's pieces saw a wide variety of styles and colours, be it their rough and faceted diamond necklace from the Lierre de Paris collection, or the classic serpent now in opalescent form as a diamond, opal and rock crystal necklace.
De Beers showed an exciting collection that although not appearing at the Biennale des Antiquaires was certainly worth the trip, proving to be one of the highlights of the entire week. Again, it saw a piece that could be transformed into two with an ornate necklace able to break down into an exquisite brooch and simpler necklace. Part of their Imaginary Nature collection, the idea is to capture movement and light with bold curves and scintillating diamond settings, as De Beers themselves say of the collection, "Take flight for a journey of light with Imaginary Nature".
Now it's back to Place Vendôme to wander through the tiara decorated walls of Chaumet and their number 12 salon; for the XXVIth Biennale des Antiquaires they have gone back to the spirit that founded the salon in 1780 with the aigrette that can be worn as a classic Chaumet tiara whilst sporting a formidable array of feathers, or either as a brooch or necklace. As with other pieces in the 12 Vendôme collection, it has been inspired by none other than Empress Joséphine herself, the first muse the House of Chaumet ever had. Chanel also reached back into their past, taking their cue from a 1932 Chanel collection that looked upwards for celestial inspiration, resulting in a fabulously focused collection featuring comets and stars, and of course a Lion, for Coco herself was a Leo. Piaget on the other hand have taken a different approach to their Biennale ambitions, looking to make jewellery that plays with the idea of seduction, going on to create their largest ever high jewellery collection.
Finally though, and perhaps most breathtakingly, were the jewellery pieces presented by Dior as their Dear Dior collection. Designed by Victoire de Castellane, these colourful joys are intended as a letter to Monsieur Dior himself, one steeped in admiration that seeks to create a jewellery collection with the ambitions of old and the unique eye of Castellane herself. We saw a vibrant mix of colours and stones, the cuts, carats and settings all chosen carefully to bring each creation to fiery life. Victoire de Castellane aimed to make a collection that would embrace and be embraced by women, "I make jewels that are their friends; that protect them. Women can hand them down to their daughters which makes them eternal."
What's so exhilarating about seeing jewellery like this is knowing that this is only a taste of what is to come in September, when we'll get to see even more astonishing sights at the XXVIth Biennale des Antiquaires, which runs from 14th to 23rd September.
Comète Chanel, a re-edition of Gabrielle Chanel's original design from 'Bijoux et Diamants' diamond jewel collection in 1932 with a 4 carat central diamond.

Cartier Urban Necklace - White gold, one briolette-cut diamond, rock crystal, brilliants. PHOTO Vincent Wulveryck © Cartier 2012

Cartier Urban Bracelet in white gold, with onyx and brilliant diamonds. PHOTO: Vincent Wulveryck © Cartier 2012.

Chaumet Biennale collier

Chaumet Biennale diademe aigrette.

The final crowning triumph of the Escale á Paris collection is the Vendôme collar necklace in white and yellow diamonds with a central diamond cut in Louis Vuitton's very own flower shape.

Boucheron Perle au Tresor 'object' design with all pieces together.

Boucheron Perle au Tresor 'object' design as it unfurls the pieces contained within.

Boucheron Bouquet d'Ailes necklace set with emeralds, coloured sapphires, fine stones and diamonds.

Boucheron Lierre de Paris rough and faceted diamond necklace.

From the new collection inspired by the 1932 exhibition, Chanel 'Etoile Filante' head jewel in 18ct white gold, set with a 1.0ct brilliant-cut diamond, 164 brilliant-cut diamonds totalling 11.7ct, 54 baguette-cut diamonds totalling 3.2ct, 22 princess-cut diamonds totalling 0.9ct and 40 fancy-cut diamonds with a total weight of 0.9ct.

Chanel 'Plume enchante´e' earrings in white gold, with 243 brilliant-cut diamonds totalling 4.8ct, four pear-cut diamonds, 142 round-cut pink sapphires totalling 11.8ct and 16 pear-cut pink sapphires totalling 10.6ct.