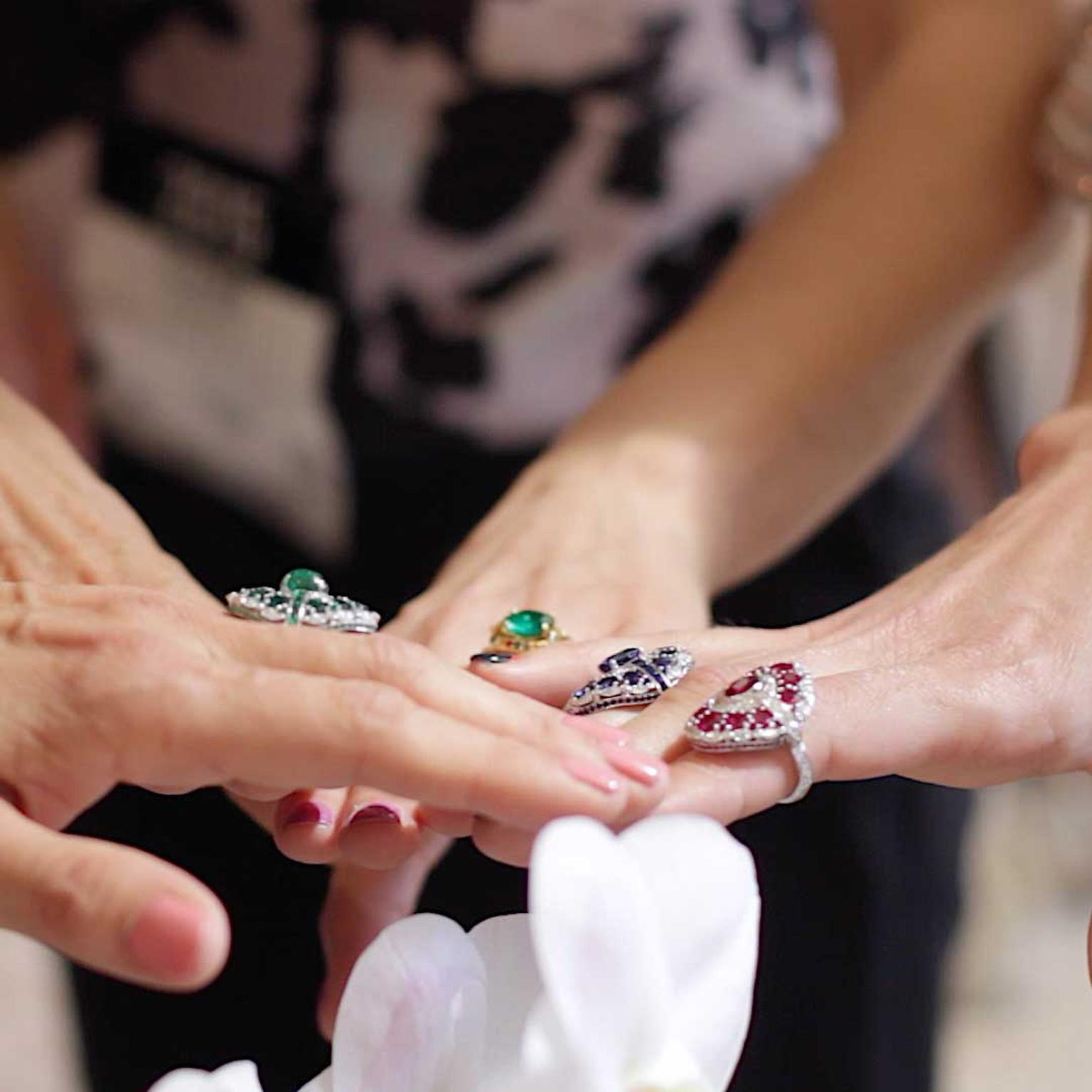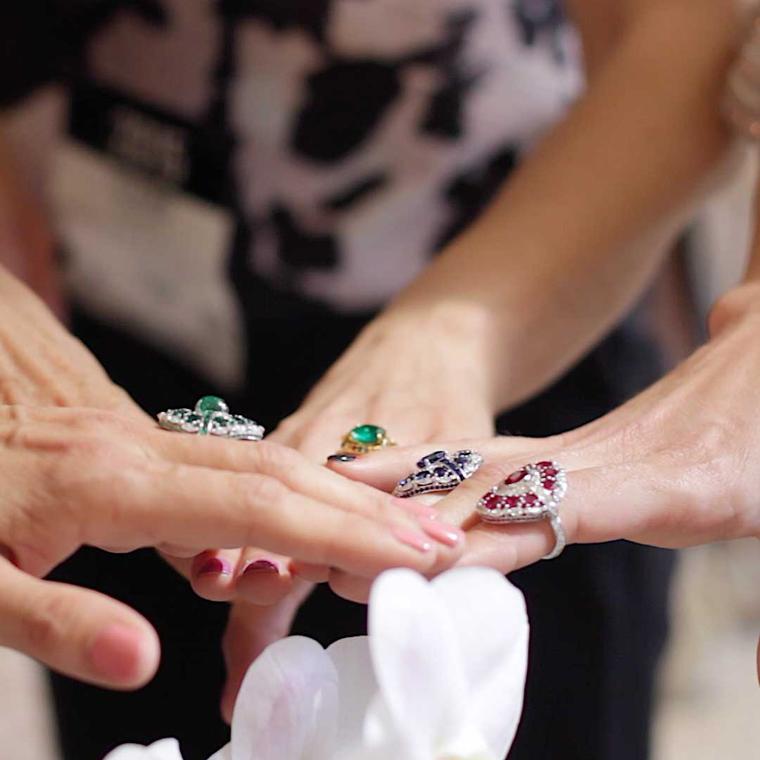 By Maria Doulton 
A large cocktail ring with a candy-bright stone at the centre is one of the most tempting of jewels, which is why it is among the best selling of gems and so popular with our readers. So with my eyes wide open to exciting new ways to use colour, I have compiled my selection of three coloured gemstone rings that I hope will have you dreaming of adding to your jewellery box. 
I have ventured beyond the traditional "big three" gemstones - ruby, emerald and sapphire - as there are so many wonderful precious stones out there offering gorgeous alternatives. And to give you an idea of the colour palette this opens up, just think that there are 33 different types of yellow gemstone alone, never mind the greens, pinks and purples drawing me like a moth to a flame. 
A new take on the cocktail ring from Fabergé jewellery manages to make jadeite appear to ooze out from its diamond-dusted setting. Since Peter Carl Fabergé began creating exciting jewels in his workshop in St Petersburg in the mid 19th century, the style of this house has been to amaze, with combinations of materials and colours ranging from the most delicate and subtle, to downright jaw-droppingly daring. In the Fabergé Katya chrysoprase rings we see this same spirit of wonder, as hard, cold jade appears to have been transformed into a soft, dripping syrup. 
View more colourful jewellery from Fabergé
British brand Rodney Rayner jewellery is popular in the US thanks to its exciting use of colour and bright combinations, which get the wearer noticed. This mix of deep and layered green central stones circled with a frill of blue is just edgy enough to make a classic colour combination so very fresh. 
See more Rodney Rayner jewellery
Jewellery Theatre's baroque tanzanite ring is a unique piece of design that enhances the deep violet-blue depths of this remarkable 54.20ct baroque tanzanite, which has been polished but not faceted so that it retains its natural shape. The organic, meandering contours of this formidable stone are circled by a halo of red, blue and purple.
These are coloured gemstone rings that are certain to get you noticed, which is precisely what cocktail rings are all about.
Read about the top five coloured gemstones
The rose gold Treasure Island ring from Rodney Rayner jewellery features a central emerald triplet surrounded by champagne diamonds and shades of blue topaz.

Jewellery Theatre's Elements Ocean ring features a central baroque tanzanite surrounded by a triple halo of blue diamonds, purple diamonds and sapphires.

Maria Doulton and the team from The Jewellery Editor have created more trusted and well-researched content on jewellery than any other publication worldwide. 

The Jewellery Editor team tries on a selection of coloured gemstone rings.