A New Act of Rebellion, as its name suggests, packs a potent punch.  Hannah Martin crash land us in a post-apocalyptic world where tribes of pleasure-seeking rebels display jewels apparently salvaged from junk heaps. This is Mad Max does jewellery. Outsized safety pins, gigantic bolts and chunky chain links become fascinating, outsized jewels cast in gold or carved from the blackest of reclaimed ebony or vibrant green malachite.
Followers of Hannah's work will know that she has never followed the rulebook. One of her earliest collections named Albion Trinketry was in collaboration with the notorious bad boy Peter Doherty from the band Babyshambles. Gender fluid and full of erotic tension, Hannah's jewels are a taut balance of minimalism and opulence with an East London attitude.  
A New Act of Rebellion is presented with a manifesto, not the traditional press release. 'This collection is a call to arms,' extols the document, '…this is a fight against mediocrity, a rage against the mundane.' And rage it does.
With each of Hannah's collections, there is always a story to tell. From her Shoreditch showroom Hannah talks me through the fantasy world from which these jewels have emerged. 'I feel that everything has been diluted,' says Hannah. 'It's why Trump is in power and the Kardashians exist. It is this dumbing down and blandness that makes me fearful.'
Seeking moments of pure feeling is Hannah's antidote and the collection embodies that quest. In her mind, an army of warriors have banded together to scour the landscape for beauty and purity in its most raw form. 'To seek purity is in fact an act of rebellion as it becomes harder and harder to find.'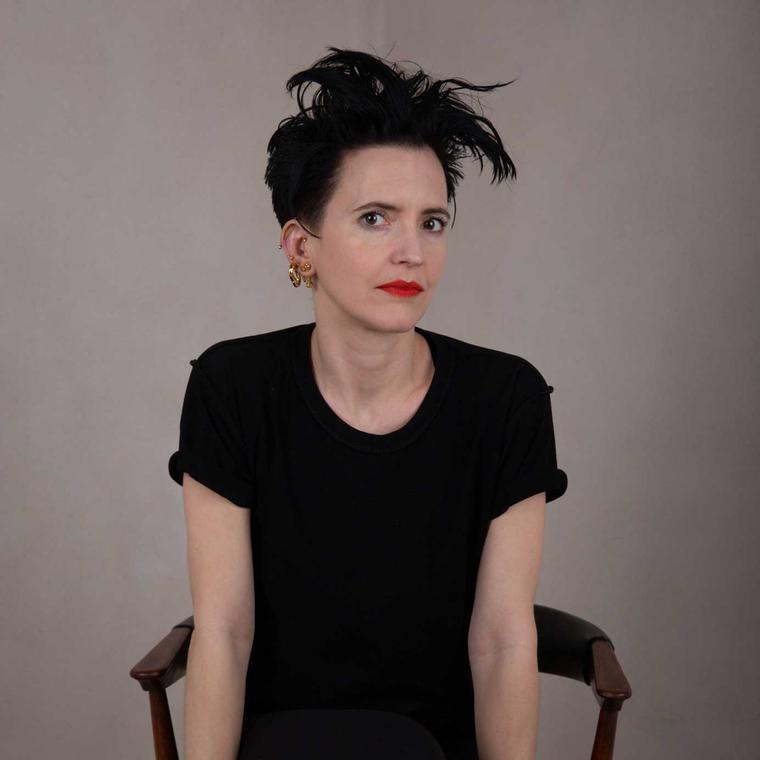 With the dedication of a method actor, Hannah bought dozens of bolts to work out how to attach them to the body.  'If I was in a dystopian world I would wrap a bolt on with wire, so that is what we are did,' explains Hannah. A fascinating metamorphosis takes place in front of our very eyes as Hannah elegantly transforms industrial elements into beautifully crafted, highly original jewels. Who thought a bolt could ever be so desirable?
The star of the collection is a bracelet featuring a bolt carved out of malachite that engulfs the wrist with its imposing proportions (above). Just like a real bolt, there are gold nuts at either end, one of which unscrews with a pleasingly realistic motion. The bolt is attached to the wrist with a gold wire arranged just as if it had been hastily tied on. An all gold version forms a ring and a smaller incarnation is a single earring using the same screwing mechanism as the back of the earring. Equally as dramatic is the gold chain link bracelet (below) that sprawls over the wrist as if haphazardly twisted around the wrist. The four link version weighs a hefty 265 grammes.
'This is my first new collection in three years so I really wanted to make my mark,' explains Hannah who for the past few years has been collaborating with other jewellery brands. 'I am looking back at my roots that are punk and rock and roll that started when I was a student at Central Saint Martins. I did safety pins then and I was never happy with them so this time I was determined to nail it. The other rebellious act is that I have made the choice to use no stones, just malachite and ebony. There are no sparkly things, no pavé, it's all about the scale of the gold. I am probably mental to make things on this enormous scale but I want the jewels to make you feel excited or give you a sense of strength.'
Sculptural and elegant in its simplicity, hard wear chic reaches new heights in Hannah's fantasy rebellion.
The London-based jeweller Hannah Martin studied jewellery design at Central Saint Martins and is known for her edgy and provocative designs. Her designs are clean and minimal and often unisex.