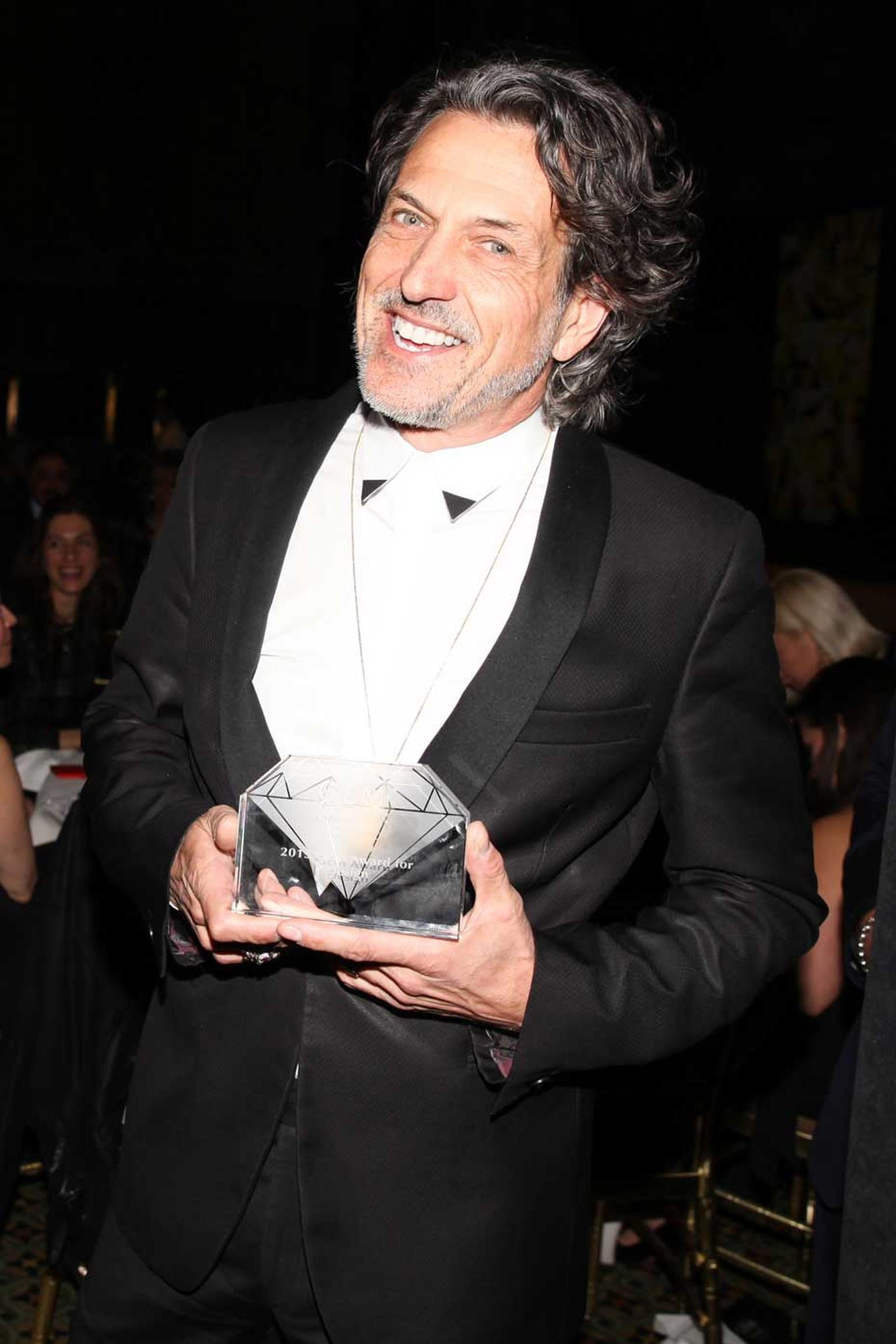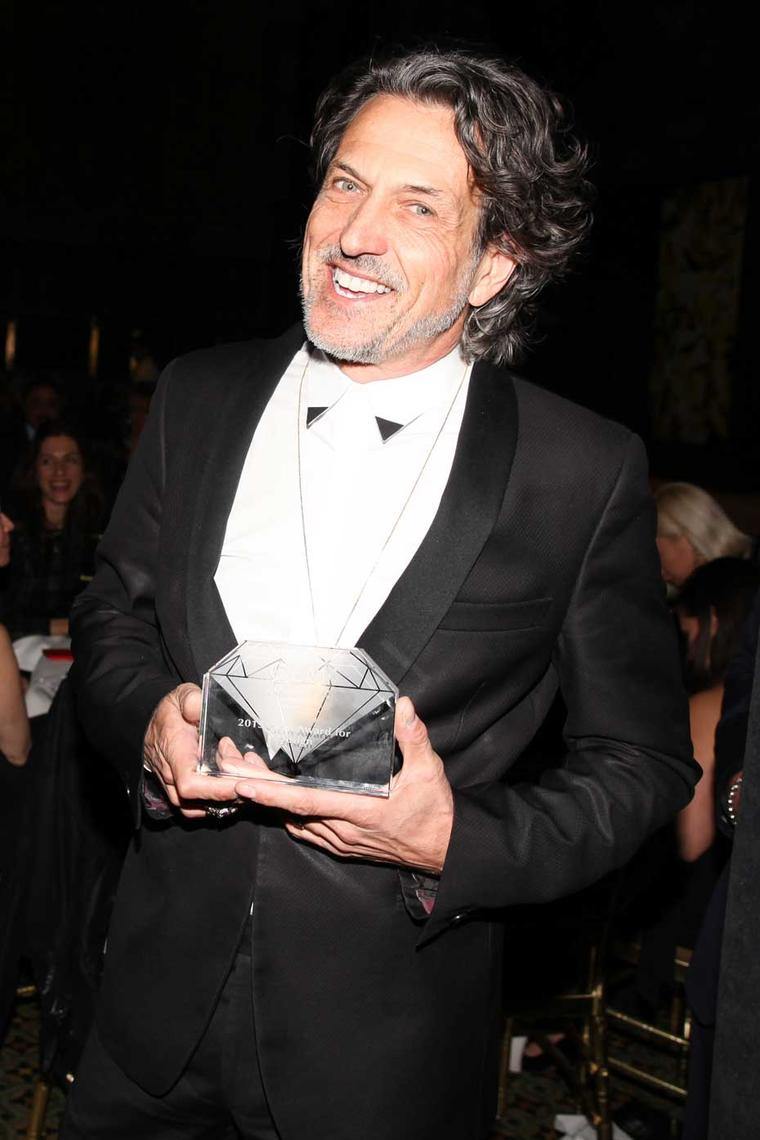 By Maria Doulton  
On the evening of 9 January, over 500 members of the jewelry industry arrived at Cipriani's in New York to attend the 13th annual Gem Awards, organized by the Jewelers of America. Under the high ceiling of the vast room that was once a bank, 50 tables were laid and the stage was set for what is described as the Academy Awards of the jewelry world.
The mood was red carpet glamor and guests mingled during the opening cocktail sponsored by Gemfields. White jacketed waiters bore trays of cocktails that included Bellinis - Cipriani's trademark cocktail - and delicious caviar blinis.
Jewelers of America is the national trade association of the fine jewelry industry and represents that largest network of retailers and suppliers in the United States. Organized by Amanda Gizzi, the event aims to recognize the outstanding achievements of those who raise the visibility and status of fine jewels and watches.
As the lights went down and the show began, tables were filled with guests from big names such as Chanel, Tiffany, Bulgari, Chopard and Tudor as well as smaller, independent designers. Retailers were well represented and included Sterling Jewelers Inc., America's largest network of jewelry shops, whose table was graced with the presence of British actress Jane Seymour.
Just like the Academy Awards, there was razzle and there was dazzle at the Gem Awards, a show ably managed by Promohouse, which worked behind the scenes to create the Oscar-style videos of each nominee that were projected onto outsized screens. Norman Miller, chair of the Gem Awards, kicked off proceedings for the three categories of nominees in the fields of marketing, media excellence and design.
Flying the flag for Britain, Stephen Webster received the prize for Design. The marketing accolade went to Detroit's Shinola and its compelling message of rebirth and regeneration of American manufacturing. Claudia Mata, accessories director of W Magazine, received the media prize for her visually enticing jewelry shoots and layouts.
Larry Pelzel's contribution to the industry was recognized with the Lifetime Achievement award for his career at Neiman Marcus in Dallas and 34 years in the jewelry world.
GEM Award winner Stephen Webster alongside fellow nominees in the Design category, Todd Reed, left, and Alexis Bittar, right. Image: Ben Rosser/BFAnyc.com

Our very own Maria Doulton, who was nominated for the Media Excellence award at the 2015 GEM Awards, alongside winner Claudia Mata and Jack Forster. Image: Ben Rosser/BFAnyc.com

Model Carolyn Murphy accepted the Marketing award for Detroit's Shinola and its compelling message of rebirth and regeneration of American manufacturing. Image: Ben Rosser/BFAnyc.com

Larry Pelzel's contribution to the industry was recognized with the Lifetime Achievement award. Image: Ben Rosser/BFAnyc.com

The awards were held at Cipriani's in New York, where over 500 guests from the jewelry industry mingled during the opening cocktail, sponsored by Gemfields. Image: Ben Rosser/BFAnyc.com

The nominees for the 2015 GEM Awards, including The Jewellery Editor's Maria Doulton, centre, line up for a photograph. Image: Ben Rosser/BFAnyc.com

British jewelry designer Stephen Webster, winner of the 2015 Gem Award for Design, brings his own fresh, edgy look to fine jewelry. Image: Ben Rosser/BFAnyc.com

Nominee Maria Doulton wore a Tiffany and Co. Dragonfly brooch and Tiffany diamond earrings on the night. Image: Ben Rosser/BFAnyc.com

Under the high ceiling of the vast room, 50 tables were laid and the stage was set for what is described as the Academy Awards of the jewelry world. Image: Ben Rosser/BFAnyc.com

British jewelry designer Stephen Webster celebrates after receiving the award for Design at the 2015 Gem Awards. Image: Ben Rosser/BFAnyc.com