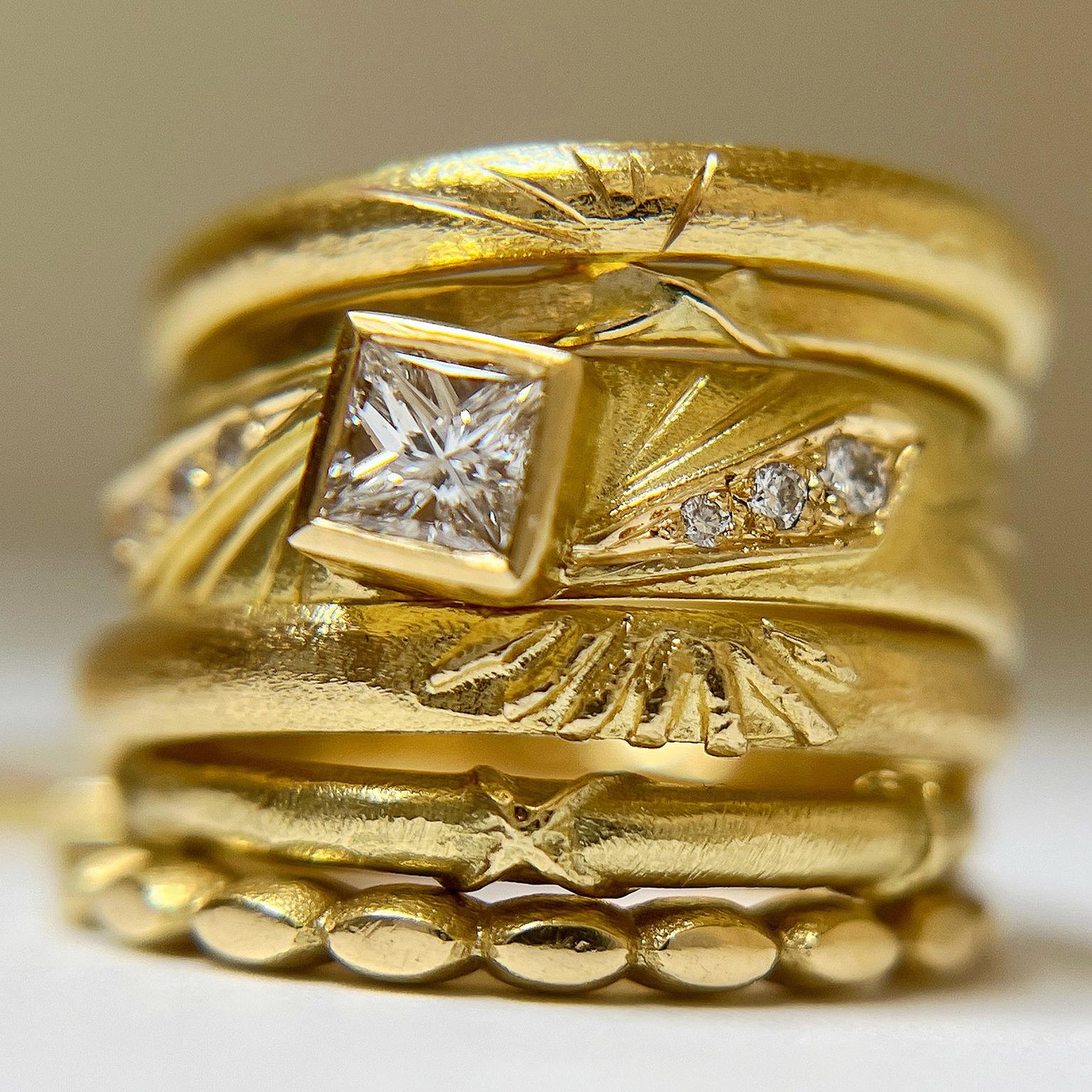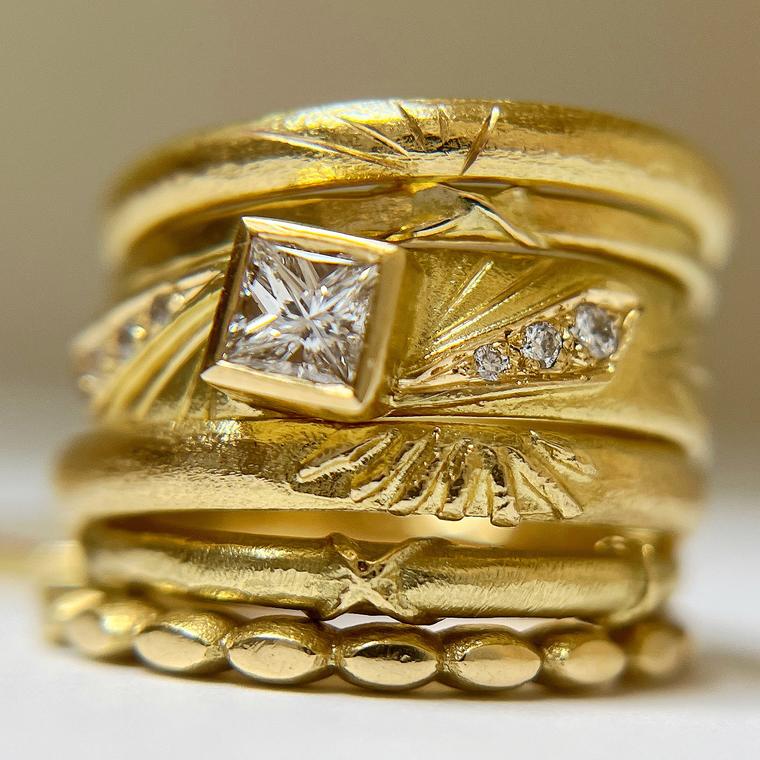 A new space has opened in London's famous Hatton Garden diamond district this month where anyone can learn to make jewellery. Forge is the brainchild of award-winning designer and author Amanda Mansell, who first started plotting the project five years ago. 
Forge is a hybrid space located on Leather Lane, a bustling street running parallel to Hatton Garden that is known for its street food, trendy cafés and craft beer spots. Jewellery lovers can gather at Forge to discover the work of independent makers, as well as attend talks and practical workshops, from which you can walk away with a piece of jewellery made by your own hands.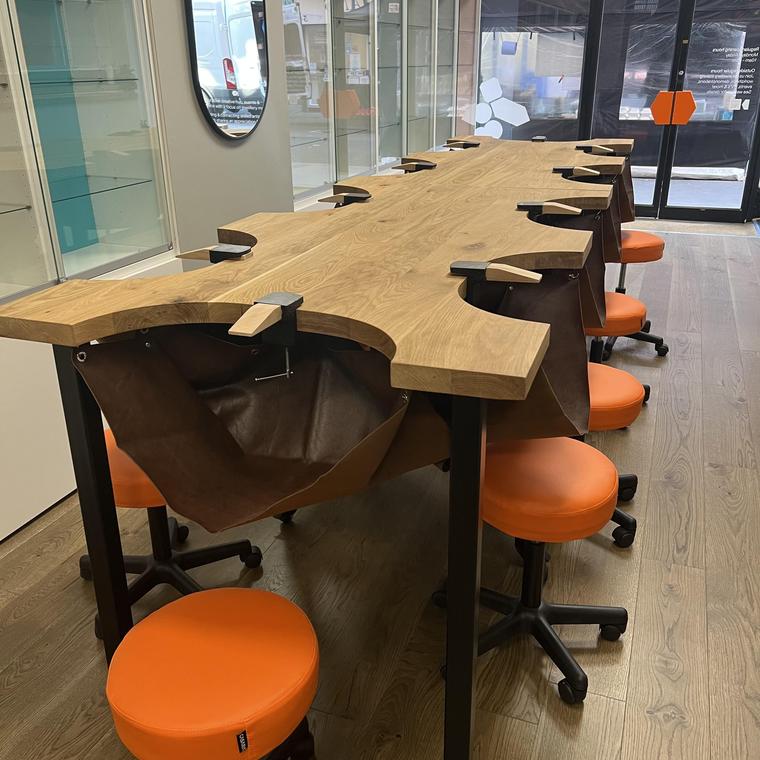 "It connects skilled artisans and discerning consumers who share an appreciation for creativity, craft and unique design," says Mansell of Forge, which she believes is part of a fresh energy filtering into Hatton Garden. "Leather Lane is transitioning into an artisan street; it is contrasting with the more traditional diamond-ring bling on Hatton Garden itself. Forge is the third independent jewellery artisan outlet to open on Leather Lane offering an alternative product to the consumer. There is another jewellery-related business that has just taken on a lease and a tattoo artist just opened – things are changing." 
At Forge, you can view and buy jewellery from a wide range of designers who rent a vitrine in the store. The line-up so far includes LeSter Jewellery, Shakti Ellenwood, Sarah Herriot, Myia Bonner and more. Mansell, who will also show her own jewels at Forge, says the store has capacity to showcase up to 34 designers, and she expects meet-the-maker events will be a regular occurrence.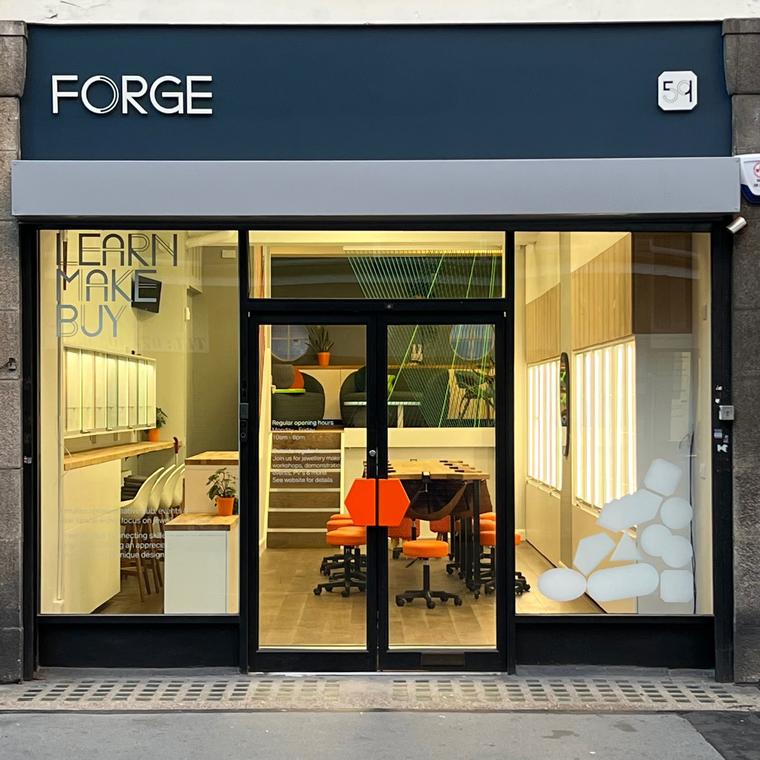 "It is a new concept that moves away from the traditional gallery and retail model, instead providing a shop window for designers to use as they would in a craft fair or pop-up shop scenario," Mansell explains. "There are informal spaces to sit and meet clients in the retail space, as well as a bookable meeting pod for more private conversations."
Forge will also be used to host events, and many that have taken place so far have had a practical focus. On Valentine's Day, Forge invited couples to attend a 'date night' class that taught them how to craft a personalised necklace for each other while sipping on prosecco. Other classes open to the public have included workshops teaching how to make your own sets of silver stacking rings and bangles. 
There have also been many talks held at Forge in the first weeks of its opening. Subjects have included stone carving, jewellery books, and even a light-hearted session of bingo to test guests' gemmology knowledge. 
Forge, 59 Leather Lane, EC1N 7TJ London. Monday – Friday: 10.00am – 6pm
Saturday, Sunday and Bank holidays: Closed
Forge will run classes led by expert craftspeople that will allow jewellery lovers to make their own pieces, such as silver bangles and rings, over the course of an evening. 

Forge is a new space in London's Hatton Garden where jewellery lovers can convene to learn and shop.

Clients and jewellery designers can meet in Forge's relaxed surrounds to discuss bespoke commissions.

Forge founder Amanda Mansell is an award-winning jewellery designer.

A stack of rings handcrafted in 18-karat recycled gold, some set with diamonds, by Claire MacFarlane.