TEFAF Maastricht, northern Europe's premier art fair, is where you will find the finest and rarest of arts including some highly creative jewellers. Surrounded by masterpieces of painting and furniture, this is the perfect venue for Anna Hu to reveal her latest creations because so much of her work is inspired by the arts, whether it be music (she was a cello protégée as a teenager) or Chinese and European painting. 
The Monaco-based Taiwanese artist-jeweller has memorably created a necklace that echoes Claude Monet's Gardens of Giverny and last year came the Eglantine Rose brooch based on a Leonardo Da Vinci drawing. There is a new ruby piece drawn from the same illustration that Anna modelled in Maastricht and will be officially revealed very soon. However, the latest pieces, 20 in all, showcased in Maastricht are inspired by Zhang Daqian, the Chinese master painter, and Pierre-Joseph Redouté, Marie Antoinette's court artist.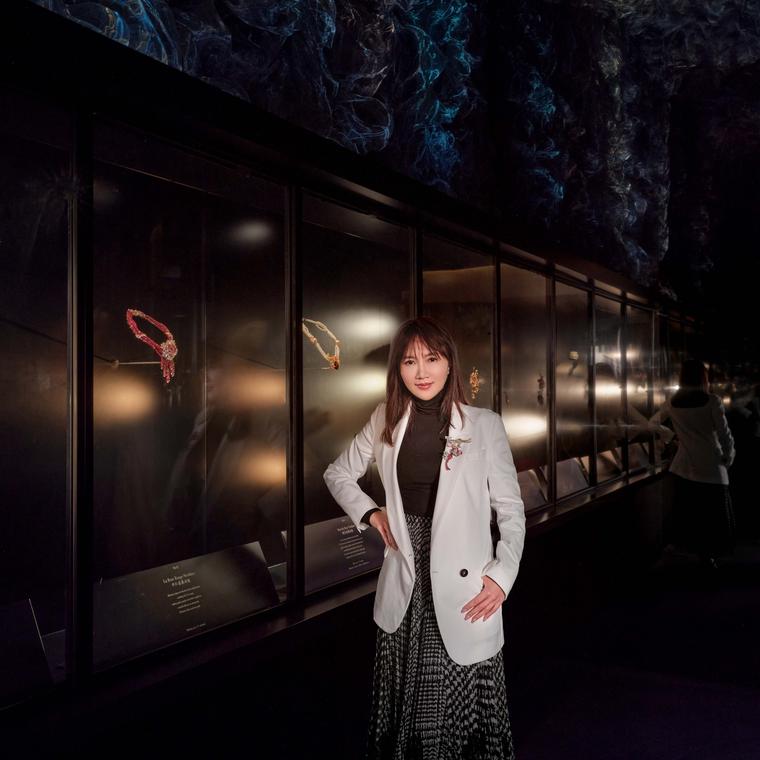 Zhang Daqian's Album of Flora was the source for the showstopper vibrant gem-set Celestial Lotus necklace in titanium, which is part of a floral group of jewels. The Enchanted Lily bangle with a 53.92 carat peridot on a hand-painted enamelled brass stem-like bangle along with a gleaming brushed silver version, were inspired by American artist George Walter Dawson's Auratum Lilies.
There are no drawings when Hu designs, they would be too complicated, and so she paints with her gemstones. "Jewellery art is about the original concept, the vision and the eye that can see in three-dimensional perspective," explains Anna Hu, who founded her business in 2007 and has broken several auction records for her work.
She takes a scholarly approach to her creations researching the context in which the paintings originated and the music of the period. "It is crucial to understand what is going on historically, because my mission as a jewellery artist is to link the past, present and future together," she says. "There is an historic thread through all my jewellery collections."
Another example of this thread is La Rose Rouge necklace strung with 500 pigeon blood ruby beads and a sapphire rose, drawn from Chou Konglei's Rose but also recalling the Art Deco jewels of the French makers in the last century similarly inspired by the East.
"I grew up being nurtured with China's 5,000 years of history and culture combined with years of studying art history in the US, and living in Europe - this leads to my unique style of creations, with 'East meets West' philosophy" Hu says. She feels honoured to being considered today an "ambassador that brings the two cultures together," as well as contributing to the promotion of Chinese culture in the global art field.
Anna Hu reveals her latest creations at TEFAF Maastricht 2023, northern Europe's premier art fair.