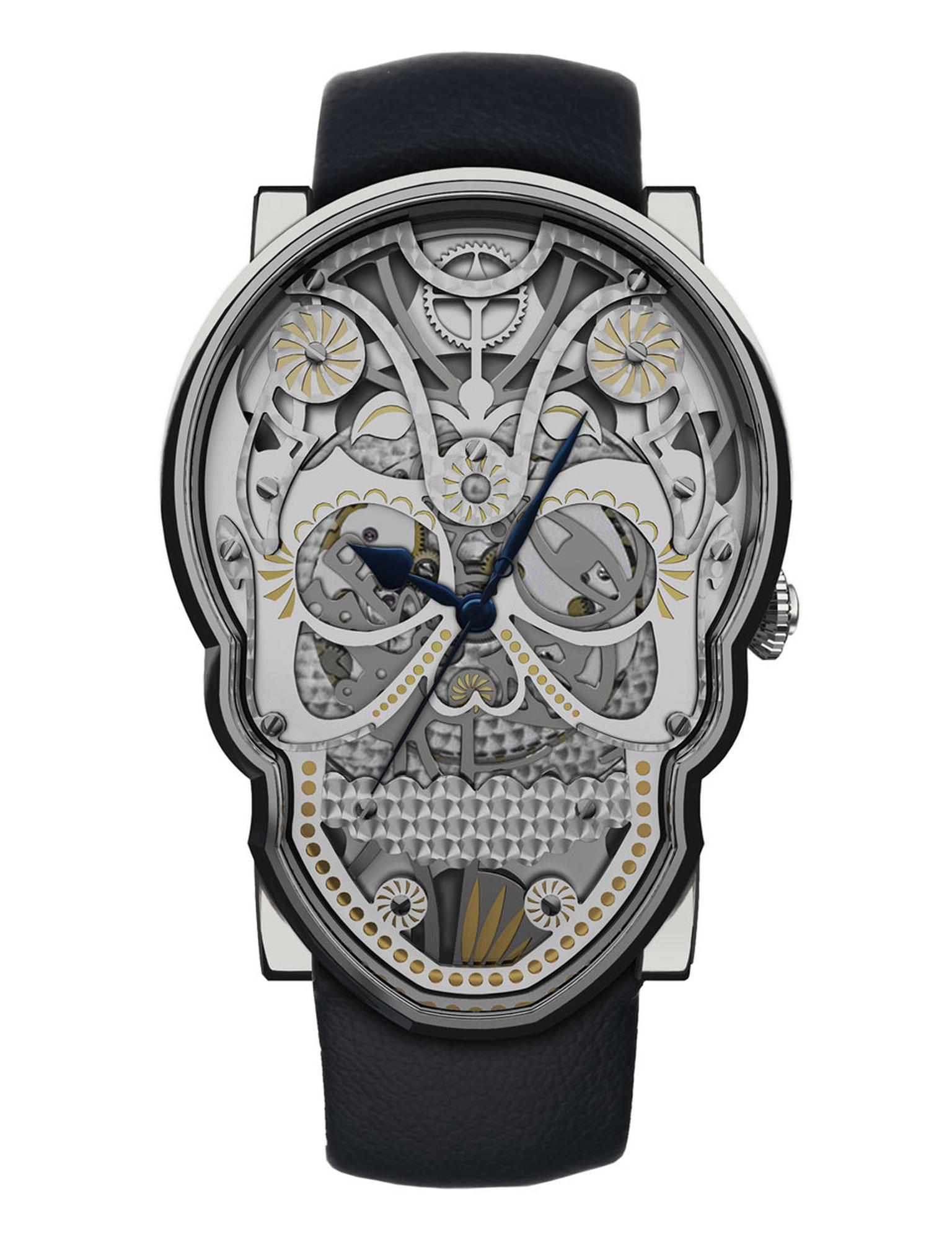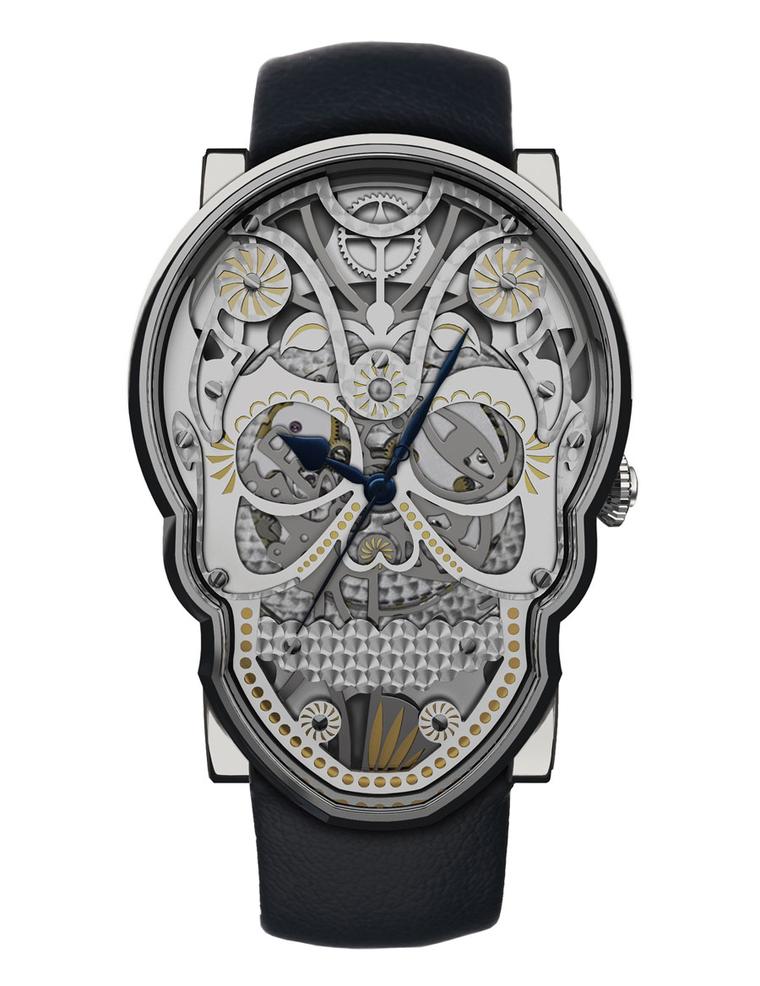 It's not often that a watch is truly different. By their very nature and function, they are constrained by mechanical and technical constraints. Decoration is normally limited to the materials used and embellishment of the dial and case and, bar a few seriously expensive watches - think MB&F or Harry Winston's Opus series - most tend to look like, well, watches.
Then I received, out of the blue, an email from one Fiona Krüger telling me about her watch. Already I was curious. For starters she is a woman, an unusual thing in the world of watchmaking. What's more, she is Scottish, making her a very rare creature indeed in the world of Swiss watchmaking.
Fiona Krüger is not a watchmaker herself but a designer who has decided that it is high time watches were a little more exciting. Fiona studied Fine Art and Product Design and went on to do a Masters of Advanced Studies in Design for the Luxury Industry at ECAL in Switzerland. Based in Switzerland, it was then that she decided to try and tackle a watch. And as a woman, I can understand why someone young, with a design background, might want to shake things up in this traditional industry.
The result is the extraordinary-looking Skull watch, of which only 12 will be produced. Some have been pre-sold for around £9,000 (excluding taxes and shipping), and their owners can follow the progress of the making of their watch with updates on Facebook.
The movement is supplied by Technotime, a prestigious movement manufacturer, and is visible underneath the three-layer dial, with its elaborate cutouts and far-out decorations. Fiona tells me that she prefers a more poetic approach to watch design, showing off the mechanical aspect of the piece without making it too gadgety. "All the decoration is done on the dial," she says. "Though I can't wait to get my hands on one of Technotime's movements and decorate that too, you have to learn to walk before you can run! So these pieces use the best of what they already have."
The themes of time and mortality are closely linked. Early 17th-century memento mori clocks were tucked inside little golden skulls to remind the owner of their own mortality, and Fiona Krüger brings this idea up to date with a watch that would not look out of place on the wrist of Damien Hirst or Lady Gaga.
I like Fiona's idea of approaching a watch as a designer, rather than from the technical angle. The result is dramatic. But what I really want to see is the watch in motion. I can only imagine that seeing the movement ticking behind the eye sockets of the skull makes for an eerie performance.
As its stainless-steel case reads, Fiona Krüger's Skull watch is a limited-edition design of only 12 pieces.

Fiona Krüger's Skull watch is handmade in Switzerland and features an intricate three-layered dial.

The Skull watch features a three-layer dial, including a layer of hand-polished stainless steel and gold lacquer, a second layer of shot-blasted stainless steel and gold lacquer, and a final hand-finished layer with circular graining and gold lacquer décor.

Images from Fiona Krüger's notebook reveal the intricacy of the Skull watch.

With a background in fine art and product design, Fiona Krüger sketched her original ideas for the Skull watch in her notebook.

More sketches for the Skull watch in Fiona Krüger's notebook.

Further skull images and sketches from Fiona Krüger's notebook.

The inspiration behind Fiona Krüger's Skull watch :the 17th-century skull watch belonging to Mary Queen of Scots, the Mexican celebration of Dia de Los Muertos and beautifully decorated skeleton movements found in today's luxury watches.

Fiona Krüger's Skull watch is a statement time piece, drawing inspiration from the 17th-century skull watch of Mary Queen of Scots. The watch has a stainless-steel case and blue calf leather strap.