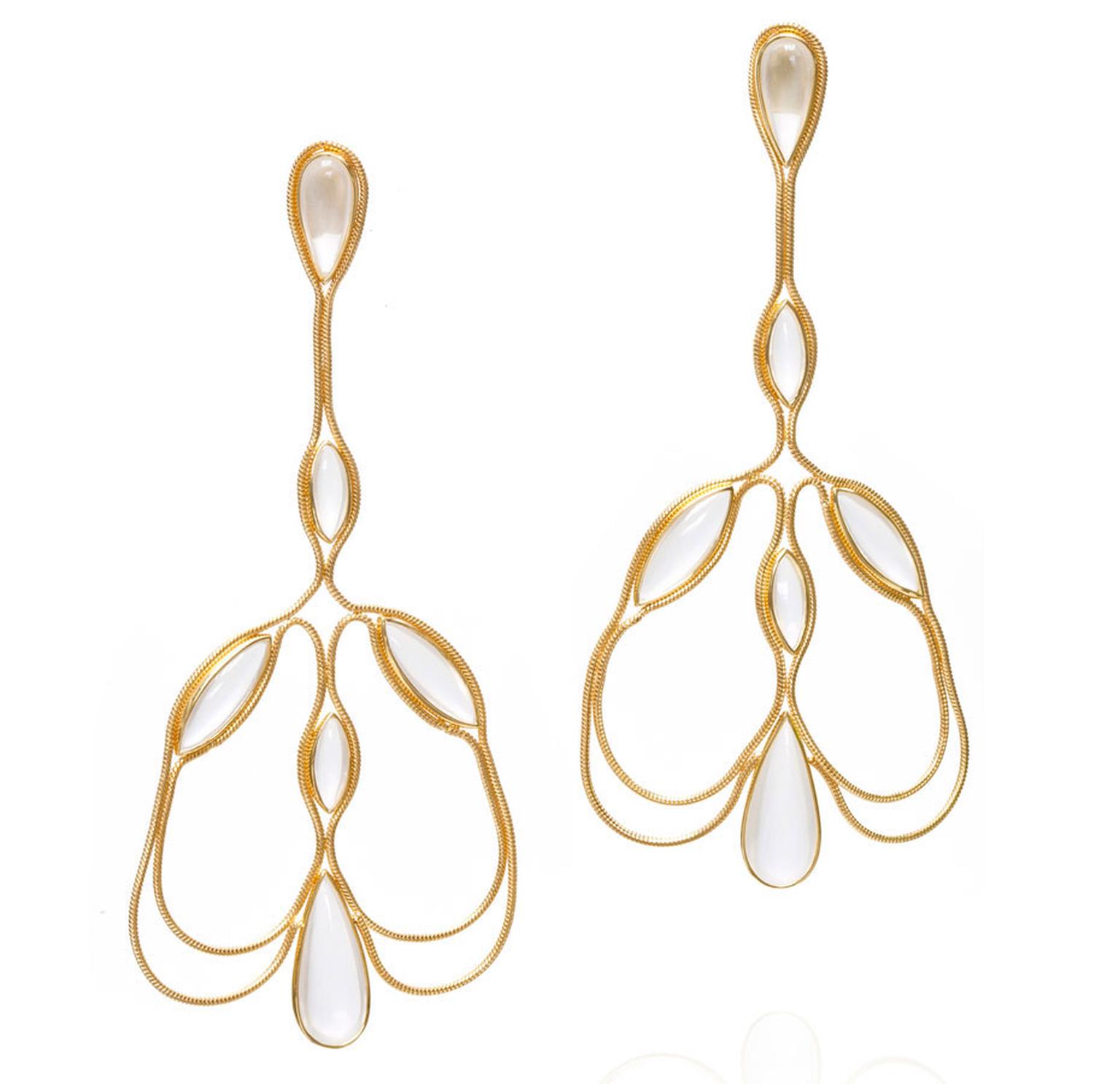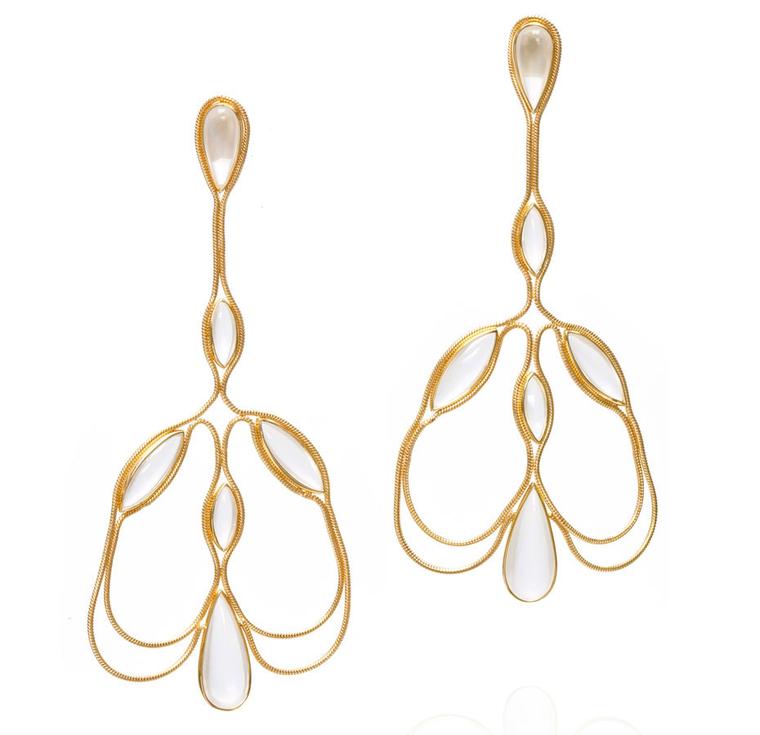 The names of Fernando Jorge's jewel collections say a lot about his approach to jewellery design: Fluid, Cheeky and Swallow Gold all suggest soft, sensuous jewels that don't appear to take themselves too seriously.
And that is because Fernando has captured the sensual joy of his native Brazil and its cult of the body and fused it with a rigorous training at Central St Martins all tamed by previous experience in the jewellery industry. In a novel approach to adorning the body, his designs transform chaste chalcedony or normally well-behaved tourmaline into a cheeky pair of curves that can so easily be imagined swaying along Ipanema beach attracting wolf whistles. 
Fernando's work is an intriguing combination of stones cut into almost naughty shapes set into cobweb-light metalwork. In Fernando's world droplets of milky white stone are caught mid-fall in freeze frame by whispy chains. Tiny diamonds are set into flexible gold chain links so fluid that they almost drip onto the skin.
And as always is the case, what appears as simple as a sunny day is normally all about hard work. So while Fernando Jorge has wisely made a feature of the laid-back, smiling spirit of Brazil - so attractive to us coat-bound Europeans - he doesn't rely on folkloric charm.  His clever, highly technical designs do all the hard work so that we too can have a bit of 'joia' Carioca in our lives. You really have to try on one of the Fluid Diamonds necklaces to understand how supple they are while the Cheeky collection speaks for itself. His collections can be bought online at CoutureLab. Click here to find out more. 
FErnando Jorge. Curvy Earrings in 18 carat rose gold and Smoky quartz. Price from £3,100

Fernando Jorge. Swallow Yellow Necklace.

FErnando Jorge. Fluid Chandelier Earrings in 18 carat yellow gold and milky quartz. Price from £2,688

FErnando Jorge. Milky Earrings in 18 carat yellow gold and milky quartz. Price from £4,768

Fernando Jorge Pairing Ring in 18ct yellow gold and gradient quartz (from £2,280).

Fernando-Jorge-Fluid-Diamonds-ring

Fernando Jorge Fluid Chandelier Earrings in 18ct yellow gold and milky quartz. Price from £2,688.