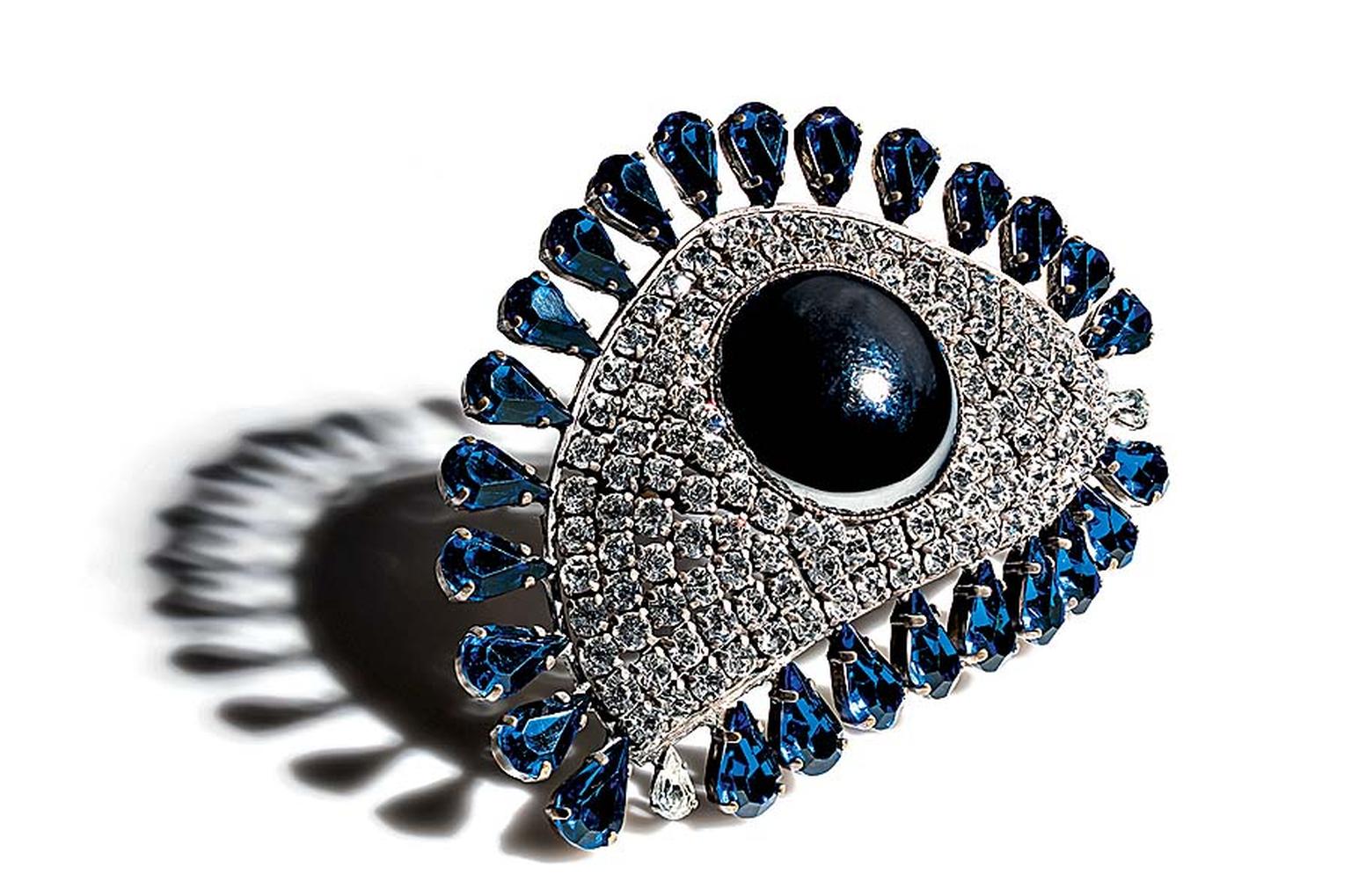 Having started her jewellery collection aged just 13, Barbara Berger has amounted quite a hoard. And this month you can see some of her finest pieces at New York's Museum of Arts and Design, where a new exhibition will showcase 450 jewels from Berger's personal stash.
The three-month exhibition, Fashion Jewelry: The Collection of Barbara Berger, will include rare and unusual items by Chanel, Miriam Haskell, Dior, Balenciaga and Yves Saint Laurent. Held between 25 June and 22 September in America's fashion capital, it will give visitors a sneak peek into one of the world's largest and most varied collections of jewellery, including many one-of-a-kind necklaces, earrings and bracelets.
The daughter of an American diamond merchant and married to a Mexican jeweller, Barbara Berger's love of jewellery began as a teenager when she purchased a pair of Chanel earrings at a French flea market. She has continually added to her collection ever since, which is now recognised as one of the largest personal collections of costume jewellery in the world, comprising around 4,000 pieces.
Amassing jewellery from over 80 designers, Berger is particular fond of Iradj Moini, a designer she has been collecting since the 1980s. Of her 500 Moini pieces, a number will go on show at the exhibition, including an unusual silver-plated lobster brooch from 1995 and a pretty mother-of-pearl brooch. 
Other highlights include a mirrored Yves Saint Laurent star necklace from the Millenium and a beautiful gold-plated Valentino cuff with large rhinestones, circa 1970-1980. Costume jewellery fans will be excited to know that there will also be offerings from renowned designers Maison Gripoix, Roger Jean-Pierre and Coro.
Miriam  Haskell, the esteemed American costume jewelry brand, will be sponsoring the exhibit, and donating a piece of vintage Miriam Haskell to the museum's permanent collection. The Miriam Haskell gilded metal and pearl grape cluster necklace was said to be designed by Frank Hess in the 1950s, and exhibits classical Miriam Haskell workmanship and materials of Russian gold plated brass, baroque glass pearls and crystal rose montées, completed by a torsade of glass seed pearls.
Silver-plated lobster brooch by Iradj Moini, with Czech and Austrian stones, from 1995.

Gold-plated Valentino bracelet with coloured enamel and rhinestones, circa 1970-1980.

Gold-plated cruciform Chanel brooch with simulated pearls, from 1990.

"Praying Mantis" Marcel Boucher brooch with coloured enamel and rhinestones.

Gold-plated Maison Gripoix brooch, with simulated turquoise stones and simulated pearls.

Gold-plated Miriam Haskell bib necklace made from glass beads and rhinestones. A similar necklace was featured in the March 1954 issue of Harper's Bazaar, worn by the actress Maggie McNamara.

Portrait of Barbara Berger, the world's most prolific collection of costume jewellery.

Gold-plated Mimi Di N bib necklace with simulated coral stones and rhinestones.

Delicate Roger Jean-Pierre gold-plated floral brooch, with simulated pearls and rhinestones.

Gold-plated Yves Saint Laurent necklace, circa 1980.

Iradj Moini floral brooch with mother-of-pearl and Swarovski Austrian crystals, from 1994.

Coro gold-plated sterling-silver "Willet" tremblant bird brooch with coloured enamel and rhinestones from 1944. The head is on a spring and shakes when moved.