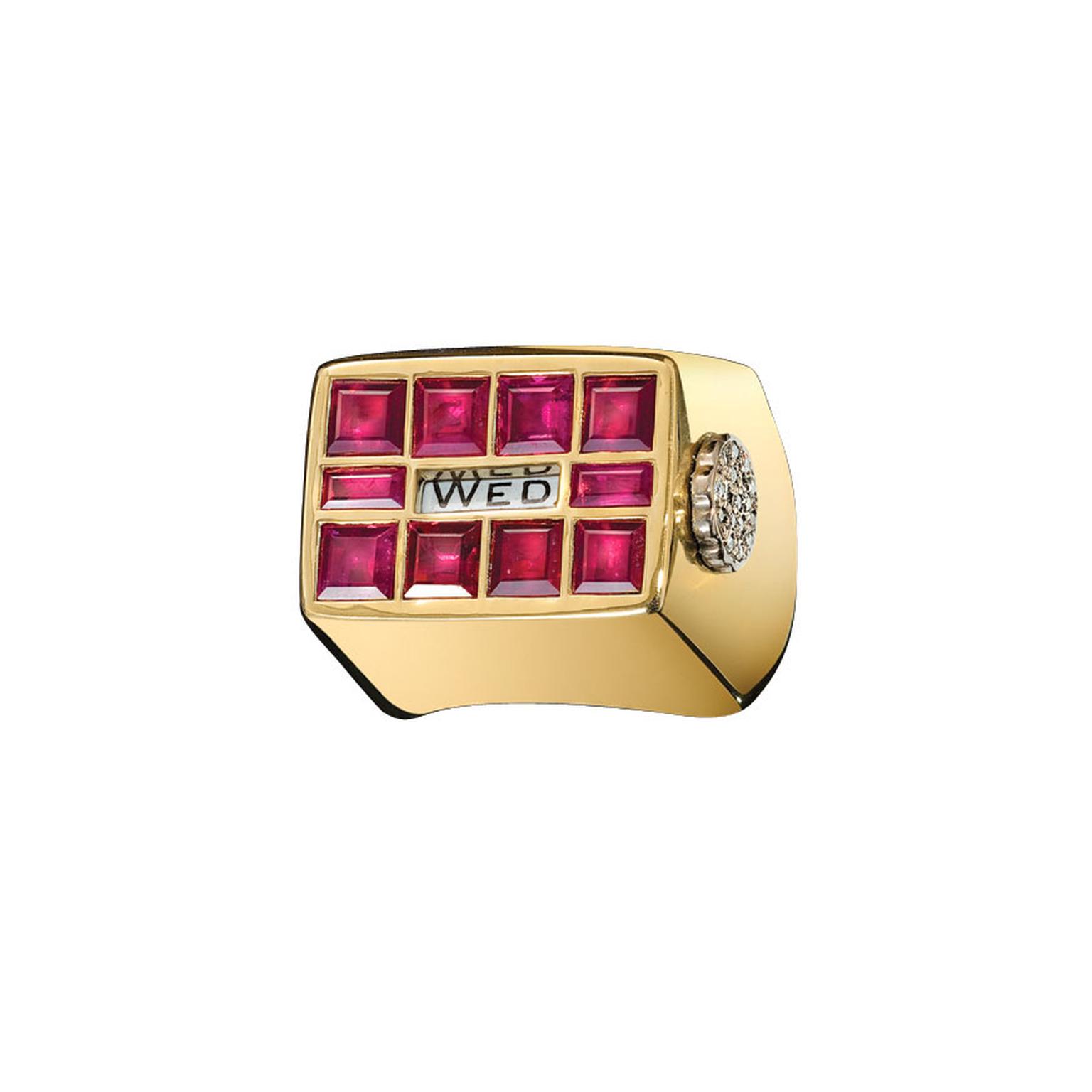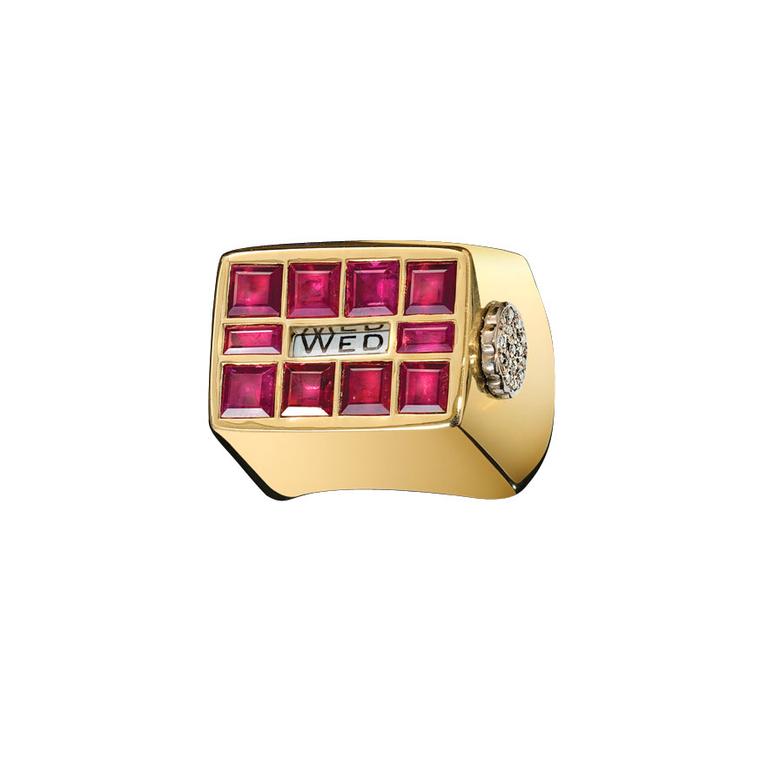 The beauty of her style is that Solange Azagury-Partridge is not bound by any rules. She is not the product of a jewellery school, or a mentor. Her three-year stint as creative director at Boucheron - the only time she has spent away since starting her personal brand - only strengthened her self-belief, she says. In fact, she was her own first client, designing her engagement ring around a rough diamond - a concept unheard of in 1987 - thereby setting the spirited tone early on.
It was Solange's truly unique approach to jewellery design that captured first the attention of her friends, and then the shoppers at her store in London's Westbourne Grove - there are now additional stores in New York and Paris. Opening in London in the 1990s, it was just a decade later that Tom Ford recruited her for the Boucheron job.
Read more about ambitious young female jewellery designers
It has now been 25 years since she officially went into business and Azagury-Partridge's stream of peerless jewellery designs continues to flow unhindered. There seems to be no end to her ideas for quirkiness, which are not just beautiful, but make you think about what jewellery is and really chew over the subtext.
The best-known piece of Solange Azagury-Partridge jewellery is probably her Hot Lips ring - a gold pout decorated with juicy coloured enamels or studded with precious gems, such as diamonds and rubies. The latest incarnation within her Everything collection is a patriotic Stars and Stripes design for her American fans, which Solange describes as "a little bit more of everything I've ever done".
Despite its bold design, the Hot Lips ring is probably one of Azagury-Partridge's more commercial lines. From there it gets weird, but in a really wonderful way. Her Kinetic jewels spin, her Tough Love ring hovers one diamond over another, her Filigree range either loves you or hates you, and her Hybric designs fuse animals together. And for a literary twist on geometric shapes, the design of her Soundwave diamond and blackened gold jewellery has been mapped out by audio waves created by a reading of John Keats, Beauty is Truth, Truth Beauty.   
See more geometric jewellery that explores the sharp edge of style
There are also highly wearable designs in the Azagury-Partridge portfolio. The true magic of such pieces found within her pentangle glass cabinets lies in her ability to bring original strokes of artistry to even the most simple designs - although this is an adjective you would rarely apply to a piece of Solange Azagury-Partridge jewellery.
This heavy 18ct yellow gold signet ring, from Solange Azagury-Partidge's Kinetic collection, is set with square and baguette rubies, alongside a diamond-set dial with a revolving enamelled barrel depicting the days of the week.