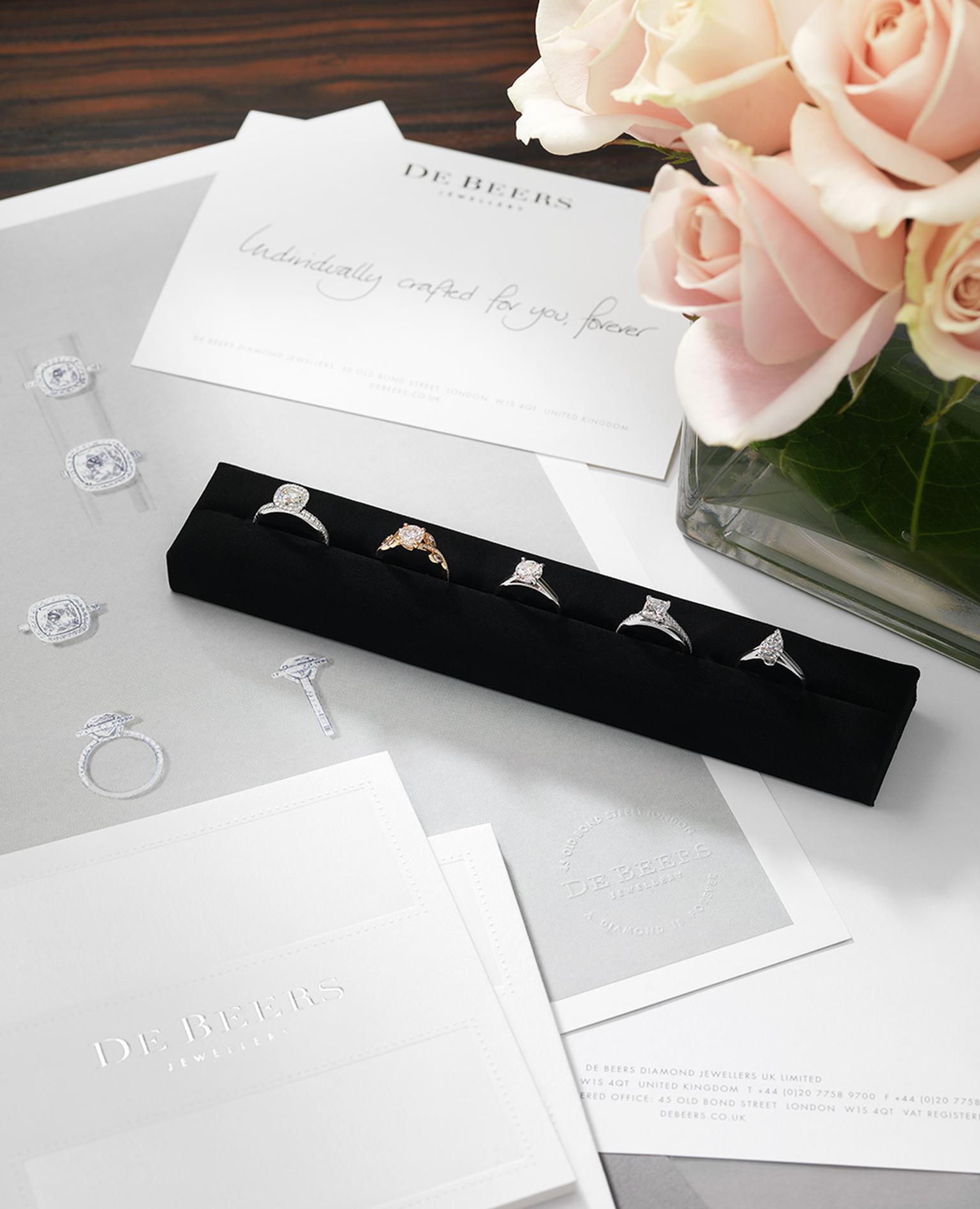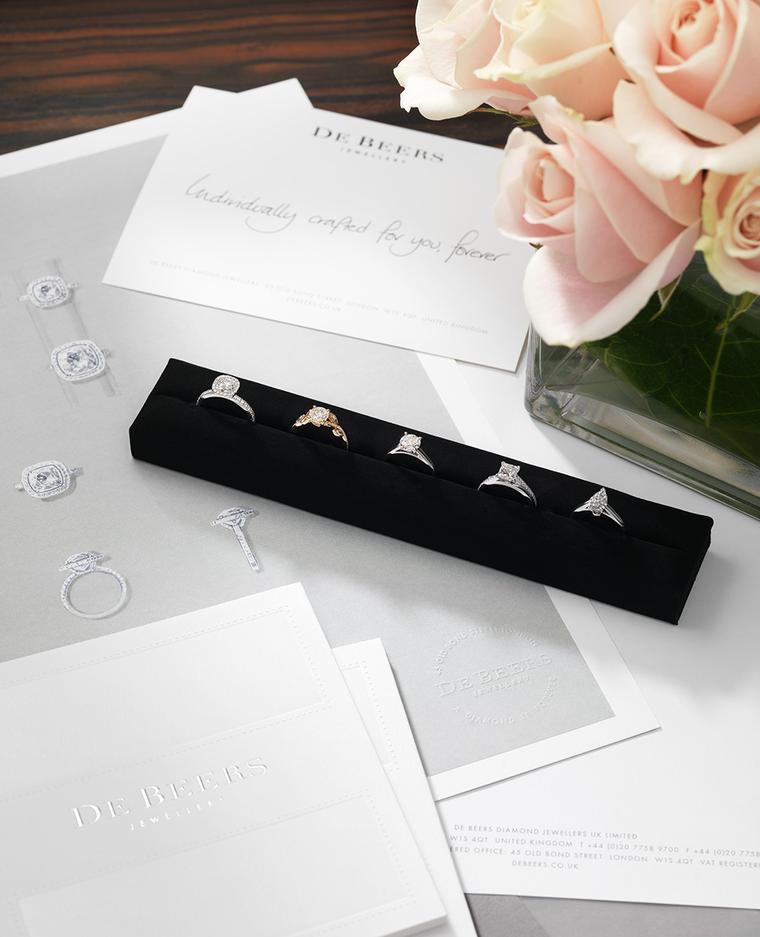 Diamond specialist De Beers is introducing an exclusive new in-store service called "For You, Forever", designed to help you in your quest for the perfect engagement ring. 
Available from October this year in De Beers stores worldwide, couples are invited to make an appointment for a personal consultation with a De Beers Brand Ambassador, who will guide you through the process of developing and designing your bespoke diamond engagement ring. During the consultation your Brand Ambassador will share original drawings and the inspiration behind each De Beers design and discuss your likes and dislikes to get a better idea of what your dream engagement ring looks like.
Every part of the ring is taken into consideration, from the diamond and setting to the style and design. De Beers is renowned for the range and quality of its diamonds, with the whole spectrum of cuts available, from the sparkling round brilliant cut to the antique emerald cut, in different carat weights, colours and clarity. When you have finalised your design, your ring will be individually handcrafted by one of De Beers' master craftsmen.
Alongside this innovative new service, De Beers is pioneering a new in-store iPad tool that allows you to effortlessly compare different ring styles and individual diamonds at the swipe of a finger.
De Beers offers a large selection of diamond cuts, clarities and colours to ensure you find the perfect diamond for your bespoke engagement ring.

You will be shown original drawings and inspirations during your personal consultation with a highly trained De Beers Brand Ambassador.

From October 2013, couples began using De Beers' new "For You, Forever" bespoke engagement ring service, which assists you in designing your own unique ring.