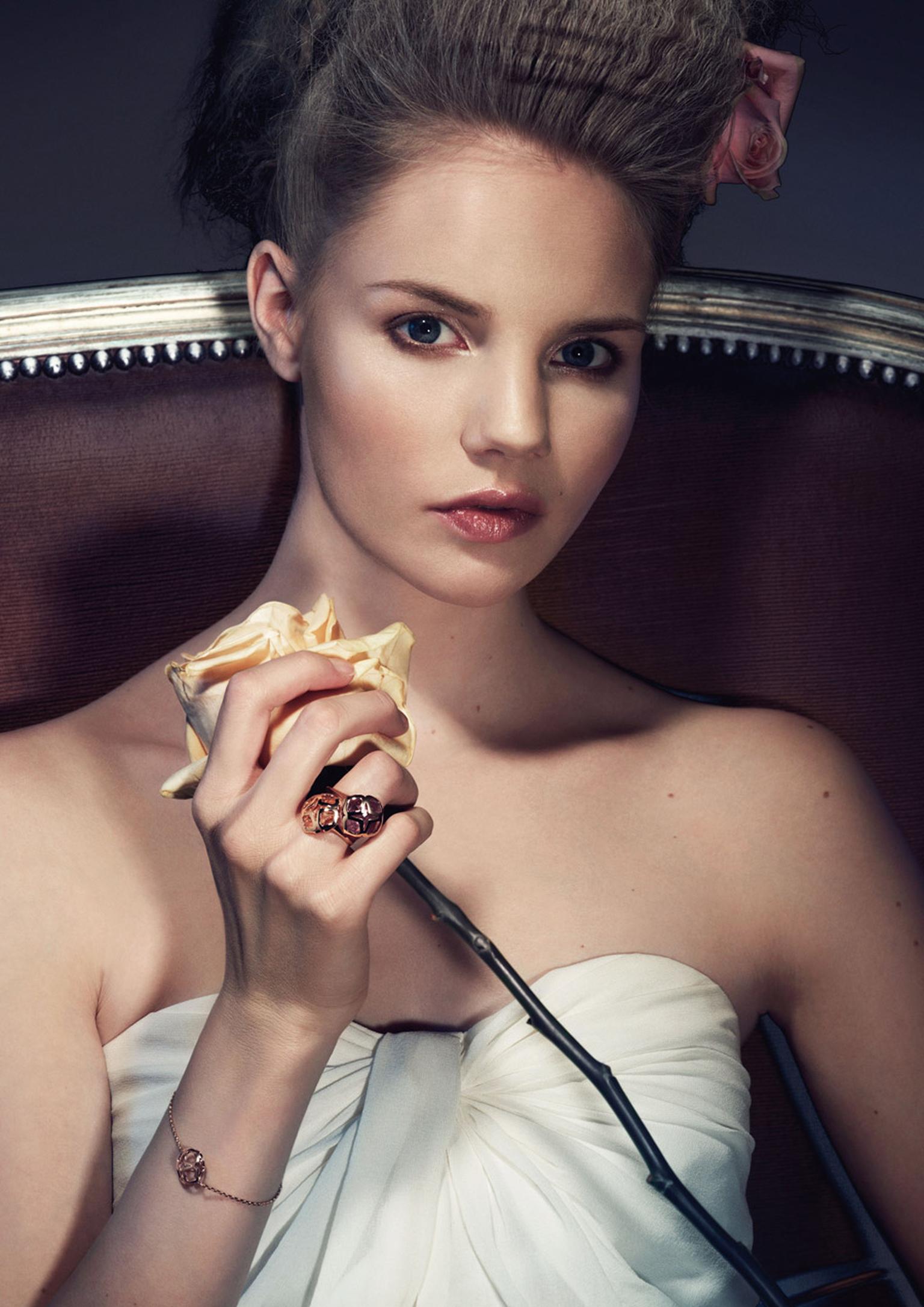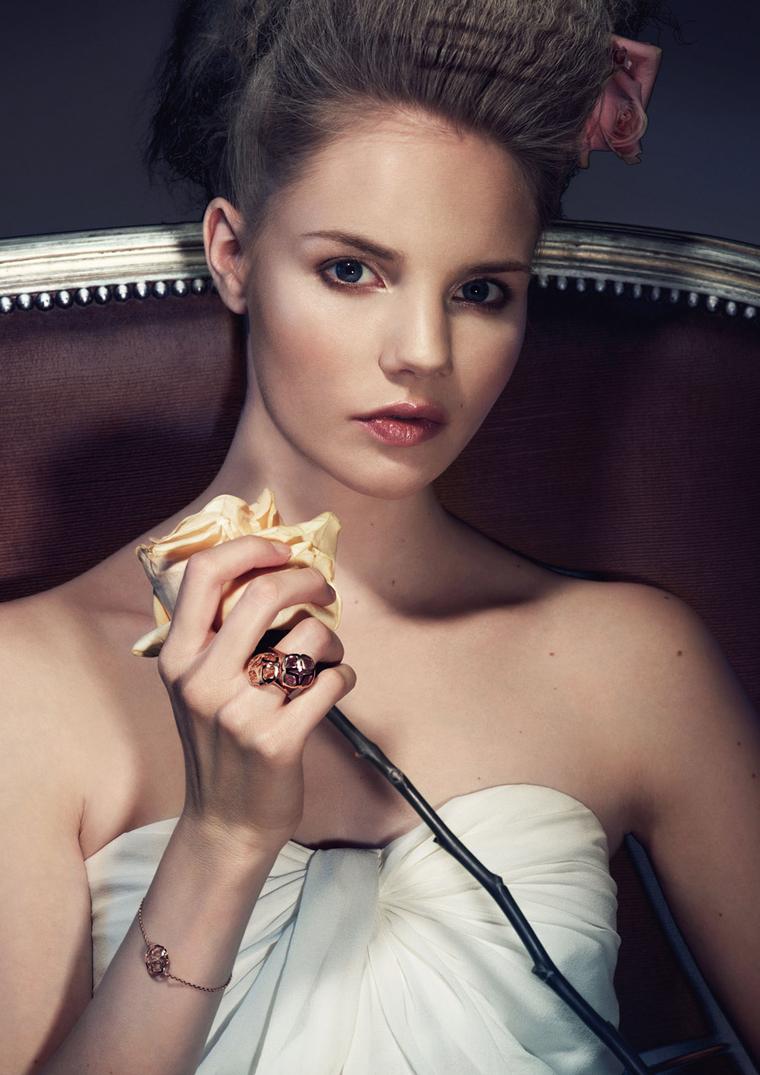 Chopard presents a new collection of jewellery called Imperiale that adds to the growing family of Imperiale watches. Made of rose or white gold, these new jewels are for the young at heart with their voluptous shapes and use of rich colours and seductive curves.
The main feature of these jewels that include varying length necklaces with pendants, bracelets, ring and earrings is the use of the 'Imperiale' motif that is a stylised four-sided flower shape inspired by the traditional embroideries used to decorate the gowns and sumptuous fabrics we associate with Imperial grandeur, be it French, Russian or even from an imaginary land. The symmetrical shape of this flower motif is also found on the dials of the Imperiale watches (read more by clicking here) introduced last year after a collection from the 1990's found a new lease of life. This floral form is worked into different volumes that at times can be dainty and delicate or bold and forthright.
The open-work motifs allows for glimpses of smooth facetted, ripe and almost bulging amethysts, a stone whose rich colour is so reminiscent of Empire and royal grandeur. Other versions include the soft glow of pink quartz or chalcedony The rose gold adds to the slightly antique feel of these jewels that wouldn't be amiss on a modern day Empress. Versions of the jewels without the amethyst convey a carefree, younger look as the smooth curves of the flower motifs joined to create hollow, light as air forms that catch the light and allow peeks at the smooth, warm skin below. The diamond-set versions give an added grandeur to the jewels, but all with a charming lightness of touch.
The feeling of youth and majesty mingle in this intriguing collection that features 'sleeper' type earrings that nestle close to the lobe as well as bracelets of slender chain and necklaces of varying lengths. This new collection is spot on trend with its use of precious coloured gem stones such as amethyst, pink quartz and chaceldony as well as the juxtaposition of fine chain with big and bold pendants and predominance of ear-hugging earrings.
Created by the the Genevan jewellery and watch house Chopard, these jewels are made with the same care as the house's impressive high jewellery collections often seen on the red carpet worn by the most glamorous celebrities. Each jewels to bear the Chopard seal is designed in the firm's Geneva workshop overseen by Creative Director and Co-president Caroline Scheufele who is known for bringing a sense of fun to her impeccably crafted creations. The Imperiale jewels show how adept Chopard is at creating jewels for women of all ages from around the world.
Read more on Chopard jewellery
A model sporting Chopards Imperiale pendants.

A model sporting Chopards Imperiale rings and earrings.

Chopard Imperiale pendants in 18ct rose gold, 18ct rose gold encircling a facetted amethyst, and 18ct white gold set with diamonds.

Chopard Imperiale earrings in 18ct white gold set with diamonds.

Chopard Imperiale earrings in 18ct rose gold encircling 2 facetted amethysts.

HP-Imperiale-earrings

A model sporting Chopard Imperiale rings, earrings and bracelet.