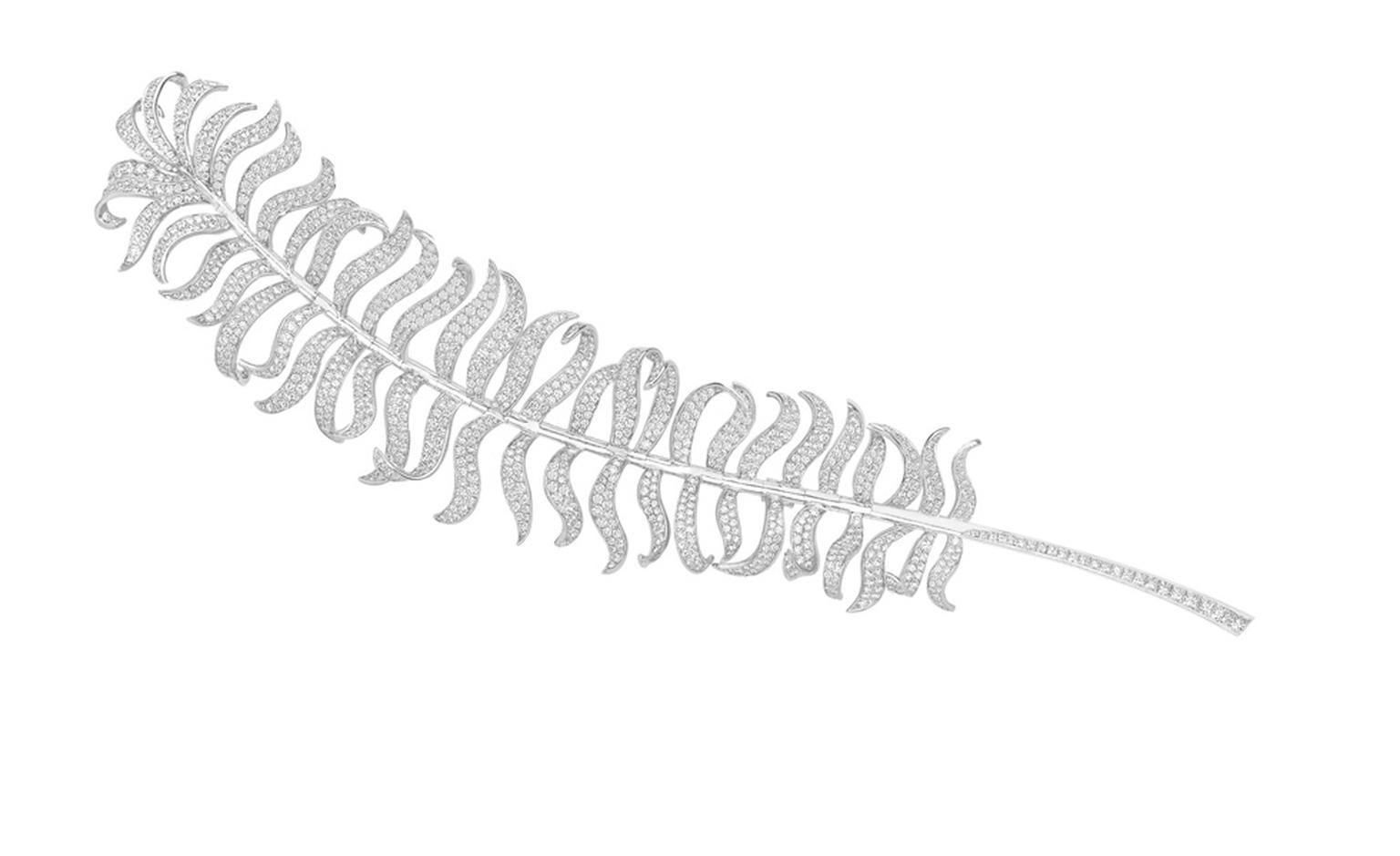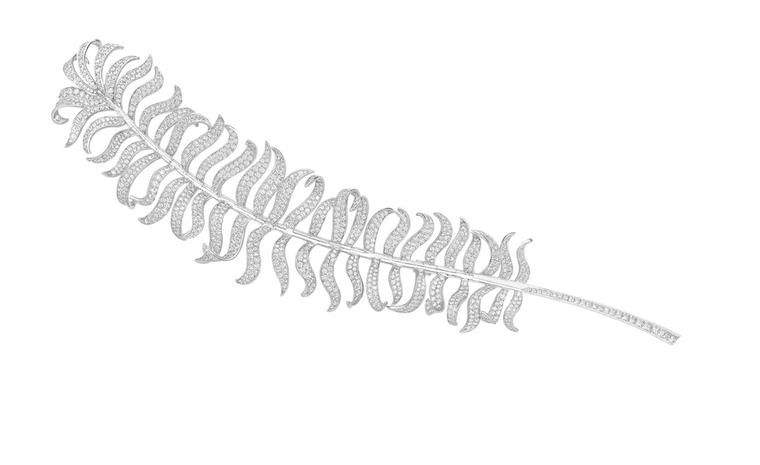 Displayed at this year's Biennale des Antiquaires in Paris, Chanel pays homage to Gabrielle Chanel's 1932 Exhibition de Bijoux en Diamants. Previously Chanel had designed only costume jewellery, that was in her own words: "refreshingly free of arrogance." Uncannily in touch with changing times, Chanel did an about turn and in the midst of an economic gloom much like our current financial climate, launched an opulent collection of diamond jewellery. "During the economic recession, when, in every sphere of life, there emerged an instinctive desire for authenticity, and amusing trinkets were once again put into their proper perspective," wrote Chanel in 1932. Words we could heed today and a wisdom that has endured and once again sparkling in the jewels that Chanel has recreated to remember this bold move of Mademoiselle Chanel. The 'Plumes' or feathers collection pays homage to the audacious 1932 exhibition with a collection of one-off pieces of high jewellery. The large feather brooch is an exact replica of Gabrielle's original design and cleverly constructed of a series of articulated joints, the feather bends and drapes to lie caressing a shoulder or head. The new version is as gorgeous as it was when first sketched some 80 years ago.  www.chanel.com
Chanel text from 1932 diamond exhibition brochure

Chanel's new Plume Necklace in diamonds and white gold inspired by the 1932 exhibition

Wax model from Coco Chanel's 1932 Bijoux de Diamants exhibition

Mademoiselle Chanel's 1932 Bijoux de diamants exhibition showed the feather brooch on model's head

Chanel 1932 brochure

Chanel illustration of Aigrette brooch

Chanel Plume diamond brooch, reproduced from 1932 drawings from the Bijoux de Diamants exhibition in Paris.