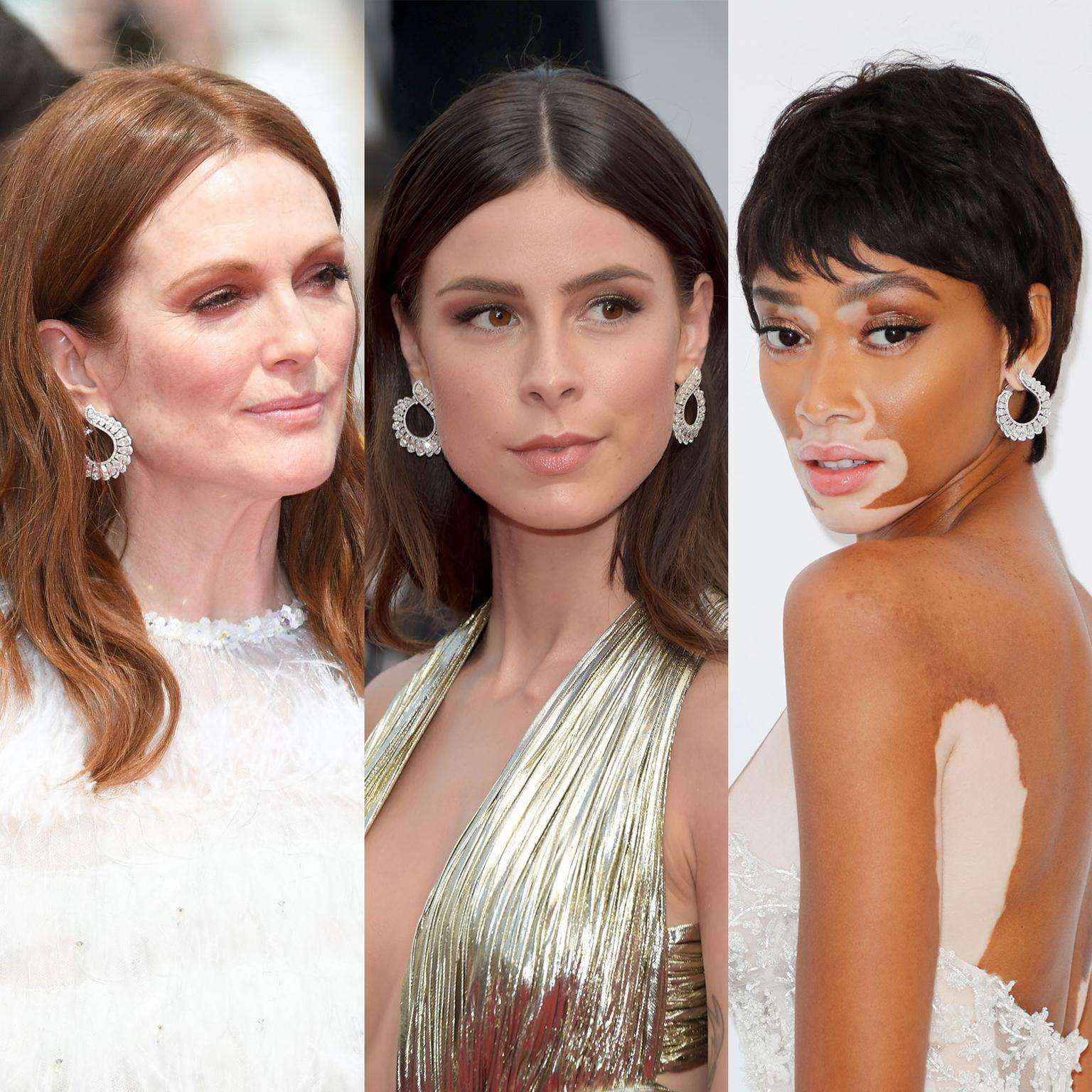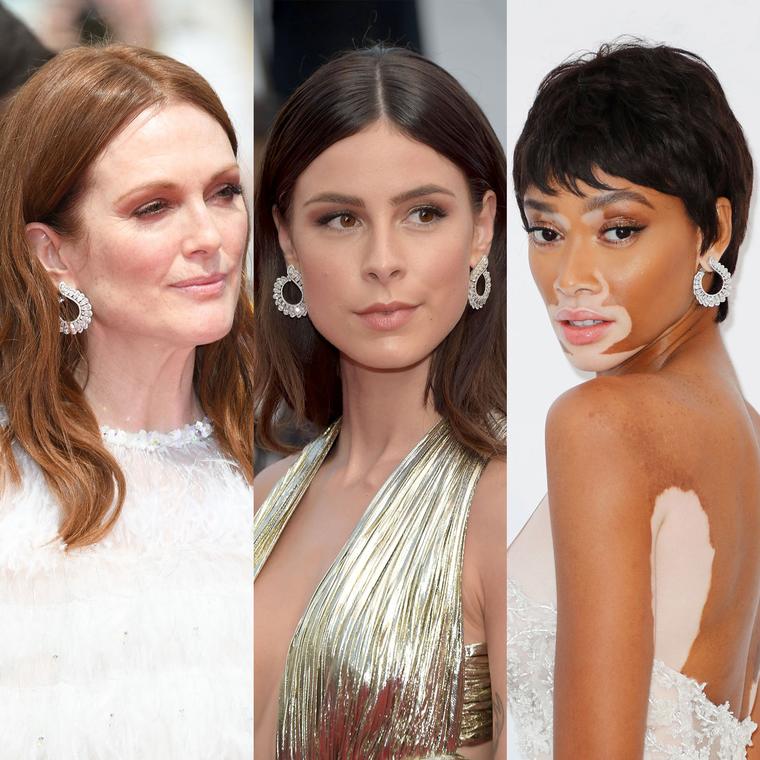 If you've been watching the stars walk the red carpet as closely as we have for two whole weeks, several things happen. Firstly, you become pretty blasé about the more discreet jewels that just a fortnight ago you were fawning over and, secondly, you start to get a funny feeling of déjà vu.
Have you had any "hang on a minute, haven't I seen that before?" moments during the Cannes Film Festival? Rest assured, you're not alone. A handful of jewels have proved so popular that they've appeared twice or more on the red carpet so we decided to turn our eagle-eyed gem spotting into a fun game of who wore it best.
Two very different looks for two very different personalities, the actor Andie MacDowell and the model Arizona Muse, who both wore the same blue titanium, sapphire and diamond necklace from Chopard's 2017 Red Carpet Collection in Cannes. 

These Gocce diamond earrings by de GRISOGONO proved so popular that they were spotted no less than three times on the red carpet in Cannes, but who gets your best-dressed vote, Rita Ora, Maria Borges or Georgia Fowler?

Battling it out for best-dressed are models Natasha Poly, left, and Jasmine Sanders, aka Golden Barbie, who both wore a vintage Bulgari necklace designed in 1988 on the Cannes red carpet. Who gets your vote?

They share the same first name, albeit with different spellings, but who wore Chopard's pear-shaped yellow diamond high jewellery earrings best, French actress Isabelle Huppert or Brazilian model Izabel Goulart?

This one's a very close call: who rocks these ruby earrings from Chopard's high jewellery collection best, the Spanish actress Paz Vega or Brazilian model Izabel Goulart?

Sexy or chic in the same de GRISOGONO ruby and diamond high jewellery earrings. Does Maria Borges' sultry evening attire or Jenaye Noah May's daytime look win the prize for best-dressed?

Model-of-the-moment Winnie Harlow vs. classically beautiful Thai-British actress Araya Hargate on the Cannes Film Festival red carpet wearing the same necklace set with a 52-carat pear-shaped emerald from Chopard's high jewellery collection.

A sparkling showdown between the original Baywatch babe, Pamela Anderson, and models Tina Kunakey, left, and Hailey Baldwin as all three wear de GRISOGONO's Anelli diamond earrings on the red carpet in Cannes. 

Elegant vs. cool: Instagram sensation Kristina Bazan and model Tina Kunakey have expensive tastes. They both accessorised with the same one-of-a-kind 80-carat pear-shaped beryl necklace from Chopard's high jewellery collection.

Three top models fight it out glamorously for who wore de GRISOGONO's Boule earrings best on the Cannes red carpet: Jourdan Dunn, Raica Oliveira and Doina Ciobanu.

We were seeing treble at the Cannes Film Festival as three glamorous women, Julianne Moore, Lena Meyer and Winnie Harlow, walked the red carpet in the same swirling diamond earrings from the Precious Chopard collection.