Since opening in 1819, Burlington Arcade has attracted purveyors of luxury to set up shop behind its quaint storefronts, but more recently it has become a hot spot for independent jewellers. Stroll down the red-carpeted corridor and you will happen upon not only well-known names such as Theo Fennell but also artist-jewellers such as Wright & Teague and antique jewellery specialists like Susannah Lovis.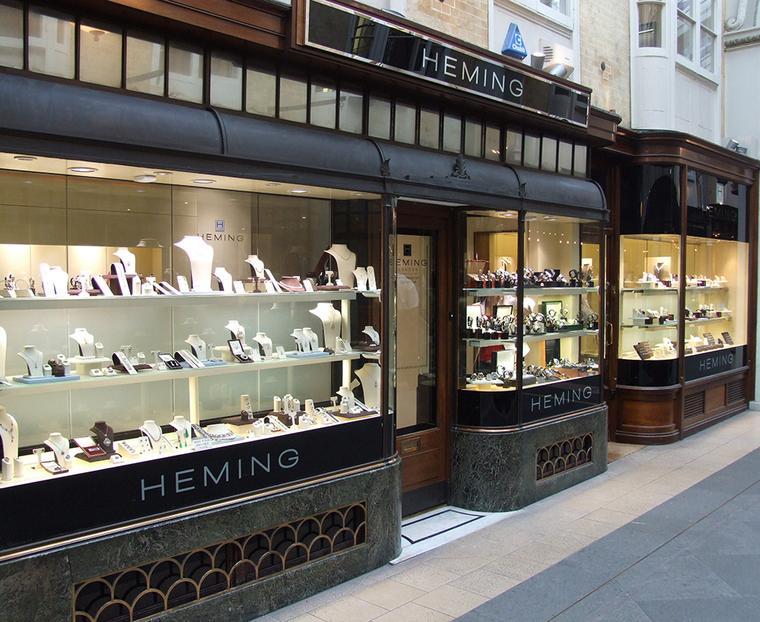 The intimate, covered shopping street vibe is perfect for perusing engagement rings and wedding jewellery away from the crowds. Window displays are carefully curated, staff are passionate and knowledgeable, and within the 200-yard length of the arcade you will encounter fabulous vintage jewels, one-off contemporary creations and some classic engagement rings by independent jewellers who have been bedecking brides-to-be for centuries.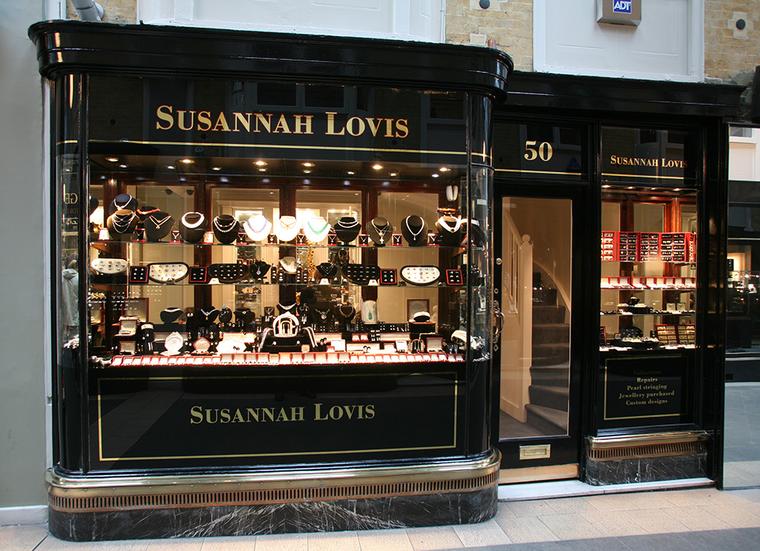 Susannah Lovis, who opened her boutique at no 50 Burlington Arcade in 2008, specialises in unique pieces that work to the exact specifications of the client, whether antique, bespoke contemporary designs or remodelled inherited pieces. Lovis is full of romantic anecdotes about her customers: "We had one man who came in and looked at every single ring, not just once but several times," she says. "At the end of each visit he would always come back to the same one. In the end, he didn't have the courage to buy it and proposed without a ring. Newly engaged, he brought his fiancée in to meet us. With no prompting she chose the exact ring that he had considered so many times before."
Another newcomer to the arcade, independent jeweller Nourbel & Le Cavelier opened its high-end boutique at no 23 in 2011. Founders Valerie Le Cavelier and Georges Karam are both trained gemologists and specialise in handmade,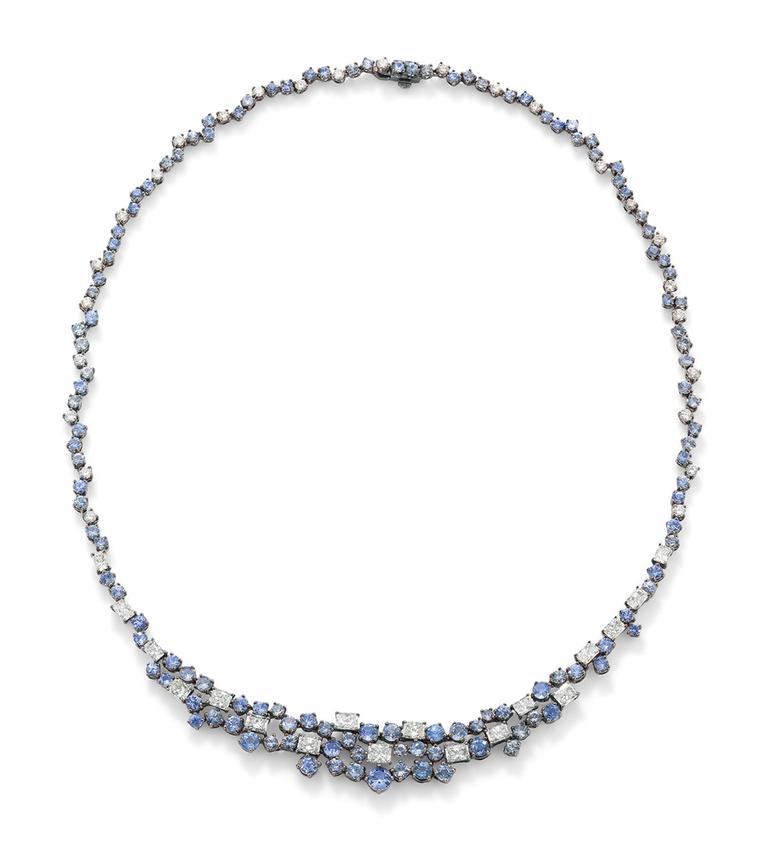 mostly one-of-a-kind jewels incorporating rare and precious materials, each of which bears the special Maitre-Joaillier hallmark. "Because a proposal and a wedding are such emotional moments, it is crucial to feel at ease with, and well advised by, your jeweller when you are choosing a beautiful and unique piece of jewellery," recognises Karam. Classic pieces, such as the one-off blue sapphire and diamond necklace, are future heirlooms, and grooms can pick up the finishing touches to their outfits here too, such as a pair of cufflinks engraved with the word 'luck' inside a four-leaf clover. "Because every man needs a bit of luck on his wedding day,'' laughs Karam.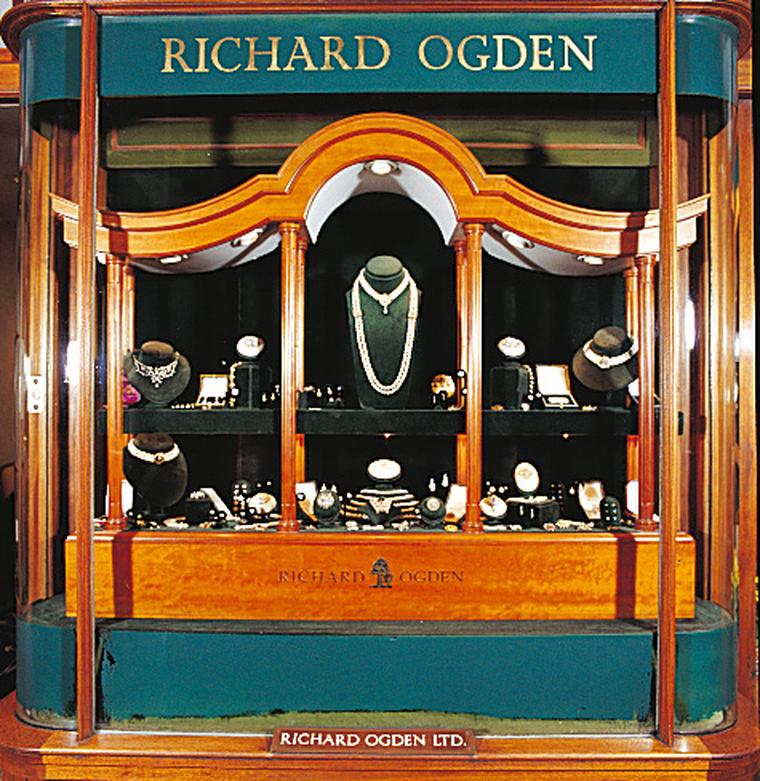 Richard Ogden, at no 28, specialises in antique jewellery and has been welcoming customers to the ring room at his Burlington Arcade boutique for more than 50 years. He recommends looking for an engagement ring with a timeless elegance that will "ideally become an heirloom cherished by the next generation". His boutique is full of such rings, including Art Deco designs set with rubies, emeralds and sapphires - the big three gemstones that are an increasingly popular alternative to diamonds. Other specialists in rare and collectable jewels include Heming at no 18-19 and Hancocks of London at no 52-53, both of which offer a bespoke service and contemporary jewellery alongside the antique. Hancocks can even hunt pieces down for you, be it a tiara, earrings or the perfect corsage brooch.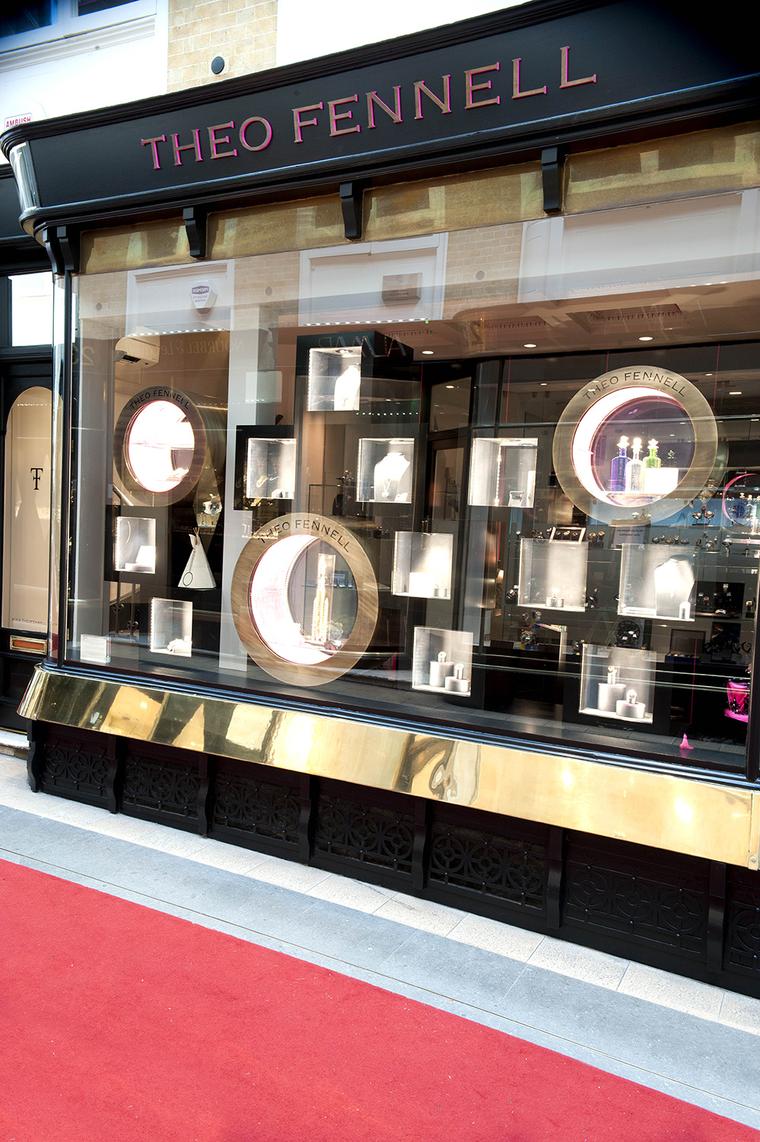 Famous for putting the fun back into fine jewellery, Theo Fennell at no 51 loves to see brides and grooms express their individuality. "Around 65% of our engagement rings are bespoke. The process allows for individuality and originality so the final piece is really part of the wearer, not just something out of a window," points out Fennell. Some of his bespoke designs are truly one of a kind - "we made a ring incorporating a bit of the Berlin Wall for an East German marrying a West German" - and getting your wedding bands engraved is extremely popular. "Our most common engraving is the initials of the couple and date of the wedding, but there is the occasional 'Honeybunch loves Bobo'," he says.
At no 27, Gary and Sheila, whose surnames emblazon their stylish shop front, offer a couture service that reflects their aesthetic integrity and sensibilities. "At Wright & Teague we offer a premier level of service, with knowledgeable sales people to ensure that your choice - whether a glamorous gem-set ring, simple organic band or bold statement - reflects your personality," says the talented collective. You can feel the love that has gone into their designs, and the passion they have for their art.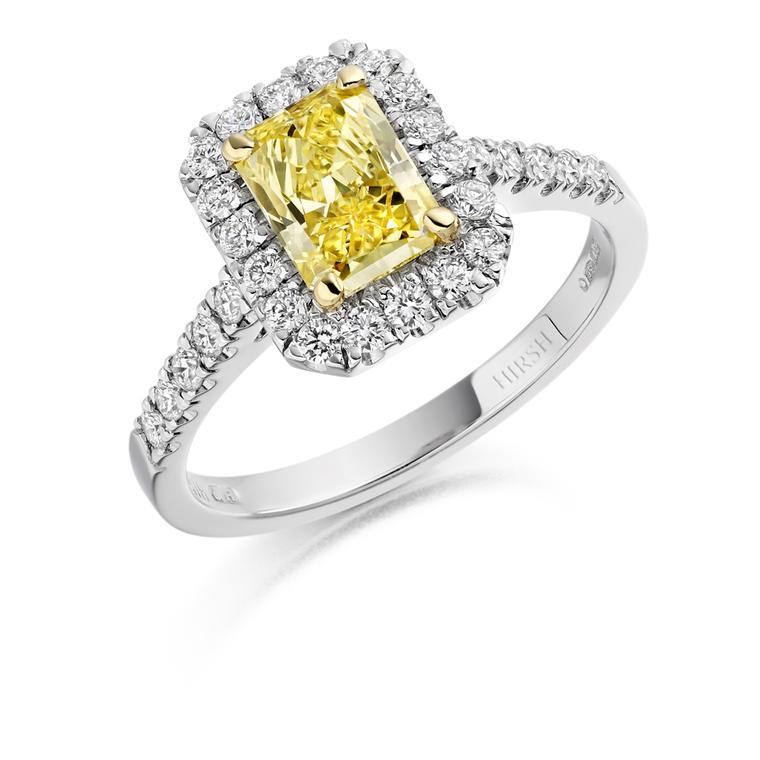 Fine jeweller Hirsh is at no 56-57. Every piece is designed and handmade in its London workshops, and the window sparkles with tempting jewels. If you're looking for a mega-watt piece, the Ellipse collection and Elegance multi-row bracelet are covered head to toe in diamonds. Of course, if most of your wedding fund has gone on the day itself, there are boutiques at Burlington Arcade, such as Ciro at no 30, which offer fun costume jewellery in both classic and contemporary styles, like Ciro's pearl stud earrings.  
In the heart of Mayfair, Burlington Arcade is directly adjacent to the Royal Academy and just a short walk from both Green Park and Piccadilly Circus underground stations. There is a total of 17 jewellers at Burlington Arcade:
Tessier 10-11 Burlington Arcade
Heming 18-19 Burlington Arcade
Nourbel & Le Cavelier 23 Burlington Arcade
Matthew Foster 25 Burlington Arcade
Wright & Teague 27 Burlington Arcade
Richard Ogden 28-29 Burlington Arcade
Ciro 30 Burlington Arcade
Burlington Jewellers 31 Burlington Arcade
Armour Winston 43 Burlington Arcade
Michael Rose 44 Burlington Arcade
Susannah Lovis 50 Burlington Arcade
Theo Fennell 51 Burlington Arcade
Hancocks of London 52-53 Burlington Arcade
Hirsh 56-57 Burlington Arcade
Milleperle 60-61 Burlington Arcade
Johnson Walker 64-65 Burlington Arcade
The entrance to Burlington Arcade, the longest and most beautiful covered shopping street in Britain.

Hancocks of London at no 52-53, dealers in rare and collectible jewels since 1849.

Jewellers since 1745, Heming is home to a carefully edited selection of timeless jewellery, including both vintage and contemporary pieces.

Every piece of jewellery at Hirsh (no 56-57) is designed and handmade in its London workshops.

Ciro pearl costume jewellery earrings.

The exterior of jeweller Richard Ogden's boutique at no 28. He has had the same address for more than 50 years.

The ring room in Richard Ogden's boutique.

The shop front of Susannah Lovis at no 50 Burlington Arcade.

Theo Fennell at no 51 is famous for putting an original spin on fine jewellery.

Ciro white shell pearl costume jewellery earrings.

Artist-jewellers Gary Wright and Sheila Teague handcraft all of their designs in the workshop above the Wright & Teague boutique.

Heming emerald and diamond bow brooch in platinum set with 10ct pavé-set brilliant-cut diamonds, edged with 4ct channel-set emeralds and with a five-stone baguette-diamond knot, circa 1950 (£15,000).