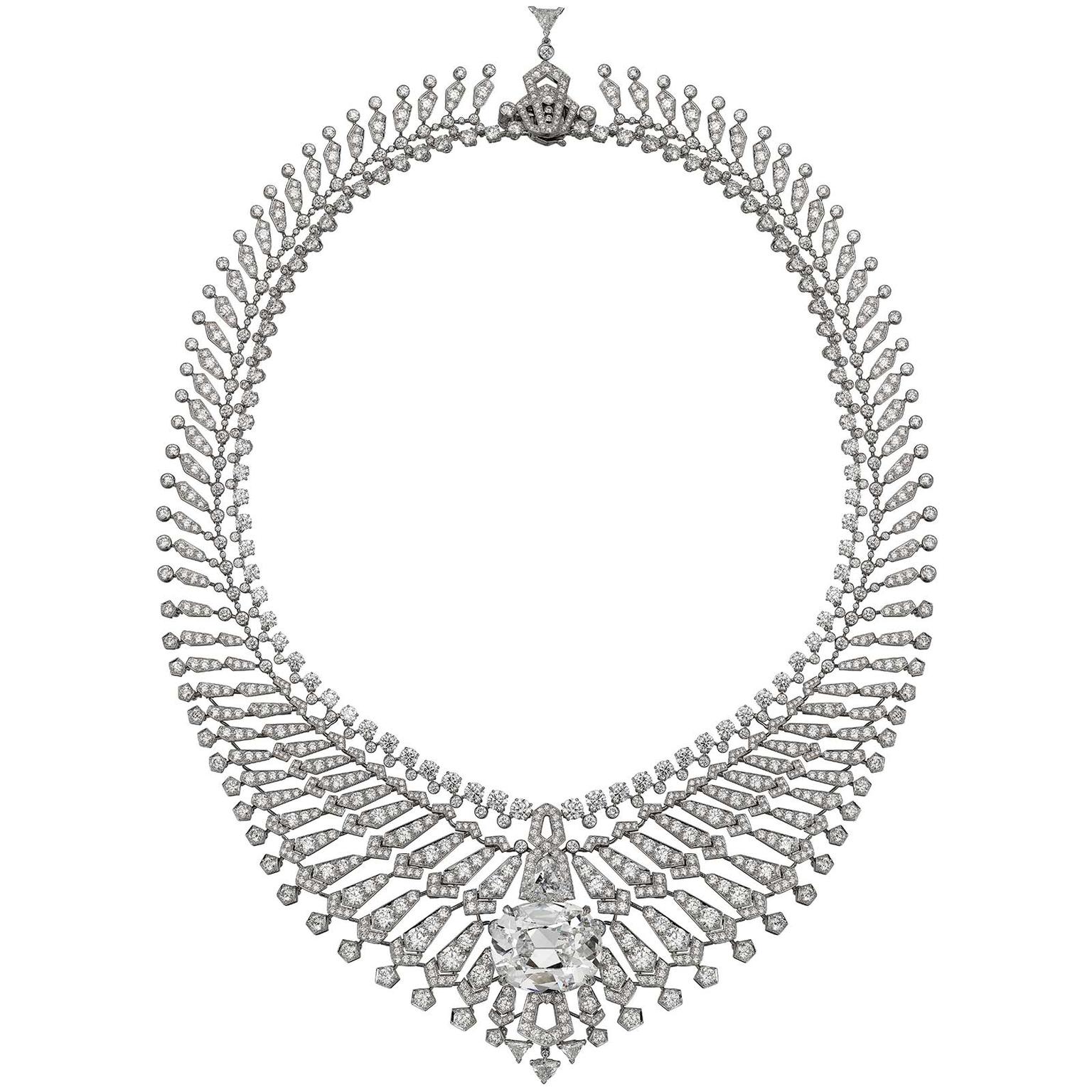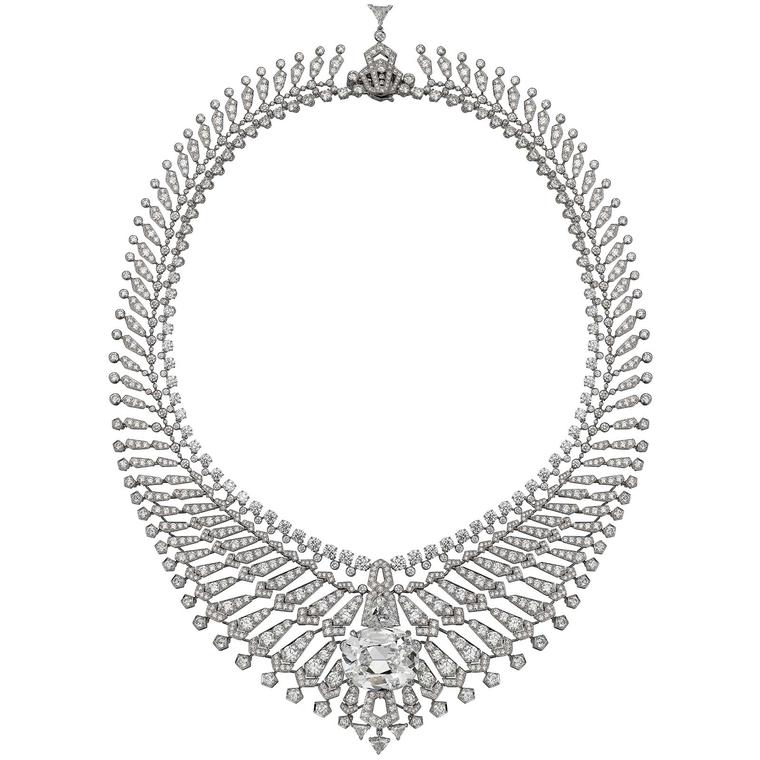 Diamonds are the most spectacular gemstone of them all thanks to their unique brilliance and fire. But diamonds really come alive when great design meets high carat counts. Here is my choice of the top diamond jewellery from 2015, which has changed the way we look at this most precious of stones.
The new Cartier Étourdissant high jewellery collection included this mesmerising diamond necklace with a central stone of almost 35 carats. In line with the current trend for convertible jewellery, this Cartier necklace can be worn in two ways - the first two tiers are removable, making this a very practical and, dare I say, useful necklace, which allows a formal necklace to have a life beyond the red carpet or gala balls.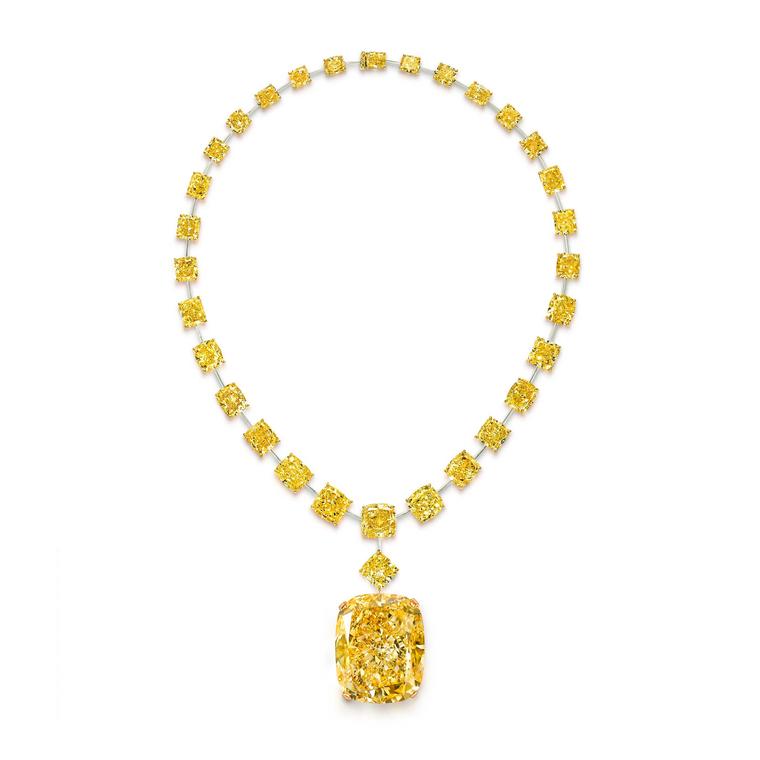 No round-up of spectacular diamond jewellery would be complete without including the Graff Golden Empress necklace featuring a 132.55ct Fancy Intense yellow diamond at its heart. Once you have seen a necklace like this, there is no turning back; you will compare all others to the Golden Empress.
Read more about extravagant diamonds here
Leading the way when it comes to sustainability and ethics is the Fairmined gold range of Chopard jewellery. This Green Carpet initiative is in collaboration with Livia Firth and confirms Chopard's ongoing commitment to using Fairmined gold. The diamond earrings, in the shape of the Cannes Film Festival's coveted Palme d'Or prize, are made with Fairmined gold and ethically sourced diamonds, and show that glamour and sustainability are a winning combination. Expect sustainability in jewellery to be a growing trend in 2016. 
Read more about Chopard Fairmined gold
For those for which a diamond ring is simply not enough, the Boghossian Jewels Kissing Diamonds ring, with a Fancy Vivid orangey yellow diamond set on top of another diamond, is the solution. Just when you thought there wasn't another diamond ring to add to your wish list, Boghossian has shown us another way to love them.
Read more about the trend for setting stones within stones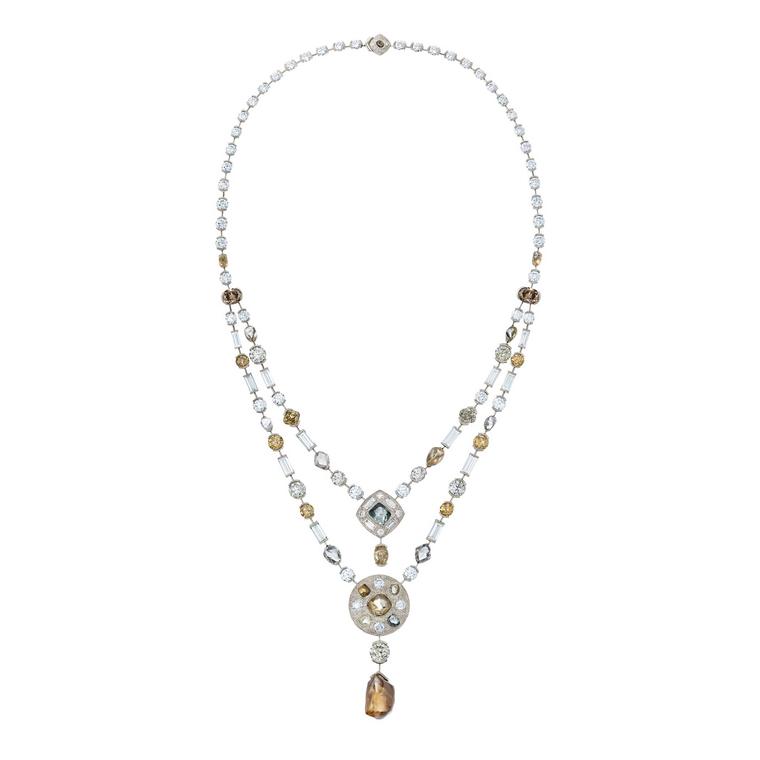 If you have been following The Jewellery Editor for a while, you may have noticed that I have a weak spot for the De Beers Talisman collection, which first put rough diamonds into the spotlight. This year saw the concept expand into a Talisman high jewellery collection, including this necklace with a 13.96ct brown rough diamond drop, and multiple colours of rough and polished diamonds. The allure of the soft pastel blue, yellow and brown hues of the rough diamonds are highlighted by the brighter sparkle of the perfectly cut and polished diamonds that make up this unique De Beers necklace.
The zenith of Boodles jewellery in 2015 was the launch of the Pas de Deux collection, created in association with The Royal Ballet. This diamond necklace intrigued me with its unusual use of marquise-cut diamonds and its ability to capture the fluid grace of dance with such ease.
I had to include Jessica McCormack's Party Jackets as they are such a brilliantly clever idea. Tired of your engagement ring or simply want to turn it into a stunner for a night out? Then slip one of these jackets around your ring to create a stunning cocktail knuckleduster. Why didn't anyone think of this before? Either way, transformable fine jewellery is a hot trend to look out for in 2016 and one that makes us see diamond jewellery in a whole new light.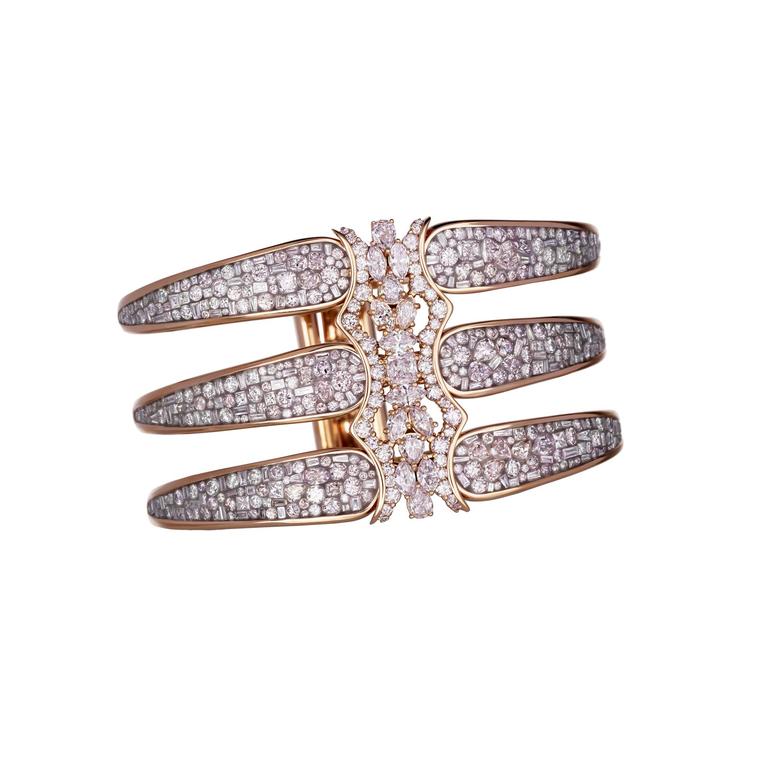 Last, and certainly not least, is the Plevé diamond bracelet in rose gold. I have included this bracelet as the technique for setting the diamonds into an invisible cement is new to the jewellery world. Winner of the Design Award for Best in Diamonds at the Couture Show Las Vegas, this little bracelet heralds an exciting new direction for diamond jewellery. 
The magnificent 132.55ct Fancy Intense yellow diamond named the Golden Empress by Graff, seen here on a necklace, was cut from a 299ct opaque rough stone unearthed from a mine in Lesotho.  

This Boghossian Jewels engagement ring from the Kissing Diamonds collection is set with a Fancy Vivid orangey yellow diamond.

Chopard earrings in Fairmined gold from the 2015 Green Carpet collection, set with 13.41cts of diamonds and created in collaboration with Livia Firth. To mark the 60th anniversary of the Palme d'Or prize, the new Green Carpet collection is inspired by the iconic award that was redesigned by Chopard co-president Caroline Scheufele.

This high jewellery necklace from the new De Beers Talisman collection displays a hand-selected array of diamonds in mixed cuts, including an exceptionally rare 13.79ct rough diamond.

Diamond drop necklace from Boodles new Pas de Deux collection inspired by The Royal Ballet.

Plevé Diamonds took home the Couture Design Award for Best in Diamonds Above $20,000 for this sparkling bangle in rose gold.

One-of-a-kind Cartier Étourdissant high jewellery necklace, set with a 34.96ct D-colour, cushion-shaped brilliant-cut diamond, a 1.60ct tröida-shaped diamond, and additional tröida-shaped and brilliant-cut diamonds. The first two rows are removable.