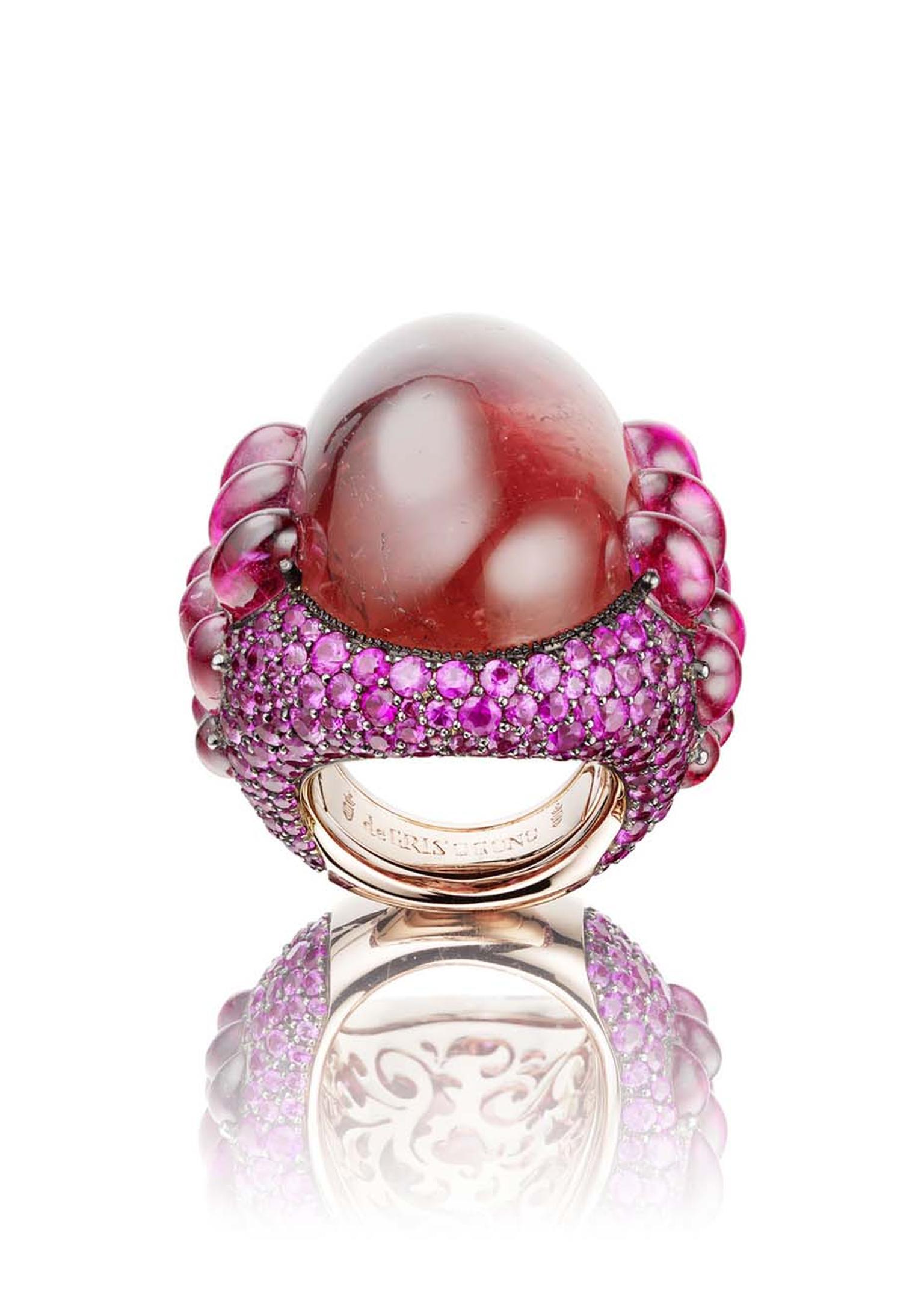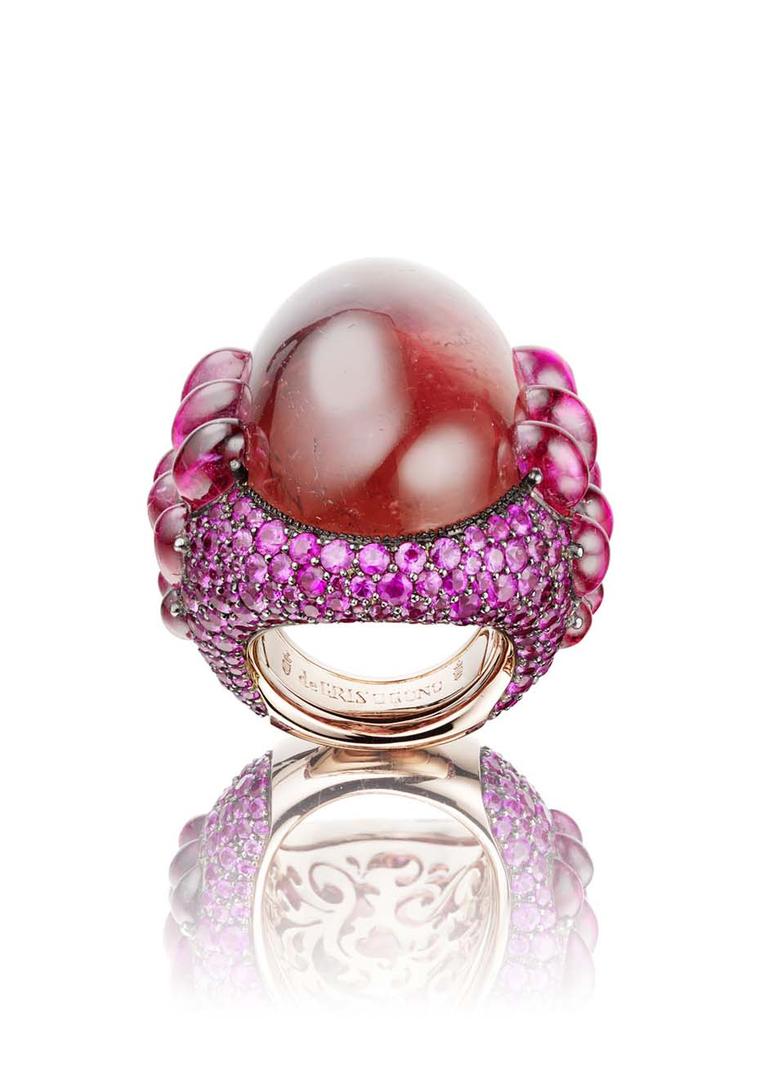 Anyone with a sense of fun knows that the festive season is a time for upping the ante with your jewels. Not that we want you to look like a Christmas tree, of course. But a choice bauble lit up with colourful stones will see you through the parties in more style than the ubiquitous Little Black Dress ever did.
When you show up at an xmas bash wearing one of these jewels, no one will be looking at your dress. Instead they will be cooing over your cool chameleon earrings (thanks Boucheron) or noticing from the other side of the room your killer de GRISOGONO ring, which looks like a piece of especially juicy fruit just landed on your finger.
Then there is Cartier's Paris Nouvelle Vague ring, exploding in a firework of pink sapphires and diamonds, and Kara Ross' Petra ring - a mini mountain of raw and smooth amethyst.
These spectacular jewels are worth throwing a party for, so rather than dreaming of a white Christmas, make yours a colourful one.
Jewellery Theatre Flower earrings in yellow gold from the Amaryllis Collection, set with rubies, sapphires and white, green and blue diamonds.

Stephen Webster 'Fly By Night' Couture long finger ring set in rose gold, with rubies and black and white diamonds.

Fabergé Emotion ring pavé set with multi-coloured gemstones.

Cartier Paris Nouvelle Vague Sparkling ring in pink gold with diamonds and pink sapphires (£16,600).

Kara Ross Petra split ring in yellow gold with raw and smooth amethyst and diamond ($7,500).

Borgioni Moroccan gold cuff with diamonds and coloured sapphires.

Boucheron Chameleon hoop earrings set with pavé round tsavorites, pink, blue, orange, yellow and purple sapphires, in blackened white gold.

Evelyn H Jewelry Ocean Lullaby ring with a 16.5mm pearl, accented by surrounding diamonds and pear shaped, cabochon moonstones, set in rose gold ($25,000).

Michael John Jewelry yellow gold pearl ring with a 2.74ct faceted sapphire and pavé citrine (US$5,300).

Robert Procop pink sapphire and crystal earrings.

Tiffany & Co. Mistletoe brooch in white gold, with diamonds, tsavorites and South Sea pearls ($53,000).

De GRISOGONO Melody of Colours ring in pink gold, set with an oval-shaped cabochon-cut tourmaline of 79.43ct, surrounded by cabochon-cut tourmalines and pink sapphires.