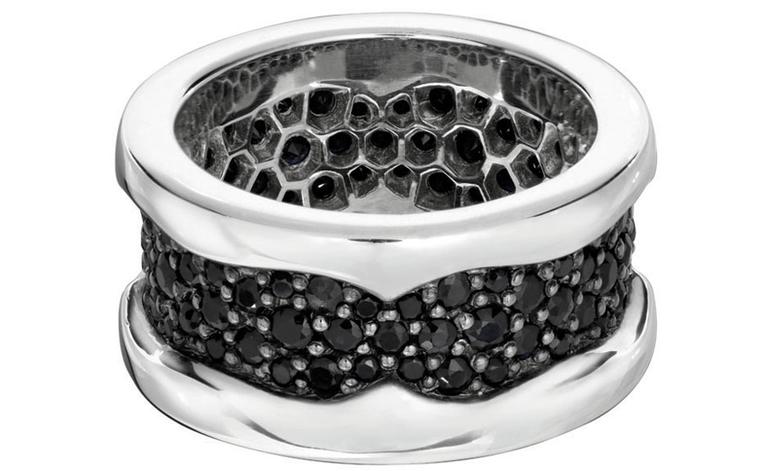 Proposing to your loved one may happen only once, but when the lady is doing the proposing it's even rarer, and with the leap year upon us it's high time to embrace a cheeky little tradition and the fabulous rings that come with it.
Hundreds of years ago English law refused to recognise the 29th of February and so the day was simply ignored and 'leapt over'; by giving the cold shoulder to this particular day many assumed that with no legal recognition came the freedom to break traditions for one day only; and so women who feared they might get the cold shoulder themselves began posing the Big Question too. There are other histories as well, with some believing the tradition stems from the old Irish legend that St Bridget and St Patrick made a deal that would 'balance out the year' on the one day that unbalances it, by letting men and women swap their presumed roles. Either way a new tradition was borne by subverting another, one that not only empowers women but also makes way for a very particular type of ring: the men's engagement ring.
On every other day of the year the engagement ring undertakes an elegant, considered and deceptively delicate form - on the 29th February even the sternest masculinity can bear the hallmarks of potential wedded bliss. Stephen Webster's rings get straight to the point with the aptly named No Regrets band, set in Sterling Silver with black sapphires, which also adorn the fierce Rayskin ring. Interesting spins on the classical men's band can be seen in both Malcolm Morris and Deborah Kelly Hopkins' rings, with Kelly's 9ct gold and diamond bands and Morris' chiselled gold rings all in possession of brash and textured sensuality making them ideal for the day in question. But for those looking for classically clean lines and smooth edges for their man, there is the spectacularly bold simplicity of William Cheshire's rings from EG Studio, in particular the 18ct gold Casino and Lightening, at home next to Josef Koppmann's timeless 18ct white gold and silver rings.
It may be a day that only comes once every few years, but it's also one for which you'll be spoilt for choice when it comes to asking that very special question. And if they say no, they can always buy you twelve pairs of gloves to hide the engagement shame as per another Leap Day tradition. That said, I know which tradition I prefer.
With thanks to the Kath Libbert Gallery.
Malcolm Morris chiselled rings in 18ct white and yellow gold from £2200

Stephen Webster Tokyo Calling Spinning ring set in sterling silver with Rose Gold plating, £175

Stephen Webster No Regrets Band set in sterling silver with Black Sapphires, £225

William Cheshire Casino 18ct yellow gold ring from EG Studio £1,400

William Cheshire Casino sterling silver ring from EG Studio, £125

William Cheshire Lightening 18ct yellow gold ring from EG Studio, Price on Application

Deborah Kelly Hopkins 9ct yellow gold and diamonds ring from £658, wide ring from £998

Josef Koppmann 18ct white gold and silver rings from £515

Stephen Webster Rayskin Ring set in sterling silver with Black Sapphires, £450