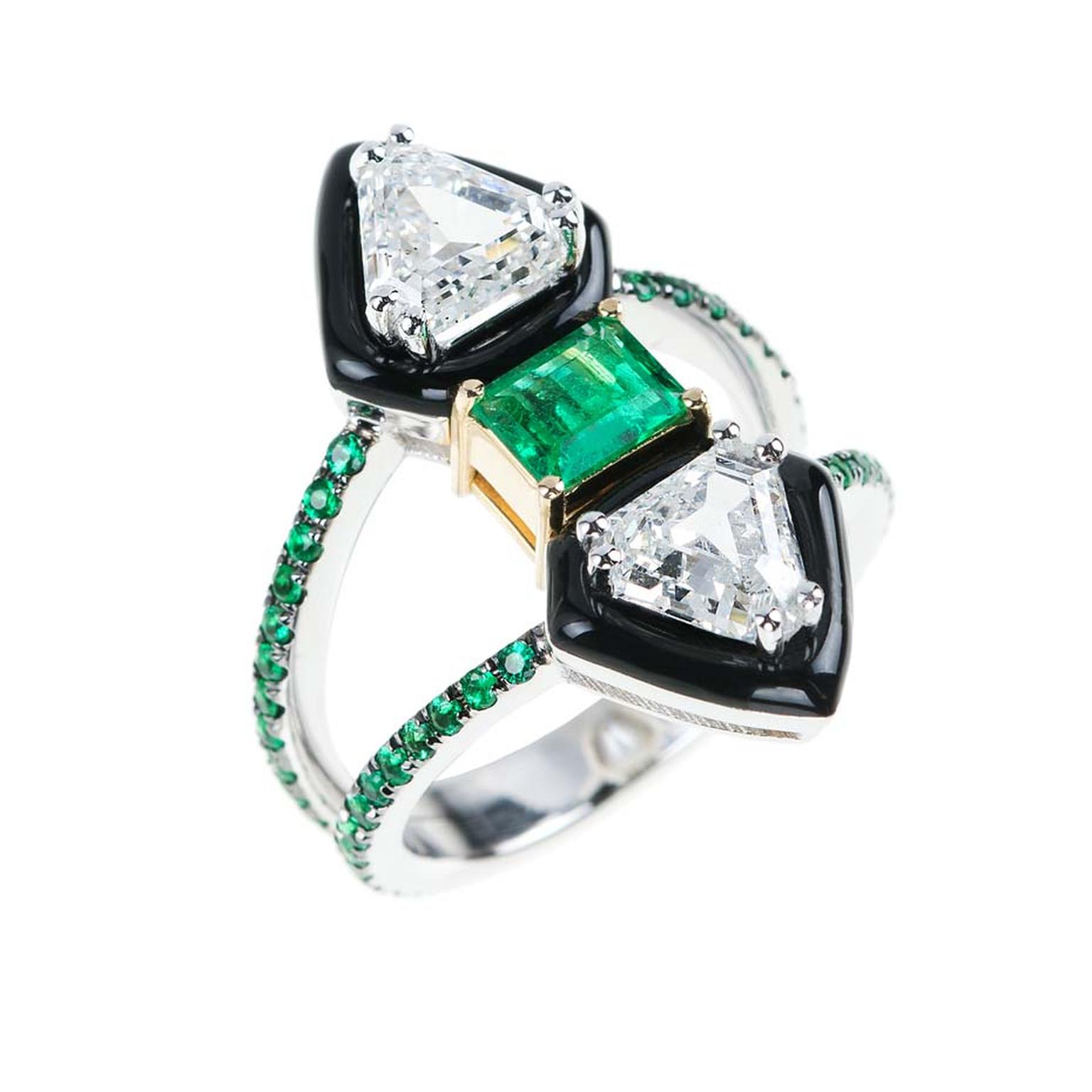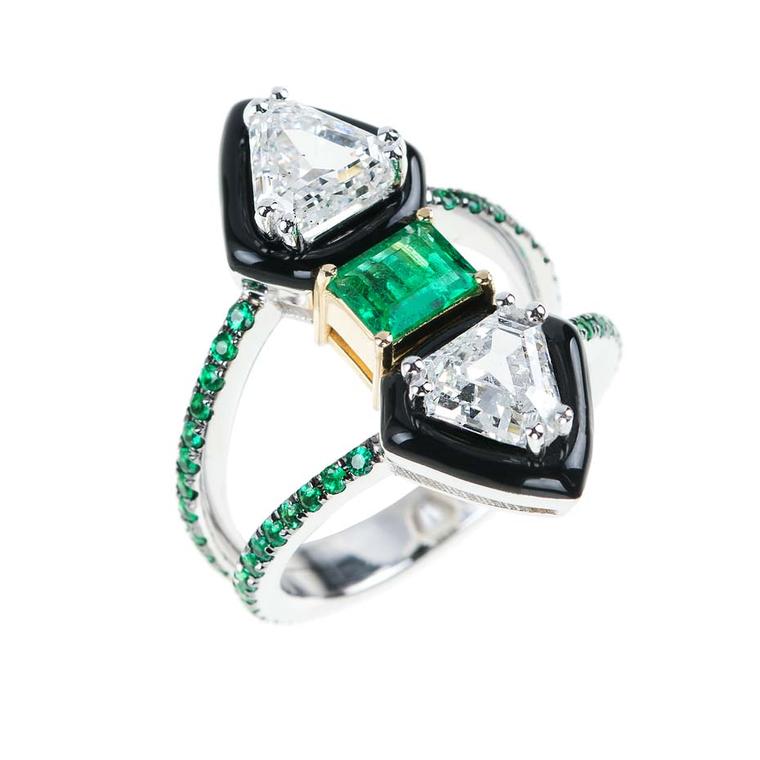 By Åse Anderson
The mere mention of a new Nikos Koulis fine jewellery collection is enough to make our hearts beat that little bit faster, so imagine our joy when the Greek designer announced the launch of his first-ever range of engagement rings.
Since his eponymous fine jewellery brand was catapulted onto the global stage by celebrity fans such as Jennifer Lopez and Daphne Guinness, Nikos Koulis has been entrancing us with his intricate coloured gemstones, which combine avant-garde design flair with an effortless wearability.
Read more about Nikos Koulis fine jewellery collections
Entitled "Oui" (French for "yes", which is of course the response you want an engagement ring to elicit!), the Nikos Koulis engagement ring collection was unveiled to great acclaim at Baselworld jewellery earlier this month. The monochrome rings in the fine jewellery collection play on the stark contrast between white diamonds and black enamel, while the more colourful options incorporate bright green emeralds. With their mix of geometric sharp angles and round curves, these are thoroughly modern and unique engagement rings that will appeal to stylish women looking for an alternative to the traditional gold band and diamond ring. 
When an engagement ring is this tantalising, saying "Non" is not an option.
Nikos Koulis princess-cut diamond engagement ring, with diamonds inset into black enamel, is one of the unique engagement rings from the talented Greek designer's new "Oui" bridal collection.

Nikos Koulis new "Oui" collection of engagement rings - launched at Baselworld 2015 - is a distinctive new voice in the bridal sector.

A triangle-cut diamond and emerald, divided by a line of black enamel, give this Nikos Koulis unique engagement ring an Art Deco feel.

This unique engagement ring from the new "Oui" bridal collection from Nikos Koulis features an oval-cut diamond encased in black enamel with two emeralds either side.

Emerald-cut diamond engagement ring in white gold and black enamel from Nikos Koulis fine jewellery "Oui" collection.

Nikos Koulis fine jewellery diamond engagement ring in white gold, set with a central yellow diamond encircled by a halo black enamel, with baguette diamond shoulders.

Nikos Koulis creates a powerful silhouette for his new "Oui" collection of unique engagement rings using black enamel. This diamond engagement ring is set with a central emerald and additional pavé emeralds around the double band.