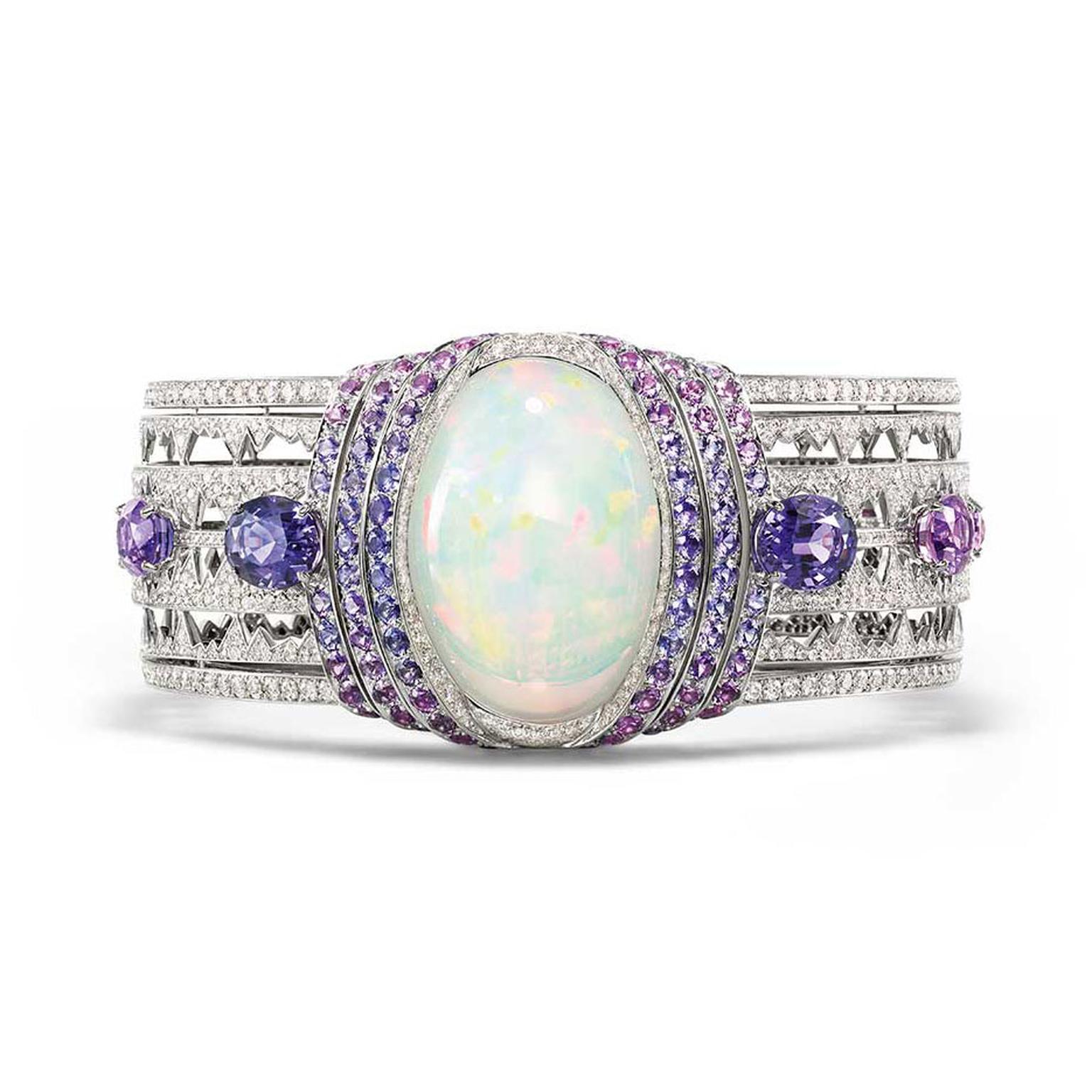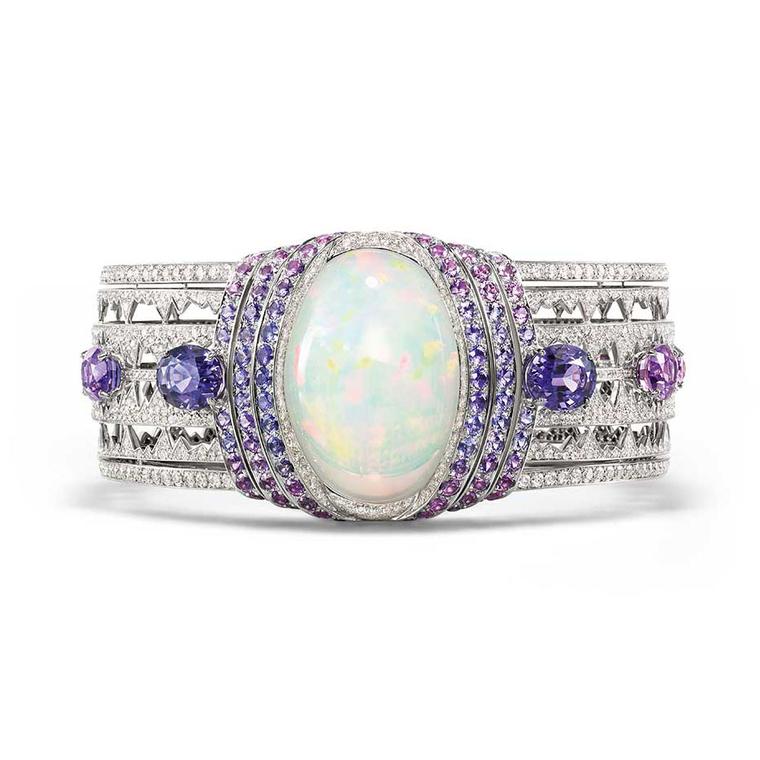 If gemstone families were real, Ethiopian opals would be the annoying little brothers or sisters who come out of nowhere and somehow manage to outshine their older siblings.
Compared to their Australian relatives, which were first stumbled upon in the late 19th century, Ethiopian Wello opals are newbies in the world of gemstones. Discovered in 2008 near Wegel Tena in the Wello Province, these are not to be confused with another type of Ethiopian opal from the Shewa Province, which came onto the market in 1993 but proved to be prone to cracking. Laboratory tests of the Wello opal, however, have confirmed that it is as stable and tough as similar stones found in Australia and Brazil and, as many jewellery designers have discovered, perfect for setting into opal jewellery.
Read more about Australian opals
Unlike Australian opals, which are formed in ancient seabeds, Ethiopian opals are the result of volcanic activity, with the stones forming in nodules within the volcanic ash. Volcanic opals are also known as hydrophane opals - from the Greek word for water loving - because of their ability to absorb water. When wet, the stones become transparent before returning to their opaque colour, with a vivid colour play that is not dissimilar to the magical Northern Lights.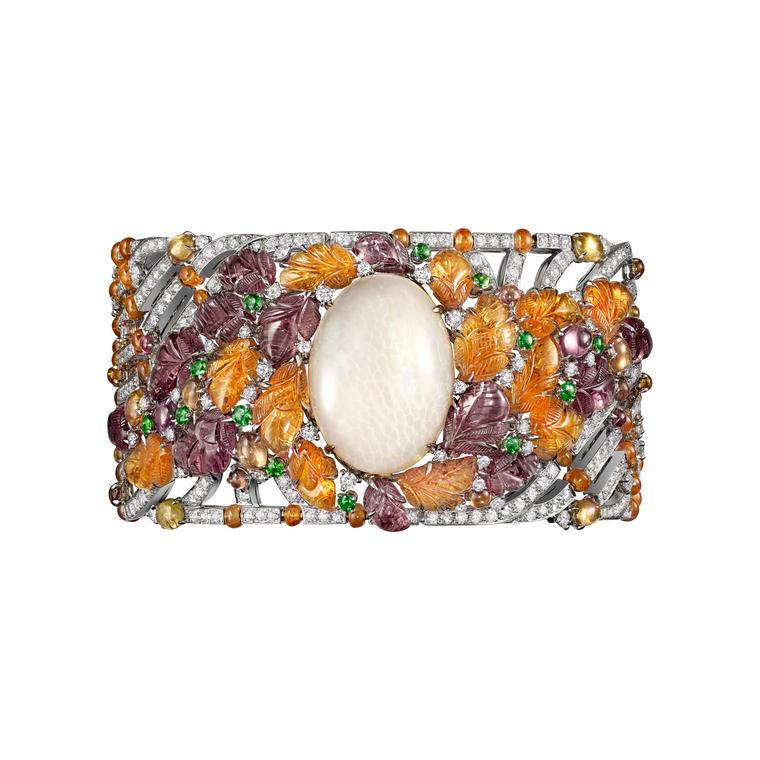 Its shimmering beauty makes the Ethiopian opal a natural choice for high jewellery collections where only the very finest gemstones will do. A rare oval-shaped 24.91ct Ethiopian opal takes centre stage in the Eté Indien bracelet from the Cartier Etourdissant high jewellery collection, its gleaming paleness accentuated by the brightly coloured gemstones surrounding the stone. The Ethiopian opal also plays a starring role in the watery wonderland dreamed up by Chaumet artistic director Claire Dévé-Rakoff in the appropriately named Lumières d'Eau high jewellery collection. Here, the watery surface of the opal, shot through with iridescent hues, is reminiscent of the colours that form when the sunlight hits the sea.
Read more about the Cartier Etourdissant collection
In the high jewellery Louis Vuitton ring, the fire-tinged shimmer of the opal, tempered by its lustrous milky sheen, makes it even more captivating than the accompanying bright mandarin garnet.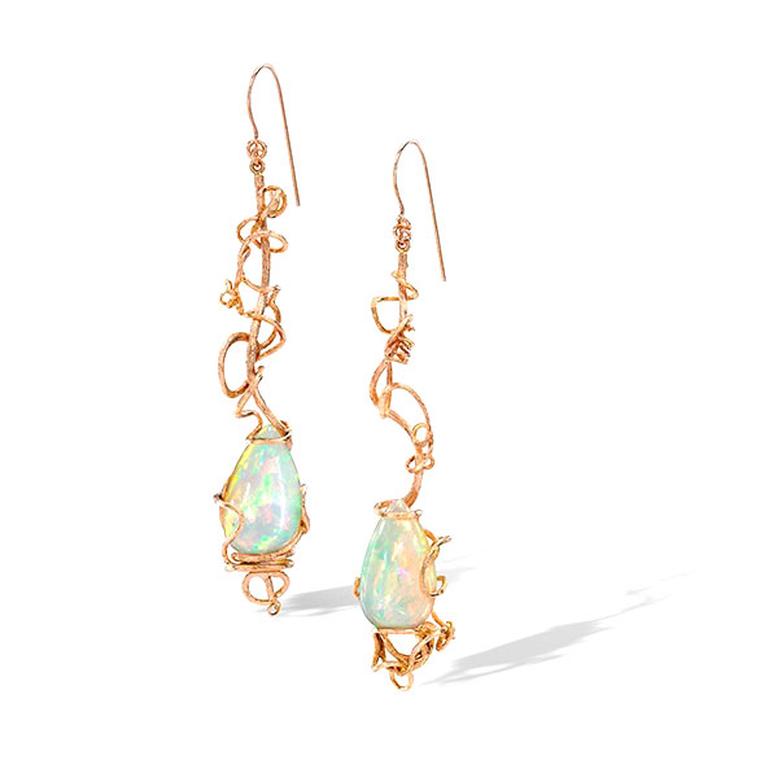 London-based jewellery designer Ornella Iannuzzi is a huge fan of the Wello opal and travelled to Ethiopia in 2010 to source the rough stones herself. She says: "I totally fell in love with the country, which is as mesmerising as its opals. Every time I work with Wello opals, it reminds me of my trip. Since I brought back a good stock of rough opals, I also started carving my own stones and this has been very addictive." Following her trip, she created the Lucy in Wonderland collection, which was based around the Wello opal, and since then the stone has featured in numerous pieces, including her celebrated Les Corallines and Rock It! collections.
Annoushka Ducas is another British designer who has discovered the mesmerising allure of Wello opals. Her one-of-a-kind Ethiopian opal jewellery, featuring uniquely faceted opals framed by a double halo of champagne diamonds and set in black gold, is not only beautiful to look at but also comes with a clean consciousness as 20% of all proceeds are donated to the charity, Give a Future. Annoushka herself is an active patron of the charity, which has helped more than 10,000 people in Ethiopia find employment through education and training.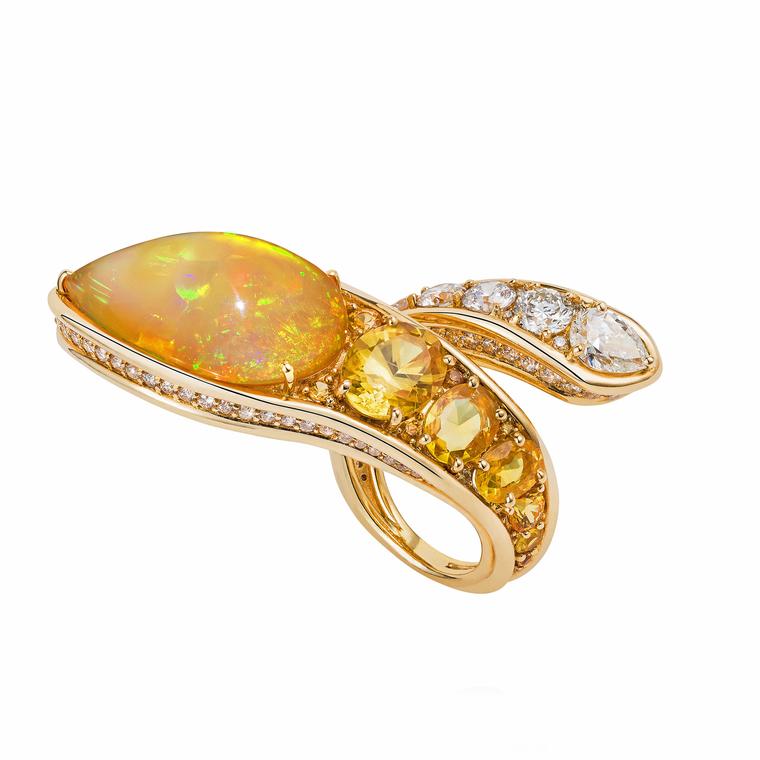 The Ethiopian opal is definitely in its element when featuring as the star attraction in a jewel such as this ring by New York-based jeweller Goshwara. And the diverse play of colours in the opal really appeals to designer Sweta Jain, whose vibrant and colourful pieces mimic the gentle curves of the feminine silhouette. Brazilian designer Fernando Jorge also allows the opal's beauty to come to the fore in his one-of-a-kind ring where the yellow flecks in the majestic stone are reflected both in the gold and yellow sapphires surrounding it.
While the jewellery world rejoiced when Ethiopian opals first came onto the market seven years ago, the soaring demand means that there has already been a huge drop in supply of the stone. However, as we have seen with the pink diamond, this impending rarity will only serve to make it more desirable and sought after. 
Read about Ethiopian opals on our list of best high jewellery of 2015
Cartier high jewellery bracelet from the Etourdissant collection featuring a creamy coloured 24.91ct Ethiopian opal surrounded by garnets, tsavorites, coloured sapphires and diamonds. 

Louis Vuitton white gold ring with an Ethiopian Wello opal, mandarin garnet and diamonds from the Chain Attraction collection. 

Ornella Iannuzzi ring in 18ct yellow gold set with a 21.05ct Wello black opal from the Les Précieuses Corrallines collection. 

Ornella Iannuzzi yellow gold and diamond ring from the Rock It! collection featuring a 3.00ct Wello opal sphere. 

Ornella Iannuzzi Rosée du Matin sur la Vigne Enchantée drop earrings in 18ct rose gold and each set with an Ethiopian Wello opal.

The twisted metal setting on these Ornella Iannuzzi opal earrings from the Lucy in Wonderland collection was inspired by the skyline shape of the Simien Mountains in Ethiopia. 

Annoushka one-of-a-kind earrings in 18ct white gold set with brown diamonds and hand-faceted Ethiopian opals totalling 7.38ct. 

Annoushka necklace featuring an 8.37ct Ethiopian opal pendant surrounded by a halo of champagne diamonds, set in 18ct white gold and finished in black rhodium.

Goshwara ring featuring an Ethiopian opal set in yellow gold with diamond pavé.

Fernando Jorge one-of-a-kind Ethiopian opal ring in yellow gold embellished with yellow sapphires and diamonds. 

Chaumet high jewellery bracelet in white gold set with a 39.05ct opal from Ethiopia, brilliant-cut diamonds and violet sapphires from the Lumieres d'Eau high jewellery collection.