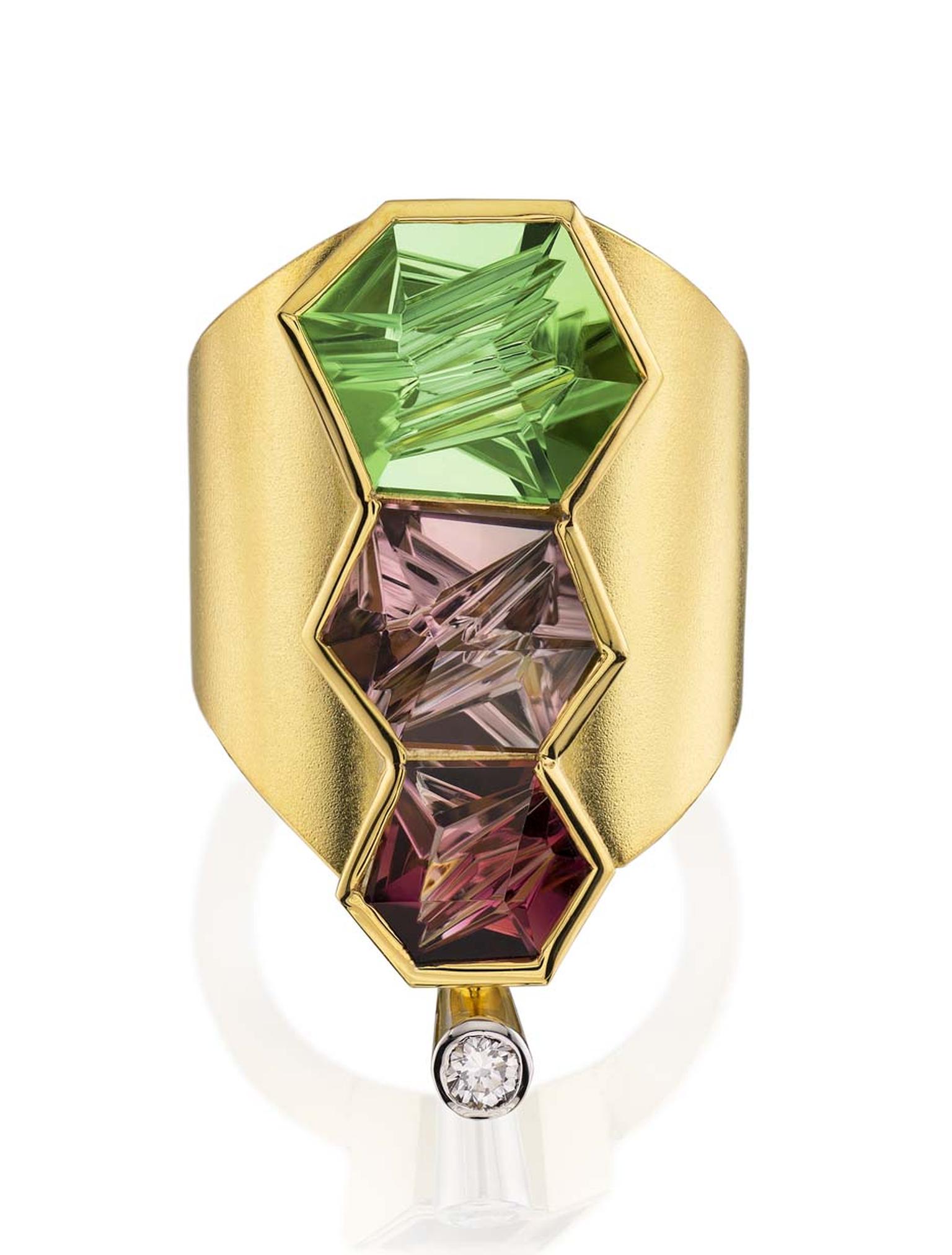 Germany has a long and rich history of jewellery making, primarily centred around the town of Pforzheim. Located in the state of Baden-Württemberg, Pforzheim's thriving jewellery and watchmaking industry has earned the town its nickname "Goldstadt" or Golden City.
The tradition harks back to 1767 when the town's overlord set up a watch and jewellery factory in the local orphanage. Today, Pforzheim is home to the world's only museum devoted to the history of jewellery with exhibits that span over 5,000 years, as well as the internationally renowned School of Design and the Institute of Jewellery Technology at Pforzheim University.
One of Germany's oldest jewellers, Wellendorff, was established in Pforzheim in 1893 and still has its headquarters there. Now in its fourth generation as a family-run business, Wellendorff is proud to fly the "made in Germany" flag. The jeweller is best known for its iconic rope necklace, crafted out of soft, pliable gold, and its popular spinning rings decorated with enamel.
With over 300 years of heritage from which to draw, it's no surprise that the first jewellery collection from German porcelain specialist Meissen was met with great acclaim. Initially set up in 1710 by Emperor Augustus the Strong, Meissen has grown from a porcelain manufacturer into an international luxury and lifestyle brand, encompassing couture gowns, accessories and fine jewellery as well as home furnishings and artwork. The jewellery is produced by Meissen Italia, a regional branch set up in 2012, based in Milan. While hand-painted porcelain is often the starting point for Meissen Couture's jewellery collections, the jewels also incorporate crystals, diamonds, coloured gemstones and gold.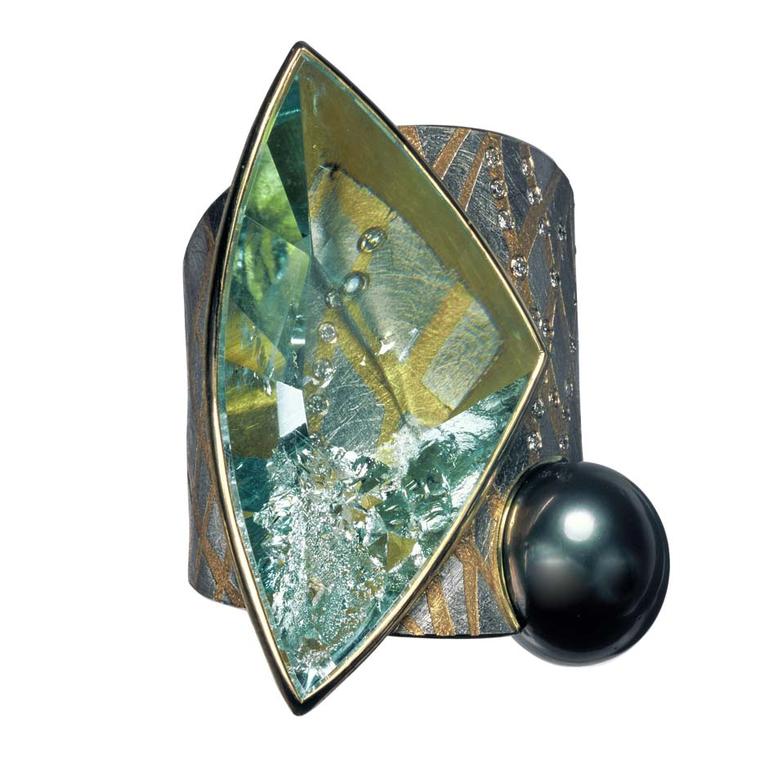 Nature and avant-garde art come together in the exquisite one-off jewels by Atelier Zobel. In his studio on the shores of Lake Constance at the northern foot of the Alps, designer Peter Schmidt uses the gems' natural crystalline structures as his starting point, before adding metalwork inspired by urban landscapes to create jewellery with alluring contrasts.
Munich-based Schreiner Fine Jewellery is another company that has catapulted German-made jewellery onto the world stage. Its name is synonymous with modern luxury and Schreiner's spectacular jewels are regularly spotted on the red carpet as well as on the society pages of international glossy magazines. The latest collection is a tour de force of intensely coloured sapphires and tanzanite paired with the finest diamonds. This pair of handmade diamond and sapphire earrings typifies the brand's glamorous handwriting and immaculate attention to detail. Also worth a mention is this stunning ring by Selected Jewels of Frankfurt. Handcrafted in pink gold, it features a shimmering 42.28 carat cushion-cut morganite surrounded by 198 white diamonds and yellow sapphires.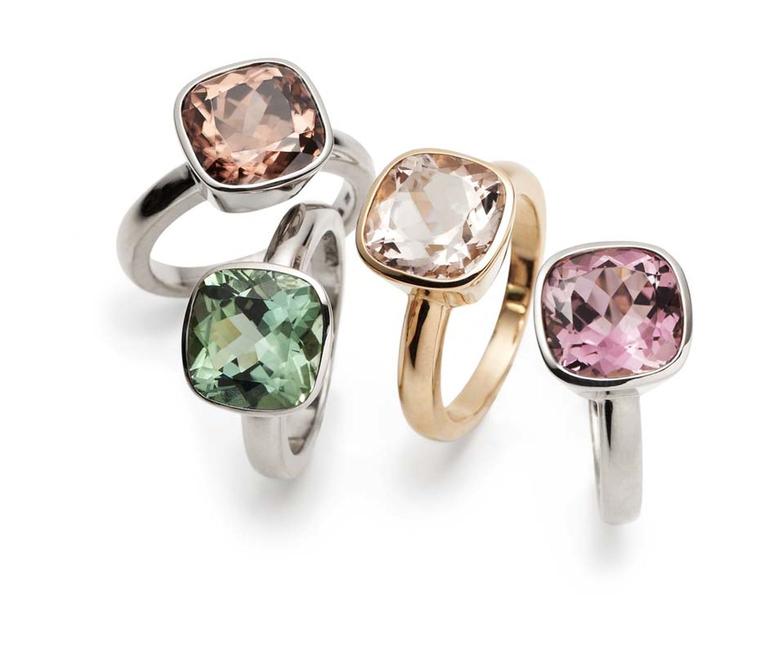 With an impressive list of retailers that includes Colette in Paris, Dover Street Market in London and Maxfield in LA, CADA has amassed a global fan base in the 20 years since its launch. The business was set up by husband and wife team Annette and Herbert Kopp who met at the Academy of Fine Arts in Munich where she was training to be a silversmith and he was studying painting. CADA, which stands for Creativity, Arts Designs and Anarchy, produces edgy, glamorous pieces featuring motifs such as angels, demons, Buddhas, flowers, and snakes.
"Designing the stone" is the motto at family-run jeweller Atelier Munsteiner. Born into a family of gem cutters, Bernd Munsteiner studied at the arts and crafts school in Pforzheim and his stone cutting skills have earned him the moniker "the Picasso of gems" among his industry peers. He was the first contemporary jewellery artist to work with crystals, cutting and polishing them into sculptural geometric shapes set in gold or platinum. Today, Bernd runs Atelier Munsteiner along with his son Tom and daughter-in-law Jutta, who each bring their own set of jewellery skills to the company.
Munsteiner Extensions earrings set with six tourmalines in yellow gold.

Munsteiner gold necklace set with a 52.91ct tourmaline and a brilliant-cut Spirit diamond.

Atelier Zobel ring in platinum and gold, set with an aquamarine, Tahitian pearl and champagne diamonds.

Atelier Zobel Bamboo earrings in gold.

Atelier Zobel cuff for men in gold and silver featuring natural brown princess-cut diamonds and rough diamonds.

Schreiner cabochon sapphire and diamond necklace, earrings and ring.

Selected Jewels Grand Palmyra ring in pink gold, set with a 42.28ct cushion-cut morganite surrounded by white diamonds and yellow sapphires.

Wellendorff Genuine Delight gold bracelet with diamonds and mother of pearl.

Wellendorff Genuine Delight gold amulet necklace with diamonds and mother of pearl.

Wellendorff Genuine Delight gold rings with diamonds and coloured enamel.

CADA Roma rings in white gold with zircon, white gold with green tourmaline, rose gold with morganite and white gold with pink tourmaline.

CADA jewellery, such as these geometric gemstone earrings, is stocked at retailers such as Colette in Paris, Dover Street Market in London and Maxfield in LA.