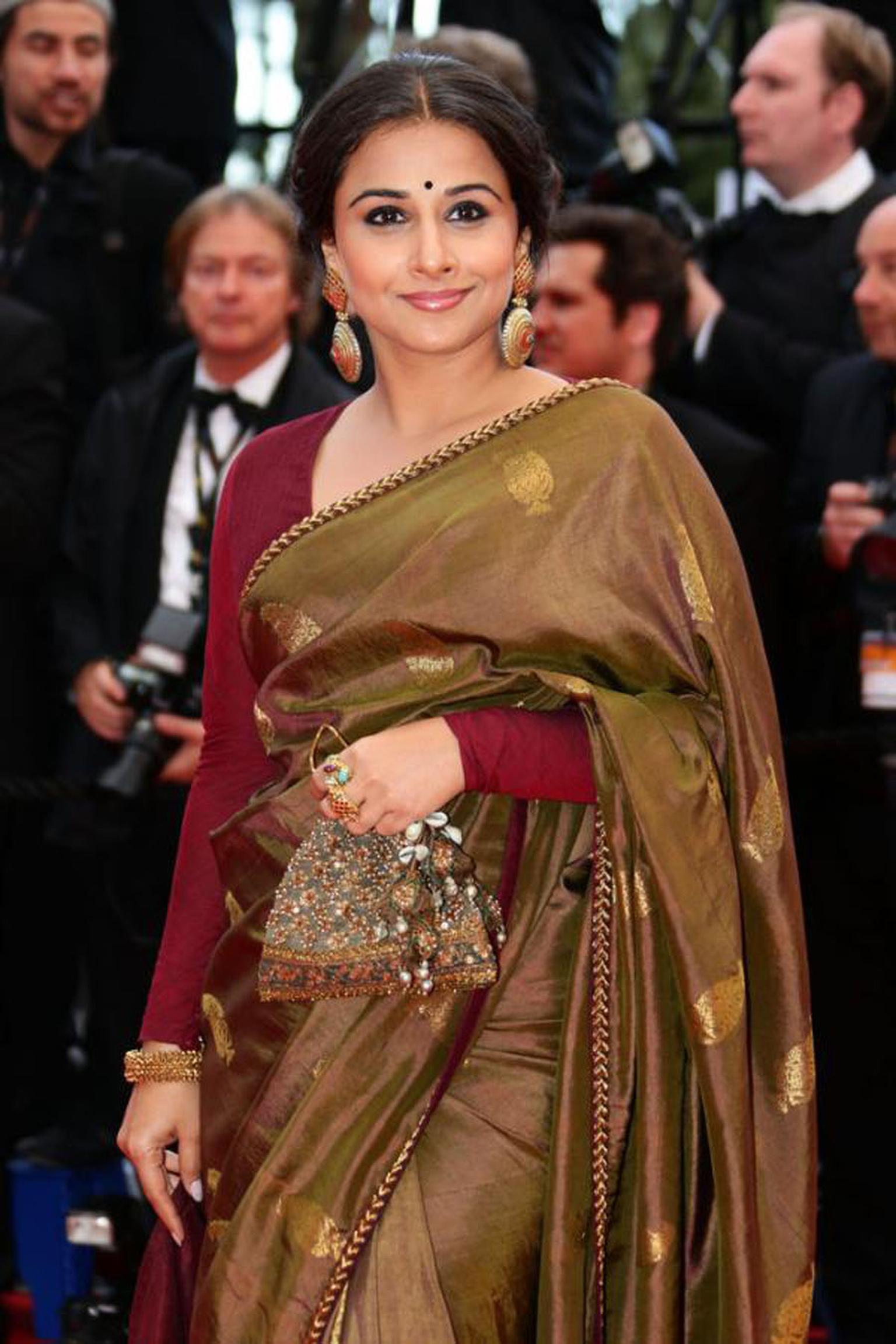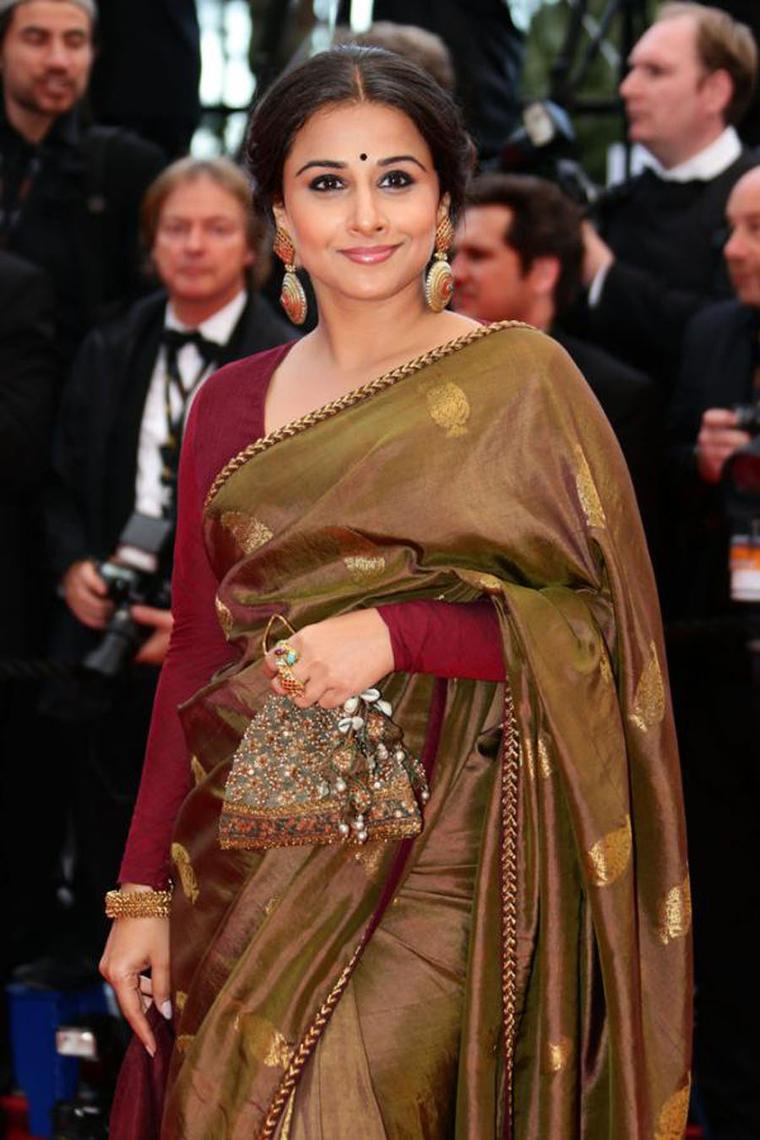 Jaipur-based jewellery powerhouse Amrapali is no stranger to the red carpet. So it is no surprise that at the Cannes Film Festival this year, Amrapali was present at the highest-profile event for the film industry. 
Vidya Balan, the Indian actress and member of the Cannes jury, chose to wear Amrapali jewels with her sari to the 'Bombay Talkies' premiere at Cannes Film Festival. Another famous Indian actress, Freida Pinto, chose to wear Chopard and not the more traditional Indian sari and jewellery look. 
Vidya Balan's jewels consisted of yellow gold South Indian temple jewellery featuring religious motifs of gods as well as large tribal earrings with strong geometric patterns. Colour was present in the multi-stone rings that Vidya wore, giving her red carpet look a distinctly Indian flavour as she flew the flag for the jewels and clothes of her country. 
Vidya Balan wore traditional Indian jewellery throughout the week at Cannes.

Amrapali jewel-encrusted ring, chosen by Vidya Balan for her red carpet appearance.

Statement Amrapali earrings, also chosen by Vidya Balan for her appearance at Cannes.

No necklace was necessary with Freida Pinto's halter-style dress. Instead, she chose a pair of elegant Chopard diamond chandelier earrings.

Vidya Balan looked stunning throughout all of her appearances at Cannes, accessories head-to-toe with beautiful gold Amrapali jewellery.

One of the rings from Amrapali that Vidya Balan wore at Cannes over the weekend.

Another statement ring from Amrapali that Vidya Balan wore at Cannes.

Traditional South Indian temple jewellery-inspired yellow gold bangle worn by actress Vidya Balan to the premiere of 'Bombay Talkies' at Cannes.

The final gold Amrapali gold bangle worn by Vidya Balan at Cannes.

The bold geometric gold earrings by Amrapali chosen by Vidya Balan for her red carpet appearance.

Bollywood actress Vidya Balan in look number two of the day, accessorised with Amrapali jewels.

Vidya Balan and Uma Thurman were pictured together at the premiere of 'Zulu'.