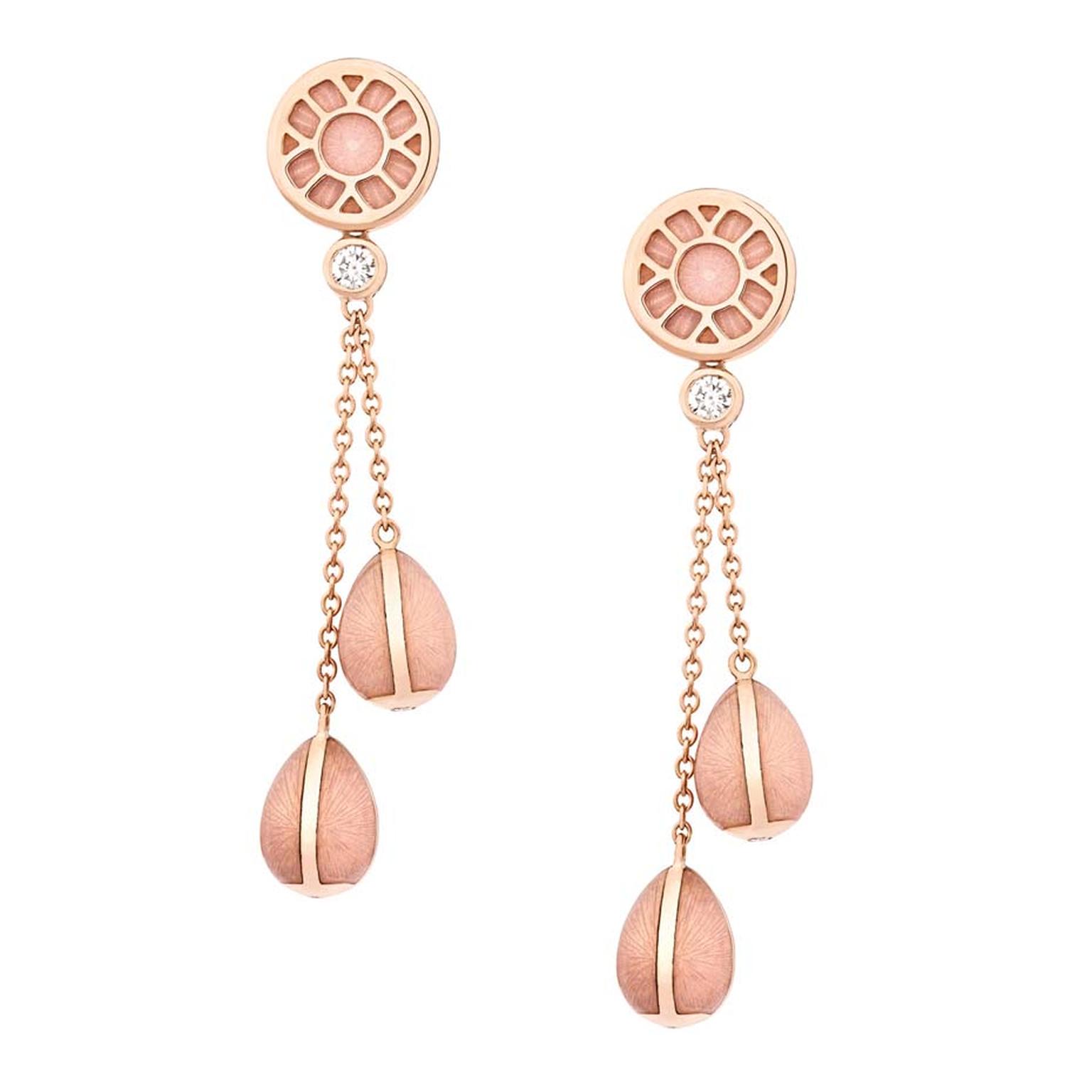 By Åse Anderson
It's impossible to imagine Easter without eggs but, unlike the chocolate varieties currently tempting us, these bejewelled high jewellery eggs won't melt all over your new outfit or go straight to your hips.
For a humorous and unique twist on the traditional egg, you can't beat these fried egg Tessa Packard earrings from her nostalgic Fat Free fine jewellery collection. The Theo Fennell boiled egg gold cufflinks, with their incredibly realistic attention to detail, would also make a fun and alternative Easter gift.
British jeweller Pippa Small makes rubber moulds of her parrots and chickens' eggs to create the perfect shape for her ethical jewellery, before adding precious stones in the form of diamonds, rubies, sapphires or emeralds.
The Fabergé name has been synonymous with the ultimate bejewelled eggs ever since Peter Carl Fabergé created the first Imperial Fabergé Egg for the Russian Tsar in 1885. Fast-forward 130 years, and just in time for Easter 2015, Fabergé has unveiled its colourful and opulent Heritage collection, inspired by the jewellery house's original masterpieces. Made using traditional techniques such as enamelling, hand-engraving and intricate pavé work, like their predecessors, these modern interpretations of the iconic Fabergé egg are at the very pinnacle of intricate design and technical perfection.
The tradition of decorating eggs for Easter dates back to the 13th century, while the Easter egg hunt was popularised in England in the late 19th century. This year, I'm happy to leave the chocolate eggs to the children, as long as the Easter bunny can be persuaded to bring me one of these alternative high jewellery Easter eggs. 
This vintage Fabergé Nephrite egg, circa 1910, from Bentley & Skinner depicts the imperial crown with a glass case and yellow gold mount, and is on sale for £29,500.

Fabergé captures the refinement, cultural richness and technical perfection we have come to expect in its new Heritage high jewellery collection, which includes this rose gold egg pendant.

Fabergé draws inspiration from its original high jewellery masterpieces for its Heritage collection, which includes this pair of rose gold drop earrings, featuring a duo of Fabergé eggs on each earring.