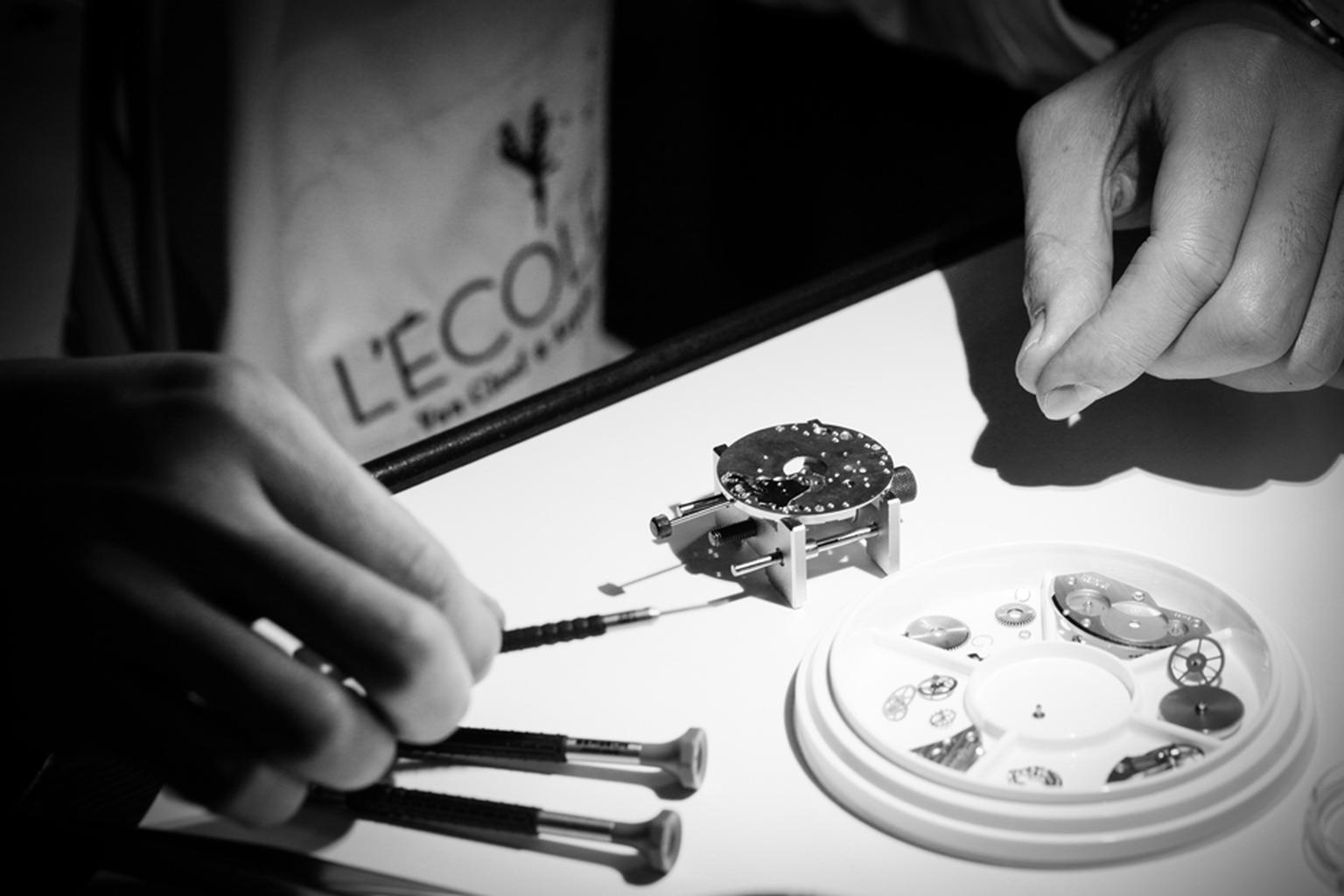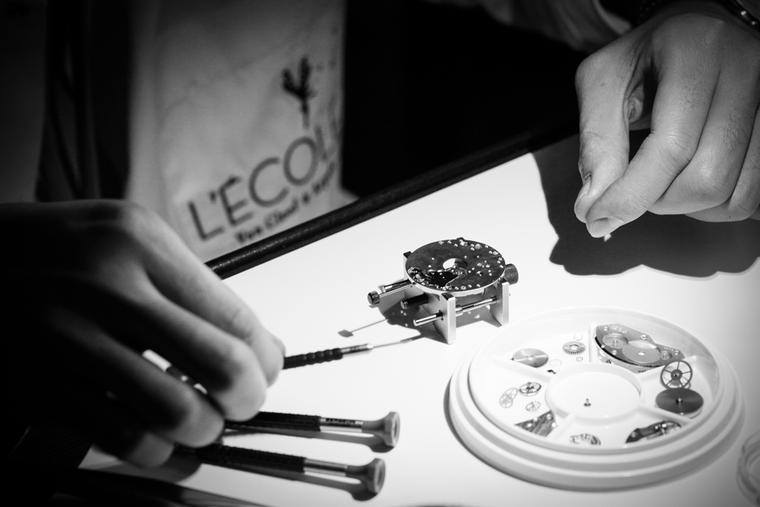 By Maria Doulton in London
One thing is to read about L'Ecole by Van Cleef & Arpels and another to actually dive in and immerse yourself in this unique school dedicated entirely to the world of jewellery and watch-making. Which is exactly what I did when I spent a day in Paris discovering for myself just what goes on at this unusual seat of learning.
L'École is like no other school in that its aim is to share with its pupils the savoir faire  or 'know how' of the world of fine French jewellery and watch making. Unlike a jewellery school, it does not profess to impart detailed courses on how to make jewellery, nor is it an academy solely teaching pupils classroom-based theoretical classes. It is a mix of both, which allows the pupils to explore the many realms of jewellery. As well as lectures in the history of how jewels were worn throught the ages, their significance and symbolism and different key design movements there are also more practical workshop courses in making a gouache painting as well as sitting at the work bench with the tools of the trade.
I started with a history of art course called 'Stories and Inspirations' taught by head instructor and historian Inezita Gay. 'I use the jewels as a lens through which to look at the history of humanity,' she explained at the start of her captivating talk. Did you know that Elizabeth I of England who wore 'bushels of pearls' had a team of seamstresses dedicated entirely to sewing pearls onto her clothes? Or that Louis XIV of France was a ballet dancer and great connoisseur of jewels? I learnt these colourful facts as well as why the pearl was queen of jewels before the mighty diamond had been tamed into brilliant, multi-faceted submission.  All this taught in the light-filled high-ceilinged glory of an 18th century hotel particular deep in Paris' Place Vendôme  complete with creaking honey blonde wooden floors and carved marble fireplaces. I was captivated and found a new and very beautiful facet through which to explore history. 
Though each course lasts half a day, in the interests of journalism, I was able to flit between salons. Next I donned a white lab coat for the 'Admiring Uniqueness and Team Craftsmanship' course. I attempted painting a pink opal using the gouache technique and believe me, it is harder than it looks. But on hand were the kind and patient jewellery designers from Van Cleef & Arpels workshops who politely corrected my misshaped pink orb. Next it was onto a real jeweller's workbench to attempt stone setting, which once again, I learnt is best left to the experts. If not entirely mastering the skills, I have acquired an enormous respect for those men and women who can make row upon row of perfectly set diamonds. 
I popped into 'Interpreting the Gemstones' where from lumps of rough minerals including amethyst, opal, malachite, tourmaline or emerald we followed its journey to final facetted and polished gemstone. Loupe in hand I was guided to a better understanding of the qualities of each stone and how to spot an outstanding example.
And that is just a little taster. There are 14 different courses, including the brand new diamond class that left me wanting more. But the most important thing I learnt in the elegant halls of L'École is how much more there is to learn and how much I want to go back and spend day after day in the most enchanting school in the world. 
Students of L'École Van Cleef & Arpels learn of jewellery throughout the ages, discovering all there is to know from aesthetic sources, jewelers, experts and of course the jewels and the stones themselves. © Van Cleef & Arpels.

The library at L'École Van Cleef & Arpels.

Two classrooms are dedicated to History of Art classes at L'École Van Cleef & Arpels, with one of them housed in an 18th century salon. © Studios d'architecture Ory & Associe´s.

Don a white coat for the day and immerse yourself in a jewellery-making course at L'École Van Cleef & Arpels.

L'École Van Cleef & Arpels Gemology atelier, where students learn from virtuoso craftsmen, experienced jewelers and gemologists.

Lab coats for students in L'École Van Cleef & Arpels workshop classes.

The Jewellery Design workshop at L'École Van Cleef & Arpels.

The Gemmology classroom at L'École Van Cleef & Arpels.

The Horology classroom at L'École Van Cleef & Arpels.

The watchmaking workshop at L'École Van Cleef & Arpels enables students to learn the intricacies of a mechanical watch.