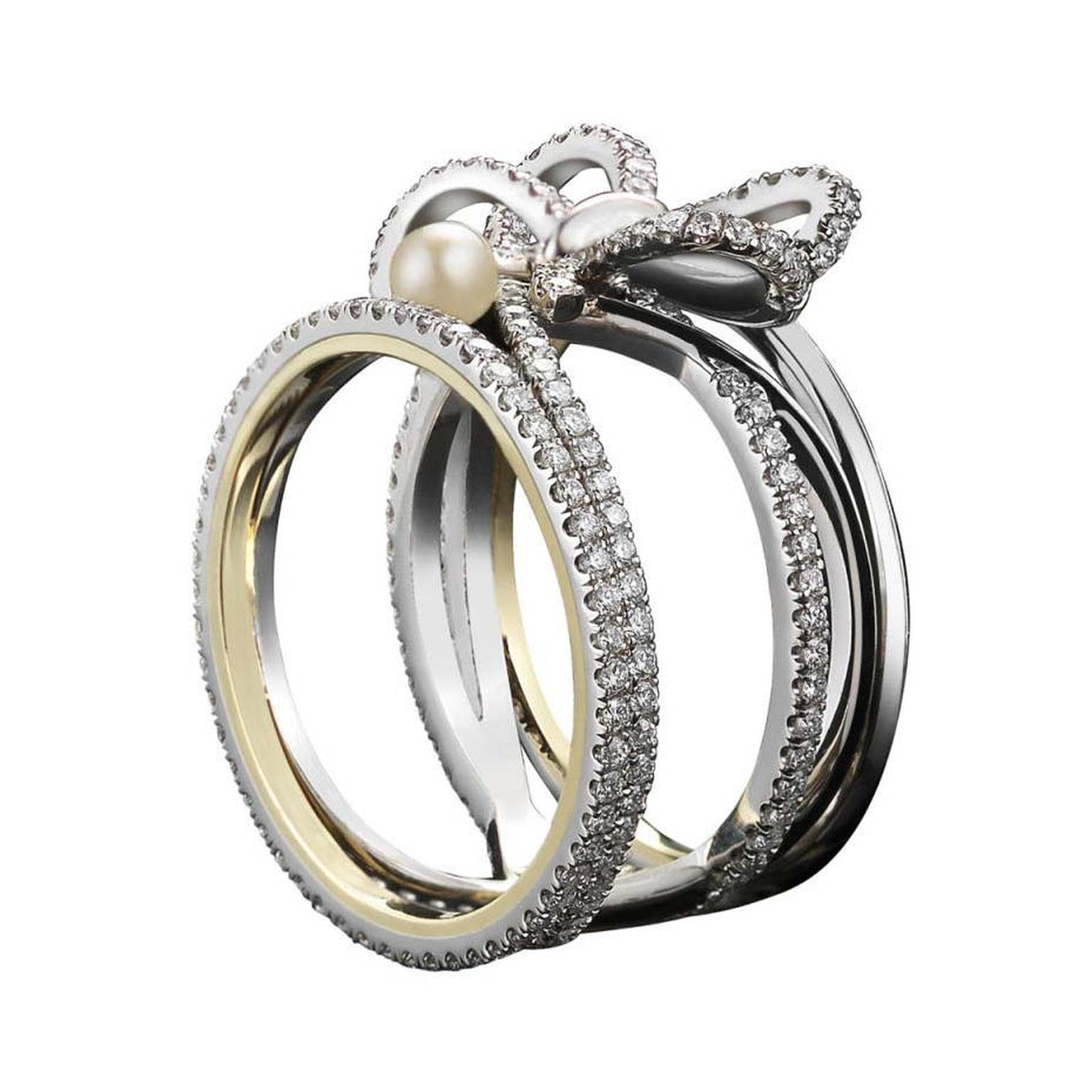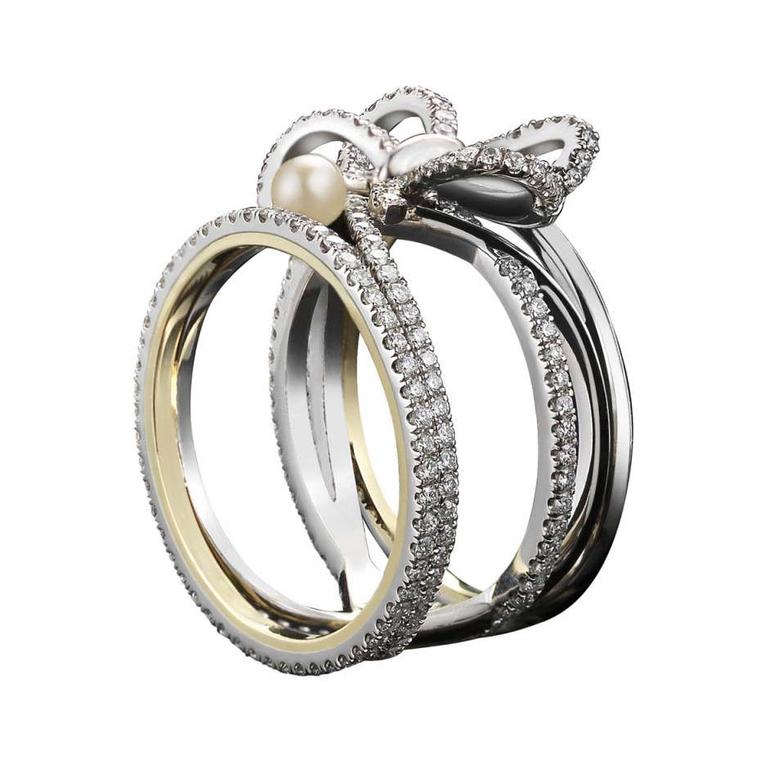 By Åse Anderson
This week we're heading Stateside in our quest to hunt down the top engagement ring designers behind the most beautiful bridal jewels.
Our first stop is sunny California, where we were completely blown away by the stunning and unusual rings from K. Brunini. San Diego-based K. Brunini Jewelry launched her eponymous brand in 1998, and her organic fine jewelry pays homage to the power and grace of nature. Her colorful designs run the gamut from whimsical to structural, like this yellow beryl engagement ring from the DNA collection, which takes its inspiration from the double helix.
Discover more K. Brunini jewelry here
Another of our top engagement ring designers, and a native of Southern California, Irene Neuwirth jewelry is inspired by the intense colors of the ocean. In just over a decade, Irene Neuwirth's one-of-a-kind designs have become a watchword for fashion-forward women seeking sophisticated and contemporary jewels that will stand the test of time. If you're a bride looking for a unique engagement ring, this Irene Neuwirth South Sea pearl ring should fit the bill perfectly.
From West to East and, unsurprisingly, the hub of creativity that is New York City, is home to many of America's top engagement ring designers. First off, let's pay a visit to Finn Jewelry, a contemporary fine jewelry brand based in a large, sumptuously decorated loft in the trendy downtown area of NoHo. With a design esthetic that encapsulates both the elegant and the whimsical, Finn Jewelry engagement rings featuring the brand's signature Love Knot are the perfect token to seal your love.
Alexandra Mor engagement rings have struck a chord with brides-to-be who love her liberal use of colored gemstones and signature details such as "floating" diamond melée and knife-edge wire trim. Inspired by fashion, architecture and vintage jewelry, Alexandra Mor engagement rings are an antidote to all the generic off-the-shelf bridal jewelry out there.
We also have a soft spot for Monique Péan, who straddles the gap between ethical principles and avant-garde design with a finesse that is testament to the NYC-based designer's commitment to creating beautiful, environmentally friendly jewels. All Monique Péan engagement rings are made using sustainable and responsibly sourced materials, giving brides both peace of mind and a gorgeous rock to flash.
Discover more Monique Péan jewelry here
Finally, we're donning our Stetsons and heading to Texas to fawn over the impossibly pretty Megan Thorne engagement rings. With a background in fashion, Megan's fluid, feminine pieces have a tactile quality, inspired by vintage fabrics as well as architecture and mythology. As a go-to designer for brides looking for something different, Megan Thorne engagement rings often incorporate family stones, thus connecting the past and the future in a jewel that is destined to become an heirloom.
K. Brunini engagement ring set with a 6.18ct yellow beryl from the Californian jewelry designer's DNA collection, available in white, rose or yellow gold.

This is the large version of the signature Love Knot ring in white gold, set with 0.57ct of pavé diamonds from Finn Jewelry.

Irene Neuwirth's one-of-a-kind pearl ring in yellow gold is the perfect alternative engagement ring, featuring a large South Sea pearl and diamond pavé.

Megan Thorne engagement ring in white gold, set with a rose-cut diamond, with a scalloped bezel.

Monique Péan recycled rose gold engagement ring, set with a 3.83ct trillion-cut champagne diamond and white diamond pavé.

Diamond Bow and Pearl ring by Alexandra Mor jewelry with the designer's signature 1mm knife-edged wire, set in platinum around inner bands of yellow gold.