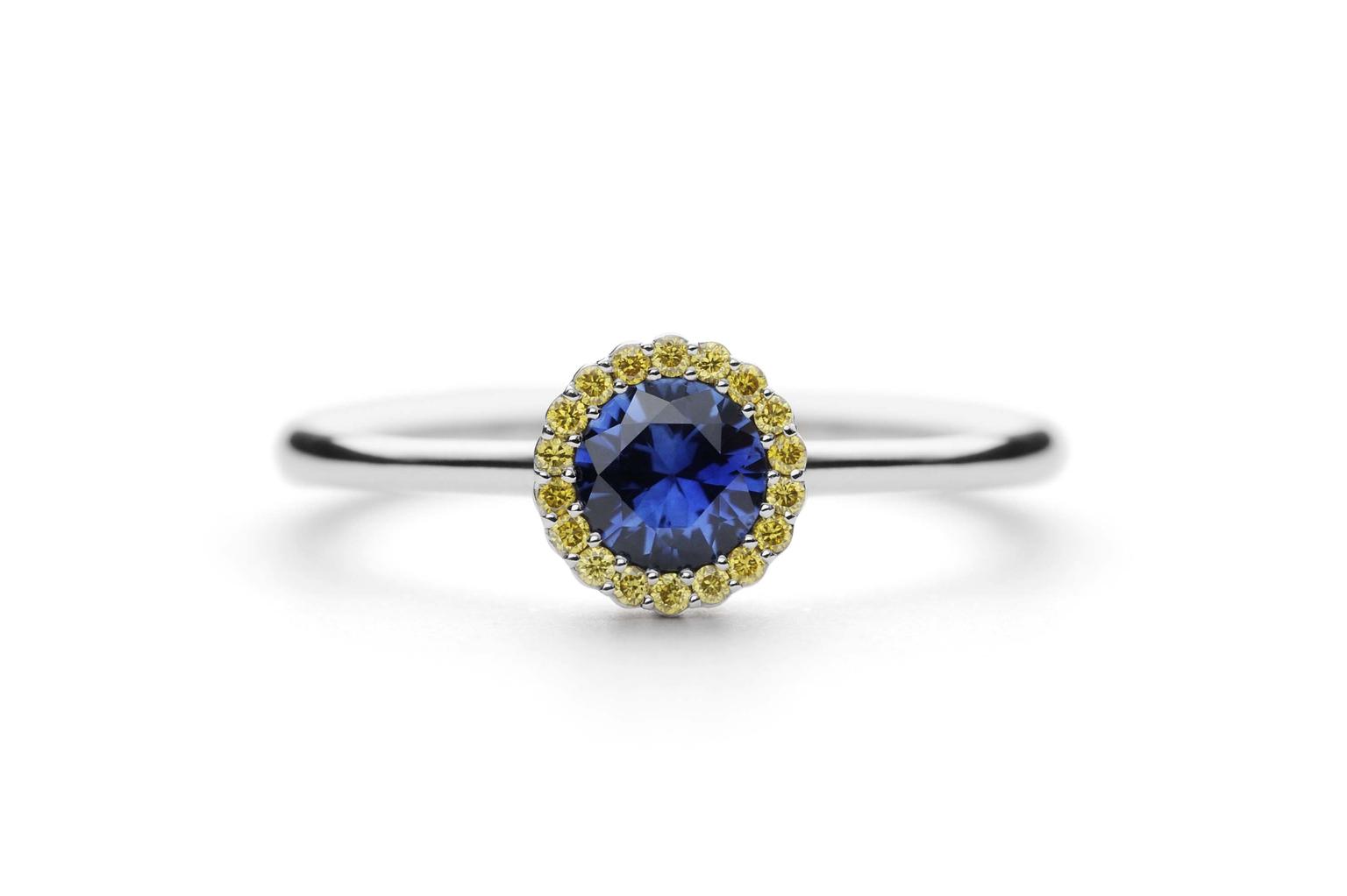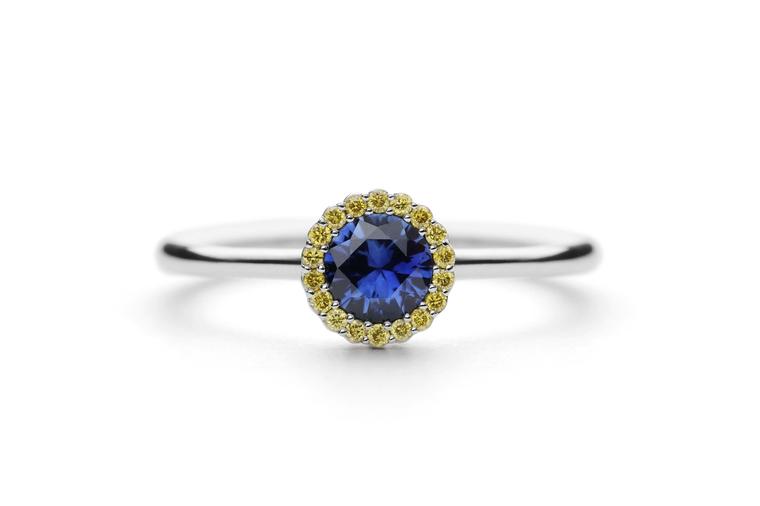 By Åse Anderson
Favoured by celebrities such as Victoria Beckham and Penelope Cruz, blue sapphire engagement rings are most definitely back in vogue. As brides-to-be are increasingly on the lookout for unique engagement rings, the rising popularity of coloured gemstones has once again catapulted the blue sapphire into the limelight.
It may be part of the "big three" of coloured gemstones (along with rubies and emeralds), but now a new breed of jewellery designers are incorporating the bold blue gem in beautiful sapphire rings, which are anything but traditional.
Read more about how to buy a sapphire engagement ring
Before diamond engagement rings began to monopolise the market in the 1940s, ruby, emerald or sapphire rings were de rigeur for brides-to-be. The popularity of sapphire engagement rings was further boosted by the fact that the precious stone was said to symbolise love, truth and commitment.
It is almost impossible to write about sapphire engagement rings without mentioning the huge blue rock sported by Kate Middleton. The sapphire ring that was once worn by the late Princess Diana is probably the most famous engagement ring in the world, and has also helped pave the way for the current sapphire trend.
The Cannelé jewellery engagement ring by British designer Andrew Geoghegan is fast becoming a contemporary classic and it's easy to see why. While the distinctive fluted design is undeniably beautiful when set with a white diamond, we think this sapphire ring, with its halo of yellow diamonds, has the edge.  
Read more about Andrew Geoghegan engagement rings
The blue sapphire ring by US brand ila & i jewellery, with a smattering of white diamonds on a yellow gold band, is a modern take on the traditional coloured gemstone engagement ring. Perfect for brides-to-be who want to stand out from the crowd with a unique engagement ring, it is available from the London boutique, Tomfoolery.
The blue sapphire in this Amrapali engagement ring packs a colourful punch in a setting that emphasises the stone's bulbous shape and its rich indigo hue. Similarly, the cabochon gem in the sapphire ring by Brighton-based Baroque jewellery is a stylish alternative to a more traditional-cut stone.
While the Royal Asscher cut is usually associated with diamonds, the multi-faceted cut highlights the blue shimmer in this stunning sapphire engagement ring.
Read more about Royal Asscher cut engagement rings 
Finally, Fabergé has outdone itself with the fabulous Devotion ring, which is everything a sapphire engagement ring should be. The deep, deep blue oval-cut sapphire is offset by two gleaming white pear-shaped white diamonds, with two bands of pavé-set diamonds wrapping all the way round the finger: perfection.
The Royal Asscher cut is usually associated with diamonds, but the multi-faceted cut highlights the blue shimmer in its stunning Spellbound sapphire engagement ring.

Fabergé Devotion sapphire engagement ring in platinum, set with an oval-cut blue sapphire, two pear-cut diamonds and diamond pavé.

Sapphire engagement ring in yellow gold with diamonds by US-based jewellery designer ila & i, available from Tomfoolery in North London.

Andrew Geoghegan Cannelé engagement ring in white gold with a brilliant-cut blue sapphire encircled by yellow sapphires.