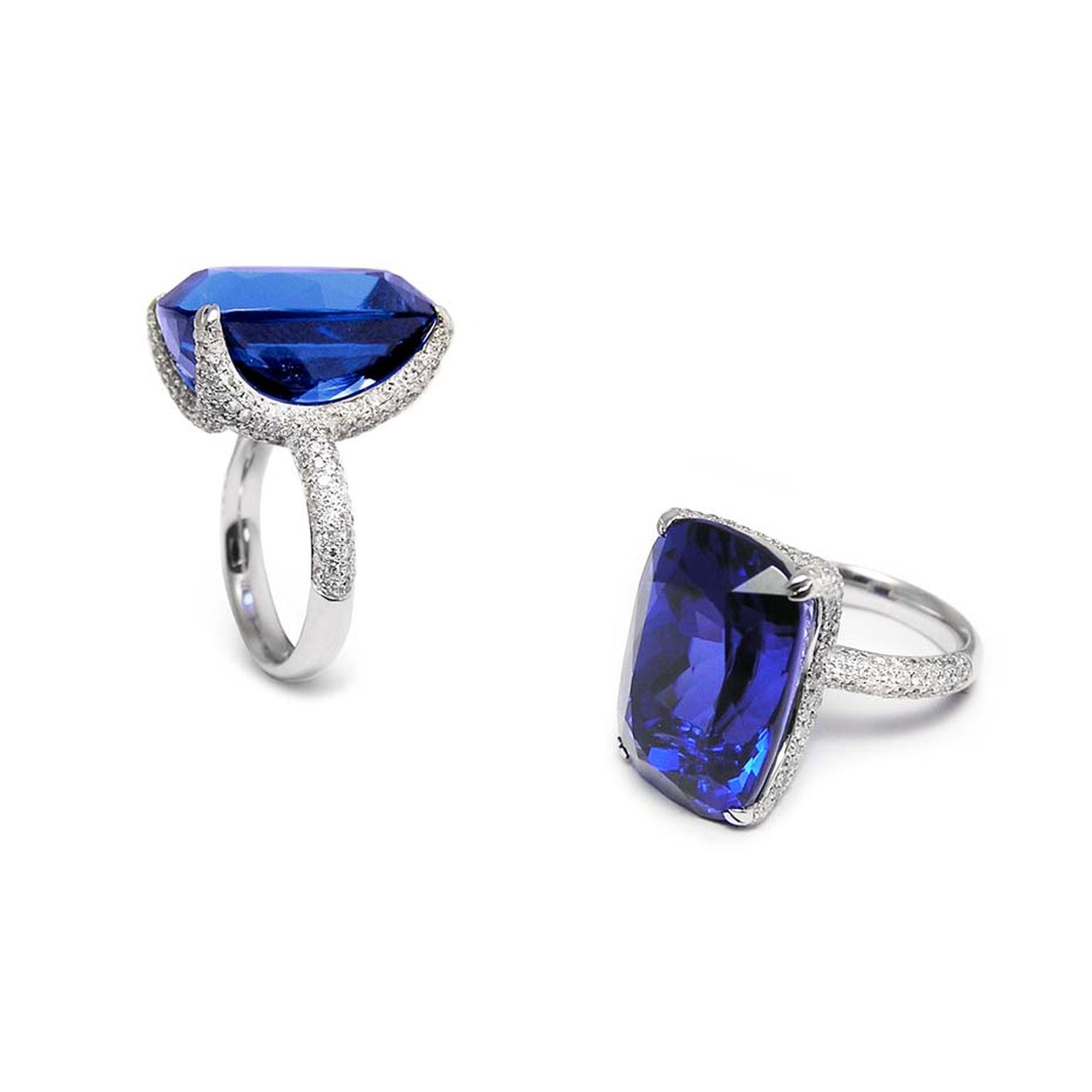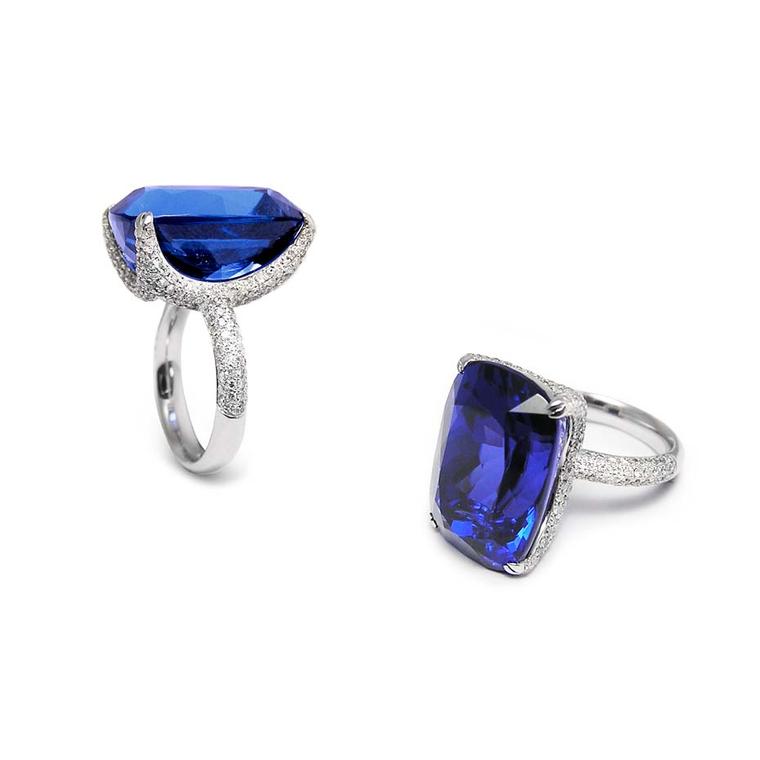 By Åse Anderson
With their electrifying purple-blue hue, tanzanite engagement rings make a bold, colourful and very fashionable alternative to the traditional sapphire. The colour of the stone is particularly eye-catching when contrasted with white diamonds, as you can see in our selection of unusual engagement rings featuring tanzanite in various cuts. Do bear in mind, however, that at 6.5-7 on the Mohs scale of hardness compared to 9 for sapphire, a tanzanite engagement ring may not be the ring for life that you are looking for.
Read about how to choose the right gem to last a lifetime here
Deposits of tanzanite were first found in 1967 by a Maasai tribesman in Tanzania, who was searching for rubies deep in the foothills of Mount Kilimanjaro when he came across the mesmerising coloured gemstone.
Originally known by its scientific name of 'blue zoisite', the stone was renamed tanzanite in 1968 by Tiffany & Co. in reference to Tanzania, the country where it is mined. The iconic US jeweller thought that jewels set with a stone whose name sounded similar to 'blue suicide' were unlikely to fly off the shelves! But their hunch about the newly discovered stone was right. By 1998 demand for tanzanite had grown to such an extent that it became the best-selling coloured gemstone in the world. Even today, tanzanite outsells all other coloured gems apart from sapphire.
In 2002 tanzanite became the official birthstone for December along with turquoise and zircon - the first time a gemstone had been added to the list in 80 years.
Tanzanite is a trichroic gem which means that in its untreated state it displays three different colours - brown, blue and violet - at the same time. Heating the stone removes the brown or burgundy colour to create a dichroic gem that shows only two colours, which can vary in depth from light blues and lilacs to deep indigos and purples.
If you're looking for an unusual engagement ring, most of the major jewellery houses have tanzanite rings in a variety of designs. As the first jeweller to use tanzanite, Tiffany & Co. continues to create stunning tanzanite engagement rings, including the Soleste designs that feature either a cushion-cut or round tanzanite surrounded by a double row of diamonds.
TanzaniteOne, one of the largest companies to mine tanzanite exclusively, has a beautiful selection of tanzanite engagement rings, including the cushion-cut Caroline ring featuring an exceptionally rare, deep-blue tanzanite.
Read more about TanzaniteOne here
Smaller amethysts on the shoulders of the diamond pavé band further accentuate the regal purple of the pear-cut tanzanite in this Chopard ring, while the addition of a stunning pink sapphire in the Chaumet Bee My Love ring perfectly compliments the blue of the pear-shaped tanzanite gemstone.
While most jewellery designers tend to team tanzanite with white gold or platinum, the Fei Liu engagement ring shows that the rich colour of the gemstone works just as well paired with buttery yellow gold. 
Chopard pear-shaped tanzanite ring with amethyst clusters shoulders and a delicate pavé-set diamond band.

Tiffany Soleste tanzanite ring in platinum, set with a 1.25ct tanzanite and a double row of round brilliant diamonds (£6,175).

Fei Liu 20ct dark blue tanzanite ring, set in white gold with pavé set diamonds on the claw and shank.