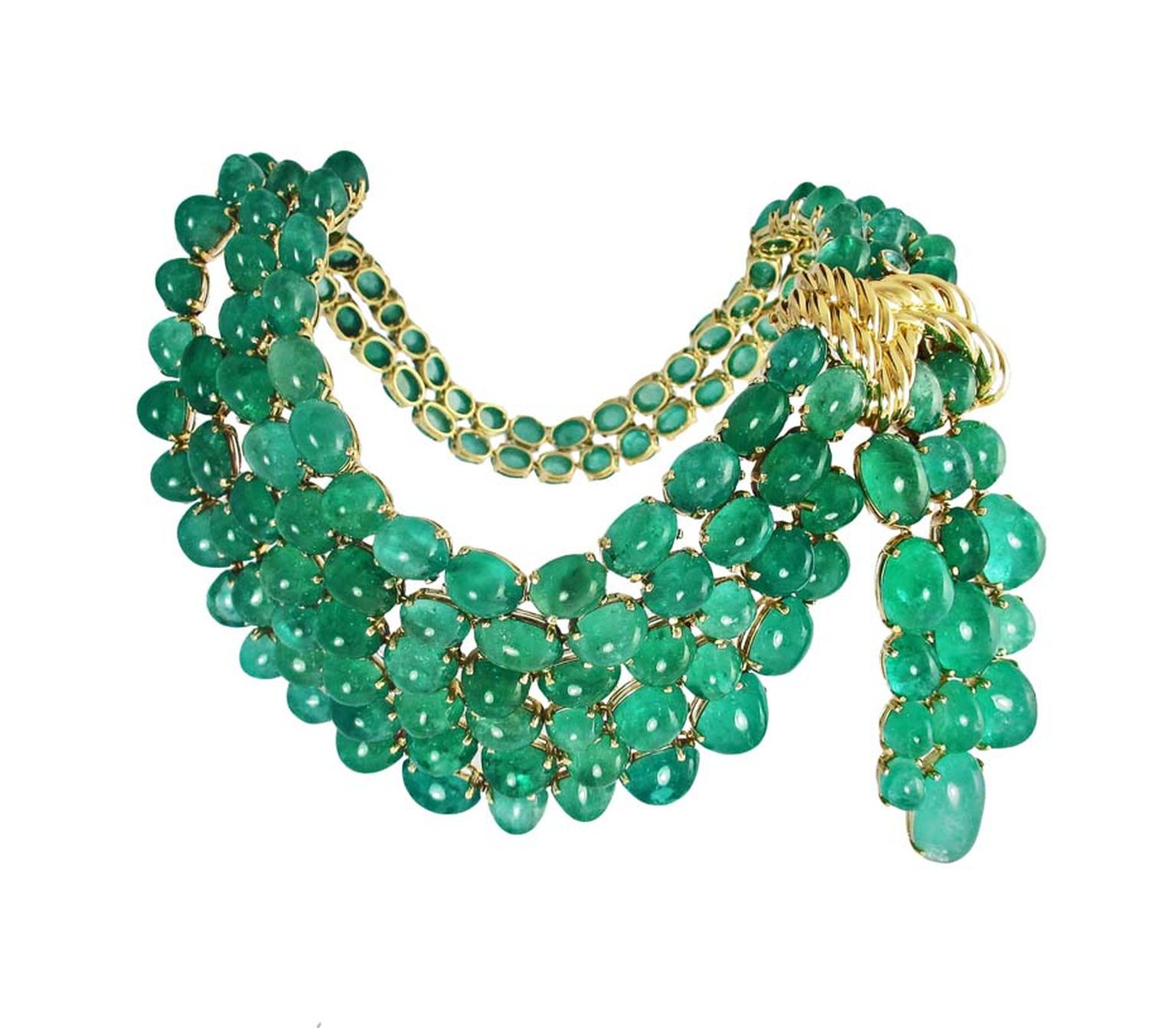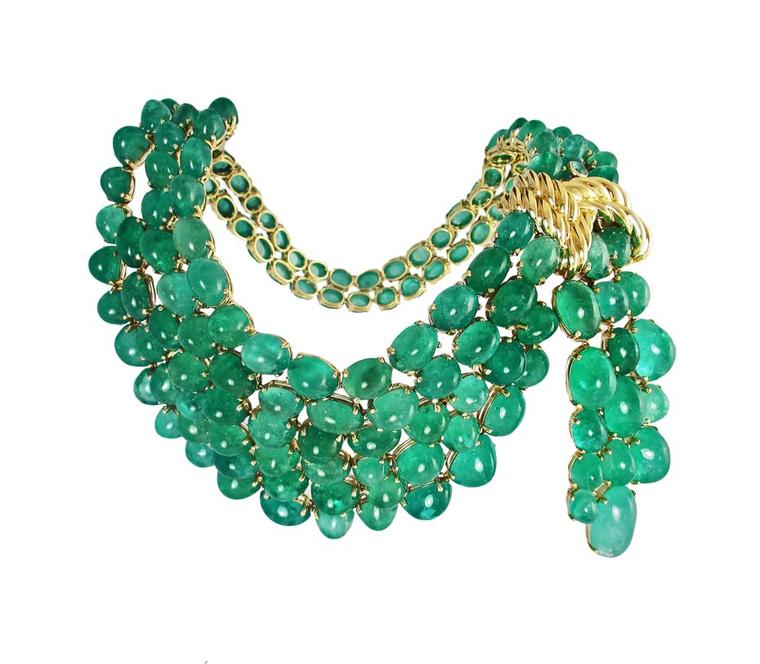 By Ase Anderson in London
Described as a rebel, a revolutionary and the most original designer of the 20th century, the praise lauded on Duke Fulco di Verdura knows no bounds.
Heralded by Vogue fashion editor Babs Simpson (1947-1972) as the jeweller who "made it all modern", Verdura played an integral part in the shift from jewellery being worn as a display of wealth to jewellery being appreciated for its beauty.
This autumn, Verdura - the brand which bears the founder's name - is launching a 75th Anniversary Collection, celebrating the Sicilian's signature bold designs in a series of fabulous recreations of his most iconic jewels.
It was Gabrielle Chanel who first recognised Fulco's talents and set him upon his career path when she appointed him head designer of Chanel jewellery in 1927. Verdura's early work went against the grain of other jewellery designers in the 1930s. Instead of following the fashion for white gold or platinum set with diamonds, he paired yellow gold with precious and semi-precious stones in fluid designs reminiscent of Byzantine jewellery.
While he was at Chanel, he created the iconic Maltese Cross Cuff by embellishing a gold cross with vivid cabochons in white enamel, a technique he continued to use after setting up his own brand in 1939.
With financial backing from composer Cole Porter and philanthropist Vincent Astor, Verdura opened his first salon on Fifth Avenue in New York and was soon counting Hollywood royalty such as Greta Garbo, Katherine Hepburn, Marlene Dietrich and Joan Crawford among his loyal clientele.
Read more about Verdura at the TEFAF Maastricht fair
As part of the Verdura anniversary collection, a number of early designs have been recreated for a new audience. It is testament to his enduring aesthetic influence that the pieces look as current today as they did back in the 1940s.
Particularly noteworthy is the Verdura Scarf necklace, recreated for the first time since Verdura designed it for socialite Dorothy Paley Hirshon in 1941. The original version was set with emeralds she had bought in Colombia, and Dorothy requested that no diamonds be used in order to make the piece suitable for daytime.
Equally impressive are the Verdura Sashed Heart brooch, a Christmas gift commissioned by actor Tyrone Powers for his wife Annabella in 1941, and the Basket cuff bracelet, set with cabochon sapphires and inspired by an archival design from the early 1940s.
The leaf brooch references the duke's fascination with the vividly coloured leaves that characterise autumn in New England. It was created for American philanthropist and daughter-in-law of President Roosevelt, Betsey Whitney, in 1943.
The magnificent new Verdura jewellery collection is the brainchild of father and son team Ward and Nico Landrigan. As chairman and president of Verdura, they have worked together for the past two years to create a collection worthy of Verdura's legacy.
"So many of Verdura's best-known designs date back to his opening on Fifth Avenue and those early years when he was seeing New York and its sophisticated style with fresh eyes," says Ward Landrigan. "While these designs inspired the introduction of new styles over the years, many have never been made again in their exact likeness. We wanted to recreate Verdura jewellery that signalled a shift in the world of design and personal style."
The 75th Anniversary Collection will launch in October to coincide with the opening of a Power of Style retrospective running in a location near Verdura's flagship store on 5th Avenue from 14 October to 23 December 2014.
Verdura's 75th Anniversary Collection gold and diamond Feather bracelet was crafted from the same jewellery mold as the Indian Headdress Tiara made for Betsy Whitney in 1956.

The 75th Anniversary Collection Verdura Leaf brooch was inspired by Verdura's first trip to America, where the legendary designer was immediately inspired by the vibrant coulored leaves of autumn.

Verdura Sashed Heart brooch, set with rubies and diamonds in gold, was first commissioned by Tyrone Power for his wife Anabella in 1941 and has been recreated to celebrate Verdura's 75th anniversary.

The Verdura Stardust necklace, from the 75th Anniversary Collection, recalls when Duke Fulco di Verdura worked closely with Coco Chanel during his time in Paris.

The 75th Anniversary Collection Verdura Basket cuff has been recreated to celebrate an early 1940s archival design by Verdura featuring cabochon sapphires and diamonds surrounded by gold with a woven appearance.

The Verdura Scarf emerald necklace, from the 75th Anniversary Collection, has been recreated for the first time since it was designed by Verdura in 1941 at the request of Dorothy Paley Hirshon.