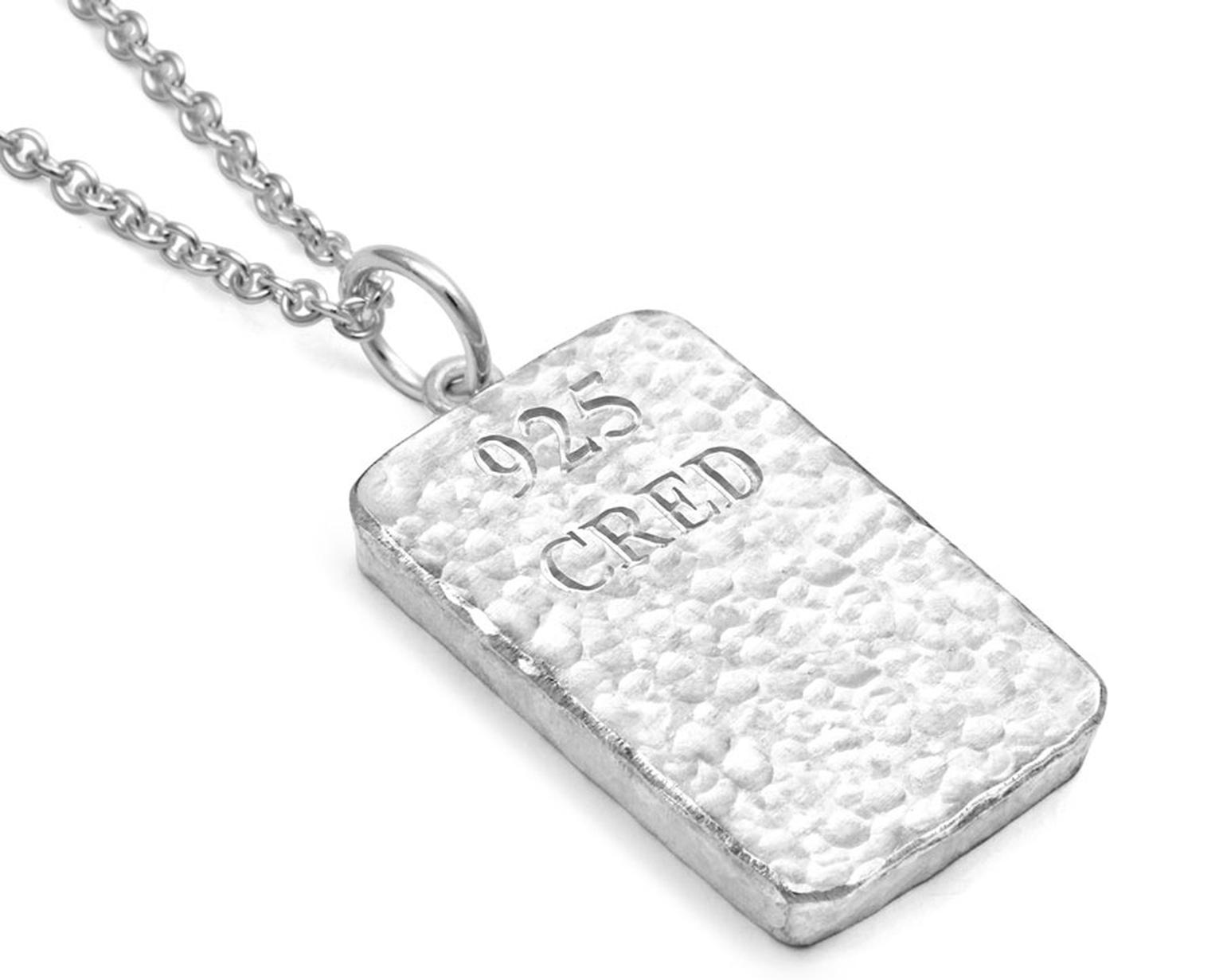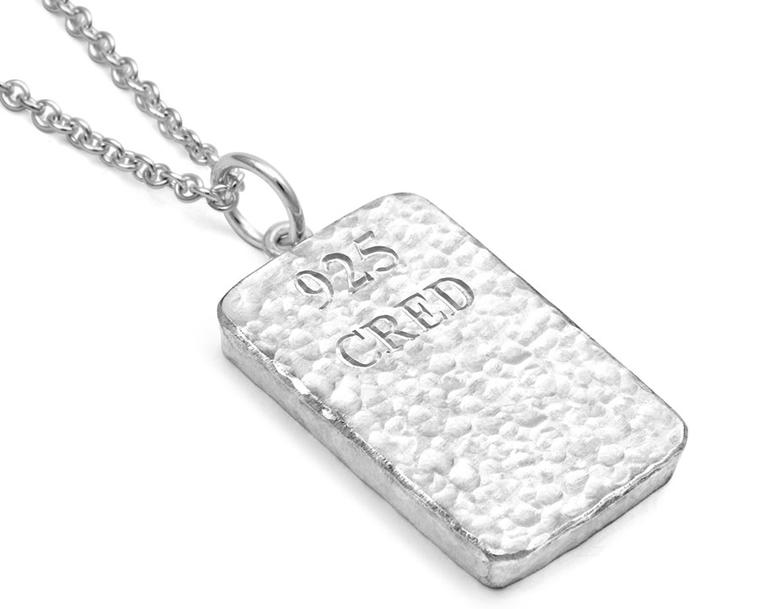 It may look like a normal silver necklace, but the CRED Silver Ingot pendant, on sale from the 25 February 2013, marks a milestone in the world of jewellery. The reason? This pendant is made of the first Fairtrade and Fairmined silver, marking an important step forward in making the mining of precious metals a force for postive change.
Founded by human rights and Fairtrade campaigner Greg Valerio in 1996 in the UK, CRED  is known for its ethically sourced and produced jewels, in particular its wedding and engagement rings. CRED initially used recycled silver and gold but, since 2003, it has partnered with Oro Verde, a small-scale mining project in Colombia, which became the basis for the Fairtrade and Fairmined standard for gold in 2011 (  read more here). CRED was among those to produce jewels from very first Fairtrade and Fairmined gold to arrive in the UK.
The CRED Silver Ingot is your chance to own one of the first pieces of this historic metal to bear the Fairtrade and Fairmined stamps. The silver used in these pendants comes from Sotrami, an artisanal mine high up in the Peruvian Andes. Silver bearing the dual Fairtrade and Fairmined Mark ensures that the metal has been mined, processed and traded in a fair and responsible manner. This means that the miners receive a fair price, with good health and safety practices, and care is shown for the environment and the social development of the workers' communities. The miners receive a 10% premium for Fairmined silver, which is used to improve the welfare of the community. Read more on the Fairtrade website by clicking here.
The CRED pendants will be on sale from next week and cost £90 or £100, depending on the length of the chain (the longer and more expensive chain is more suited to men). There is not much of this squeaky-clean silver around, so the pendant is naturally limited to the amount CRED can source, so take this opportunity to own one of the very first pieces of Fairtrade and Fairmined silver and wear around your neck with pride. 
CRED's Fairtrade and Fairmined Silver Ingot, from £90. The silver comes from an isolated cooperative in Peru, where receiving a fair price for their metals ensures the community thrives.

CRED Fairtrade and Fairmined Silver Ingot and chain (from £90). The Silver Ingot is a limited-edition design made from the world's first batch of certified Fairtrade silver and can be worn by men or women.

This Silver Ingot pendant from CRED Jewellery was the world's first jewellery made from Fairtrade and Fairmined certified silver.