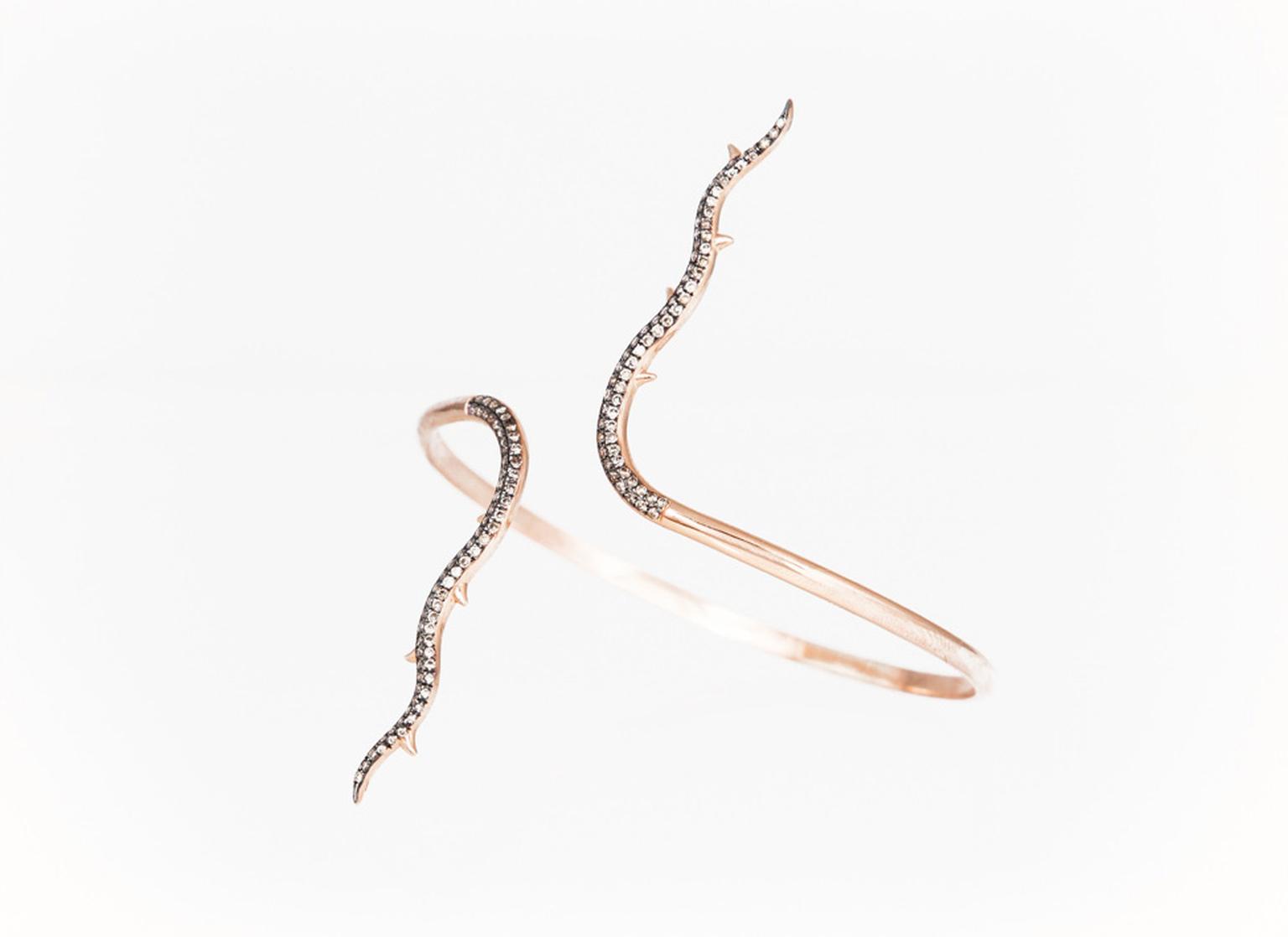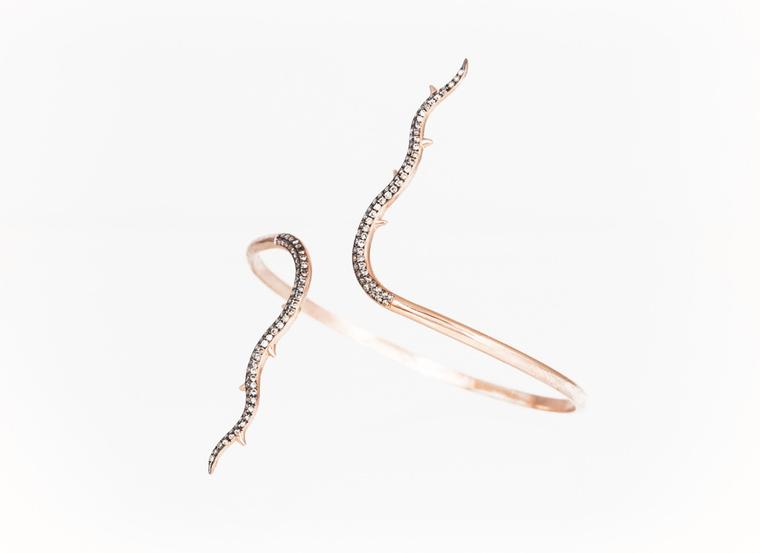 By Ase Anderson in London
Fashionable and edgy yet effortlessly wearable, it is no surprise that Diane Kordas' jewellery has caught the eye of celebrities from Madonna to Whitney Port and the Rolling Stones.
Having started out as a fashion designer in New York, Diane moved to London almost 20 years ago and now divides her time between the UK and Greece.
Renowned for her clean, stylish designs, she has just unveiled her spring/summer 2014 collection which, once again, is heavily inspired by nature.
Elements of Greece are evident throughout the collection, including the Shield rings, which are reminiscent of armour dating back to the 5th century. Designed to imbue the wearer with a sense of empowerment, the rings are available in rose gold with the middle section covered in white diamond pavé or in a lighter version featuring lines of white diamonds.
The Greek influence can also be seen in Diane's signature Arabesque ring, which has been updated for the new season in blackened white gold. Set with diamonds down the centre, the ring is designed to create an elongated effect on the finger.
For the first time, the collection features an ear cuff, also in blackened white gold set with white diamonds. An elegant addition to the line-up, the cuff builds on the nature theme with interlocking vines climbing up the ear.
The designer's statement Spider necklace perfectly encapsulates her belief that "a piece of jewellery should be both casual and classic, worn in any situation, whether Black Tie or with your favourite pair of jeans".
The delicate Starburst ring, with its striking cut-away design inspired by celestial shapes, makes a welcome change from the huge knuckle duster rings we have seen so much of lately. Diane's popular bangles have also been updated, with a sleek wrap design in rose gold featuring white diamond tips.
Diane Kordas' jewels are available at Harrods, Matches, Dover Street Market and Net-a-Porter.
Diane Kordas Shield ring in rose gold and diamonds (£6,300).

Diane Kordas Large Arabesque ring in blackened white gold and diamonds (£3,435).

Diane Kordas Spider Web ring in blackened gold and diamonds (£3,930).

Diane Kordas Wrap bangles in rose and blackened white gold with diamonds (£1,970).

Diane Kordas Spider necklace in blackened white gold and diamonds (£1,645).

Diane Kordas Starburst ring in rose gold and white diamonds (£2,565).

Diane Kordas Vine ear cuff in blackened white gold and diamonds (£3,350).

Diane Kordas Horn cuff in rose gold and brown diamonds (£6,225).