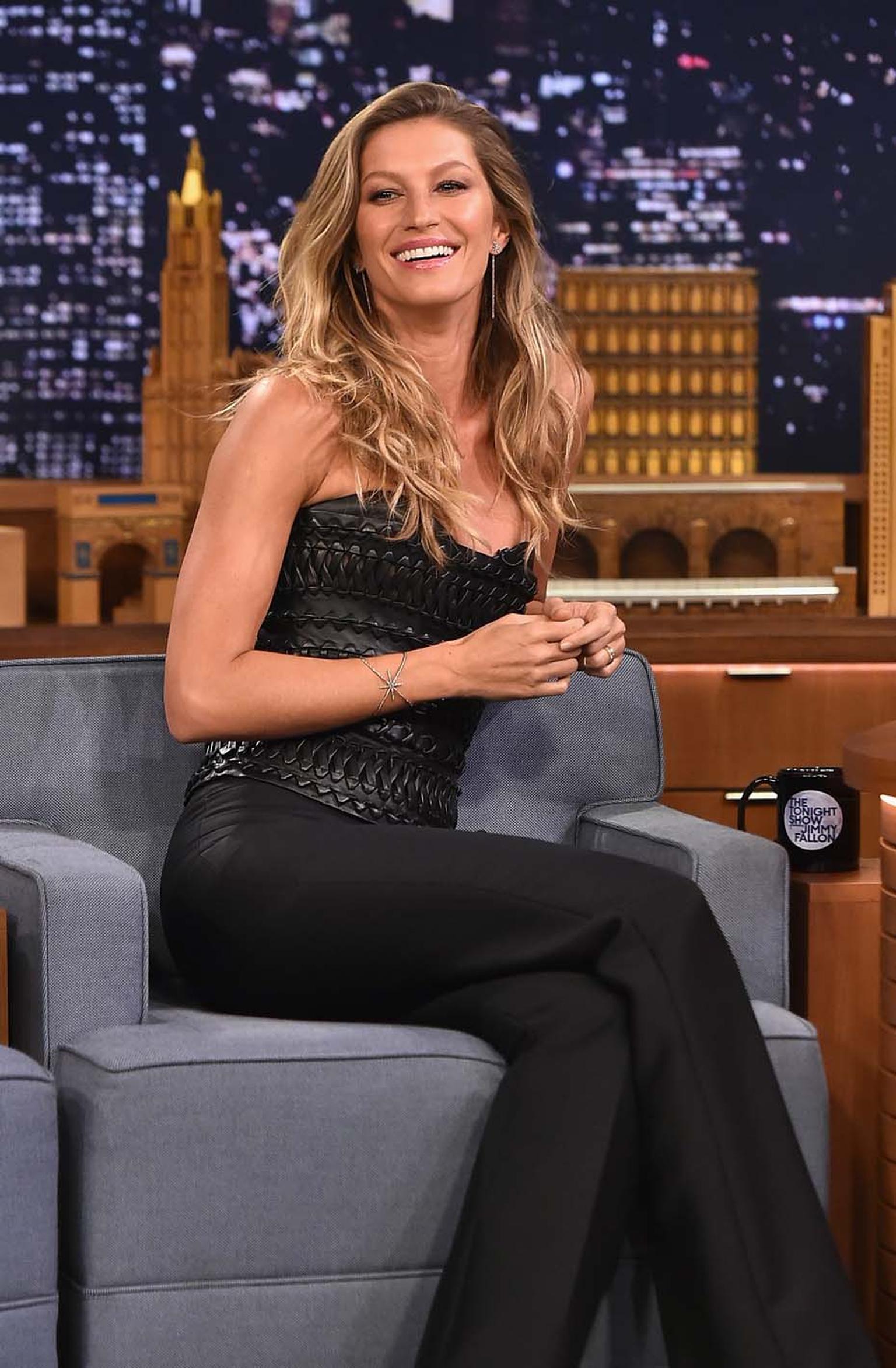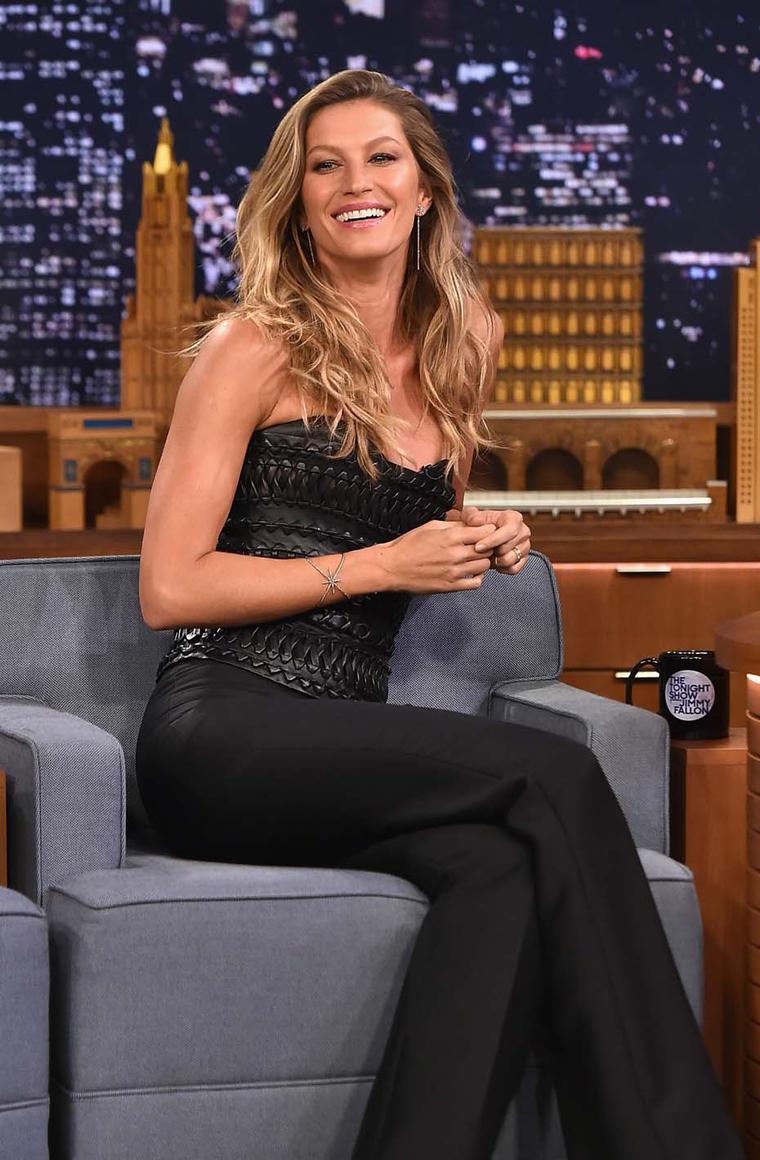 Gisele Bündchen looked simply stunning in a pair of Diane Kordas Starburst earrings and matching cuff on The Tonight Show last week.
Wearing chic black trousers and a strapless leather top, the Brazilian supermodel chatted with talk show host Jimmy Fallon and even showed off some of her impressive dance moves.
Her outfit was perfectly complemented by strikingly simple yet undeniably glamorous jewels by Diane Kordas. The Starburst rose gold earrings, with their central stars and diamond-studded comets dropping vertically from the lobes, accentuated the model's immaculately tousled blonde hair. The delicate gold cuff, meanwhile, is set with 1.00 carat of white diamonds.
Diane Kordas, who divides her time between London and Greece, is a favourite of celebrities such as Madonna, Whitney Port and the Rolling Stones. The popular Starburst collection, with its striking cut-away design inspired by celestial shapes, is the perfect introduction to her minimalist style.
Gisele Bündchen also wore a pair of Diane Kordas Starburst earrings in white gold with diamonds (£4,160).

The Diane Kordas Starburst cuff, set with 1ct of white diamonds and inspired by celestial shapes found in nature, worn by supermodel Gisele Bündchen on the Jimmy Fallon show (£7,245).

Supermodel Gisele Bündchen looked radiant in Diane Kordas Starburst jewels on Jimmy Fallon's The Tonight Show last week. Image: Getty